Tuesday, Jun 14, 2016
Revalu8 – The Next Big Thing in Real Estate!
Revalu8 is making waves in the real estate industry, and for good reason. The platform industry experts have coined 'The Uber of Real Estate' brings buyers and sellers together in the ultimate win-win situation. Here's my Revalu8 review, and how you can earn a substantial income sharing this 100% free platform.
How Does Revalu8 Australia Work?
Every year, over $10 billion is spent on real estate commission and advertising in Australia. Revalu8 aims to give more of that money back to both buyers and sellers through their unique business model.
Buyers will now have the ability to make a more informed decision and receive cash incentives from the seller
Sellers will now have the ability to list their property nationally, decide how much advertising and commission fees they are willing to pay and only pay these fees once their property is sold
Real estate agents will now have the ability to list properties nationally and help buyers compare properties nationally
Referrers earn $1000s in commissions by referring their friends and family (see section below for more info)

Still Don't Quite Understand the Business Model?
Watch the short video giving a Revalu8 review (overview) below. It outlines how buyers, sellers, real estate agents and referrers all win with this new 'Uber of Real Estate' business model. After reviewing this, I was sold!
How Much Does it Cost to Join Revalu8?
Revalu8 is 100% absolutely FREE!
That's right, it costs nothing to join. To join, simply click the button below and enter your name, email, phone number and password. It's that easy!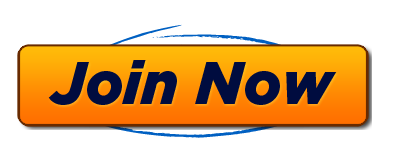 What are the Referral Benefits of Revalu8 Australia?
Revalu8 offers an extremely rewarding referral program that can see you earn BIG commissions.
Level 1 Referrer – 7.5% of the Success Fees
Level 2 Referrer – 4.0% of the Success Fees
Level 3 Referrer – 3.0% of the Success Fees
Level 4 Referrer – 2.0% of the Success Fees
Level 5 Referrer – 1.0% of the Success Fees
Level 6 Referrer – 0.5% of the Success Fees
Success fees are the commission and advertising fees (ex GST).
For example, if you refer Jane and she sells a property with $20,000 commission and adverting fees (ex GST), you would receive $1,500 in commission. If Jane refers Matt who sells the same property, you would receive $800 commission because Matt is on your second level. Jane would receive $1,500 commission because Matt is on her first level.
Because the program goes 6 levels deep, you can be earning commissions from 1000s of people all over Australia that you don't even know! See 14:45 to 15:20 on the video above for further clarification on how you can earn significant referral fees just by signing up family and friends to this free program.
How Do You Join and Refer People?
To join Revalu8, click on the button below: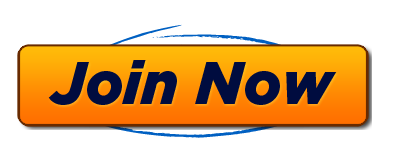 Once you've joined:
Login to your dashboard
Click on "Your SMARP Network"
Click on "Build Your SMARP Network – Click Here"
Click on "Generate Invite Email"
An email will be sent to you. In this email, click on the "Join Free Now" button
Click on "Click Here to Register". Your unique referring URL will be shown in your browser's address bar. For example, mine is: https://app.revalu8.com.au/Account/Register/JoinUnderPage?referrerId=c0421ce3-1b9d-4e42-a49e-c07df7f631be&redirectLink=
Copy and send this to friends, or forward them the email you generated in step 4 above
My Revalu8 Review
The above Revalu8 review (overview) is for those interested in making a passive income working from home. Should you wish to join this platform, please consider the risks before doing so. In my opinion these are extremely low due to zero costs and the fact you can leave the program at any time, but please do your own due diligence before joining.
Save