WooCommerce vs Shopify vs Squarespace: Which E-commerce Platform is Better?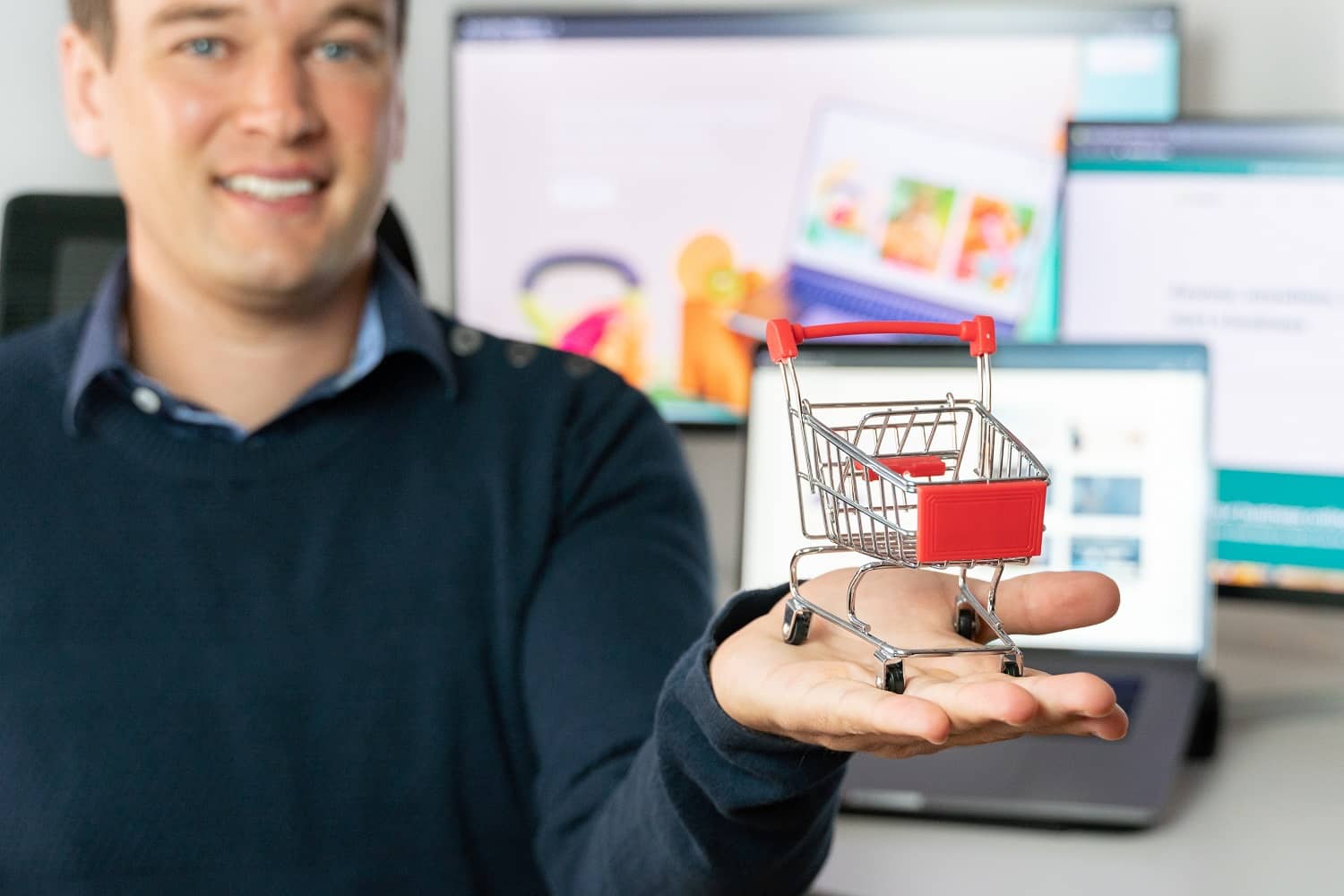 Starting your own online business is an exciting and rewarding experience. Deciding which e-commerce platform is the best fit is a vital part of your success. When you look at the numerous options, it is easy to become confused.
In this post, you'll learn the advantages and disadvantages of WooCommerce, Shopify and Squarespace, so you can pick the best option for your e-commerce business.
What is an E-Commerce platform?
An e-commerce platform is software that you use to create an online shop or storefront where you sell your goods or services.
Benefits of Using a Top E-commerce Platform
The benefits of using popular e-commerce platforms such as WooCommerce, Shopify and Squarespace include:
You can easily categorise products based on brand, type and other attributes
Ability to provide a faster, more convenient buying process for your customers
It's a cost-effective form of advertising (compared to building an e-commerce store from scratch)
Built-in SEO features, which will lead to higher Google rankings
Access to a range of automated marketing features
Ability to accept secure payments via a range of different payment processors
Your store is open 24/7
Your reach is virtually unlimited
You can scale quickly
And many more!
Key Considerations
Before selecting the platform that best fits your needs, make sure it satisfies the following requirements:
Personalised – Customers want an online shopping experience that is distinct from every other web interaction. Adding your own branding, images, copy, and other marketing material will help your website stand out from the crowd.
Flexibility – With the world of online retail moving at such a fast speed, it's vital that you can change prices and promotions easily.
Payment options – Customers prefer the ability to choose between their favourite payment method. Make sure the e-commerce platform can be integrated with Visa, Mastercard, PayPal, Afterpay, Zip Pay and other popular options.
Shipping options – Do you want to offer express or international shipping? Do your products vary greatly in size? The ability to offer different shipping options is paramount to the success of your business.
Scalability – Many industry experts feel that scalability is the most critical element to consider when looking at e-commerce platforms. If your website crashes at times of high demand, it's time to look elsewhere.
Usability – A significant problem that still plagues some online businesses is optimisation for mobile devices. When you consider that more than half of searches occur on a mobile device, it's paramount that your website offers a great user experience on phones and tablets.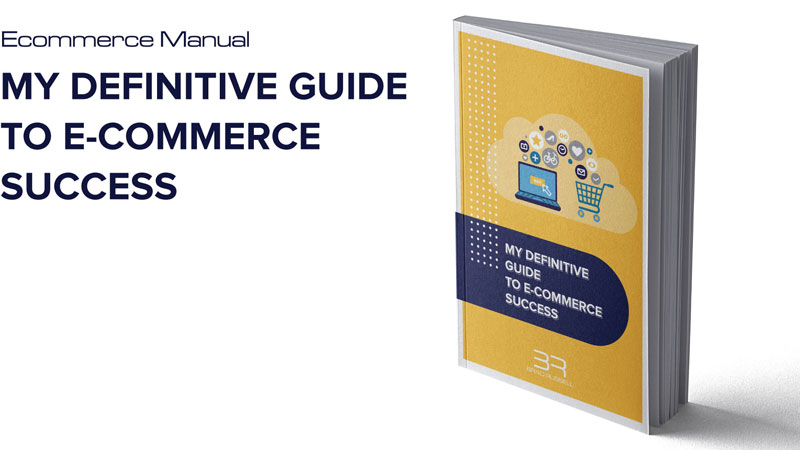 Which Platform is the Best Fit for You?
Are you comparing WooCommerce vs Shopify vs Squarespace? Here are the benefits, shortcomings and costs of each platform.
WooCommerce
A detail that gives WooCommerce an immediate edge over its competitors is the fact that it comes to you from the makers of WordPress. When you consider the fact that WordPress powers more than 30% of all websites (making it the most popular content management system globally), you can have confidence that the people behind WooCommerce are professionals of the highest level.
WooCommerce is a free plugin that can transform your website into an e-commerce store quickly. Its popularity speaks for itself. In the United States, WooCommerce runs 55% of e-commerce sites.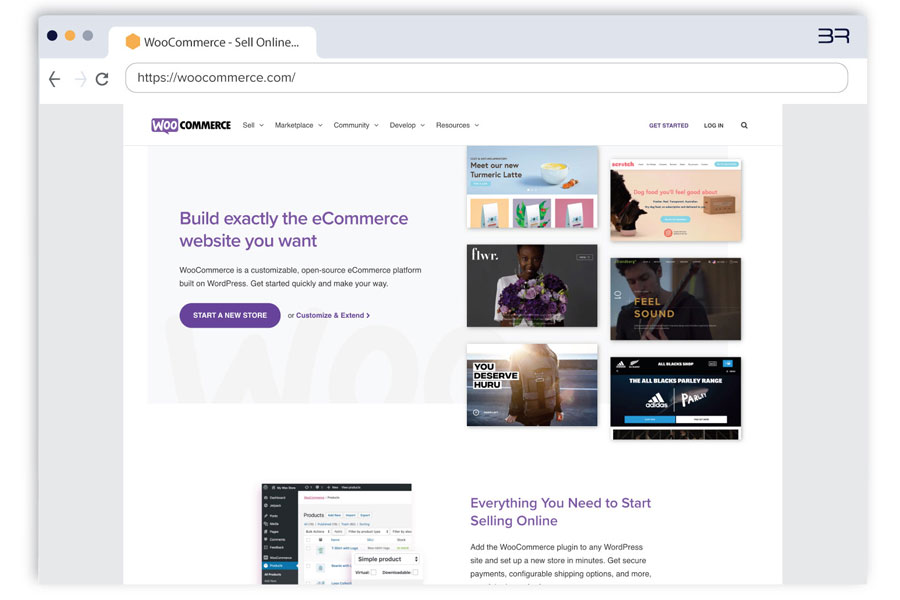 Advantages
Because WooCommerce is open-source, you can make changes and adjust features from the back end. Additionally, you can easily add extensions to your site. This feature allows you to easily customise and improve your site.
Other advantages of WooCommerce include:
Better SEO performance (I have personally found that WordPress outperforms both Shopify and Squarespace)
It is open source and self-hosting, making it 100% customisable
Most customisations can be done via free or paid plugins
Numerous connections to accounting systems, POS systems, warehouse management systems, and payment gateways
Offers more than 400 extensions
Excellent support
Robust documentation
A huge international WooCommerce community that you can interact with to solve issues and build better websites
Disadvantages
WooCommerce takes longer to set up and requires the use of a professional web developer.
Other disadvantages include:
WooCommerce and WordPress are open source and self-hosted. Therefore, you have to keep the server, WordPress core and plugins up to date. An expert should be involved, because updating WooCommerce and WordPress plugins require significant testing
Template customisation requires technical capabilities
When there are a lot of categories and products on a website, performance (i.e speed) can suffer
Costs
Technically, WooCommerce is free because it is a plugin. However, using the platform still requires payment for certain functions.
These include:
Purchasing a website hosting plan from a 3rd party
Registering a domain from a 3rd party
Some payment gateway providers
Some plugins and additional features
Shopify
Billed as an e-commerce platform that allows you to start, grow and manage your business, Shopify has a number of good features that make it the choice of around 800,000 companies worldwide.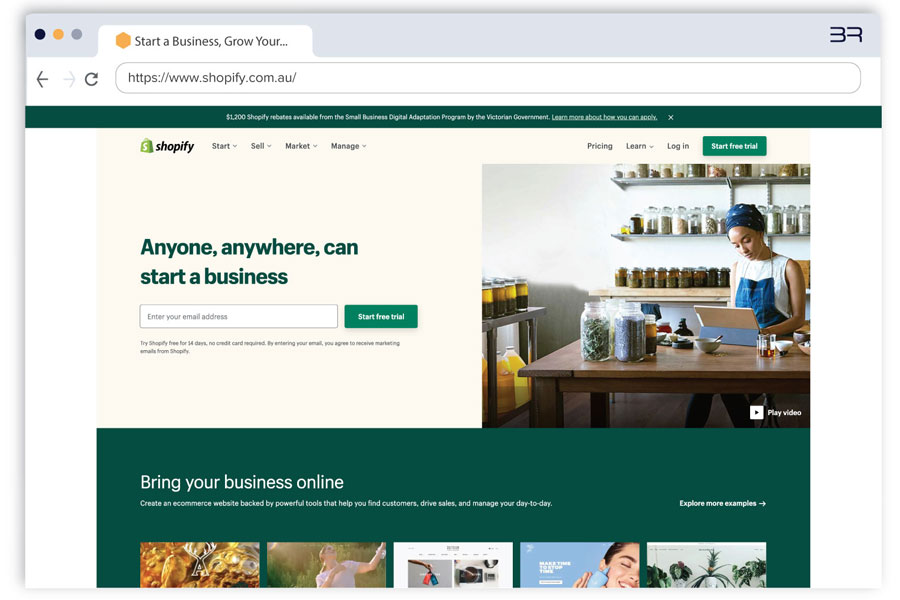 Advantages
Shopify is a popular choice for small to medium sized businesses due to its ease-of-use and ability to scale.
Other advantages include:
Mobile friendly
Ability to easily connect to 3rd party platforms and sell your products on social media
Over 70 professional themes
Solid customer service help centre
The option to hire help to assist with building your site
Cloud-based
A large number of extensions, themes and payment processors (less than WooCommerce, however)
World-class site performance
In-built marketing tools to boost sales
Disadvantages
Shopify is difficult to use to fully market your company, as it is solely an e-commerce platform.
Other disadvantages include:
Harder to customise and integrate with other systems
Can be expensive when scaling up or adding new features
SEO performance is good, but WooCommerce outperforms it
Costs
You can choose from three pricing plans when you sign on with Shopify:
Basic Shopify – This plan is best for new e-commerce companies
Shopify – This plan is best if you have a growing business with a single retail store
Advanced Shopify – This plan is best for growing businesses with two or more retail locations
Squarespace
Beginning as a website builder, Squarespace grabbed a great deal of attention when it expanded into the ecommerce world.
A significant portion of this platform focuses on design, which offers an edge to those who embrace artistry as a part of their e-commerce store. Companies using Squarespace can work with excellent templates made to display their goods uniquely.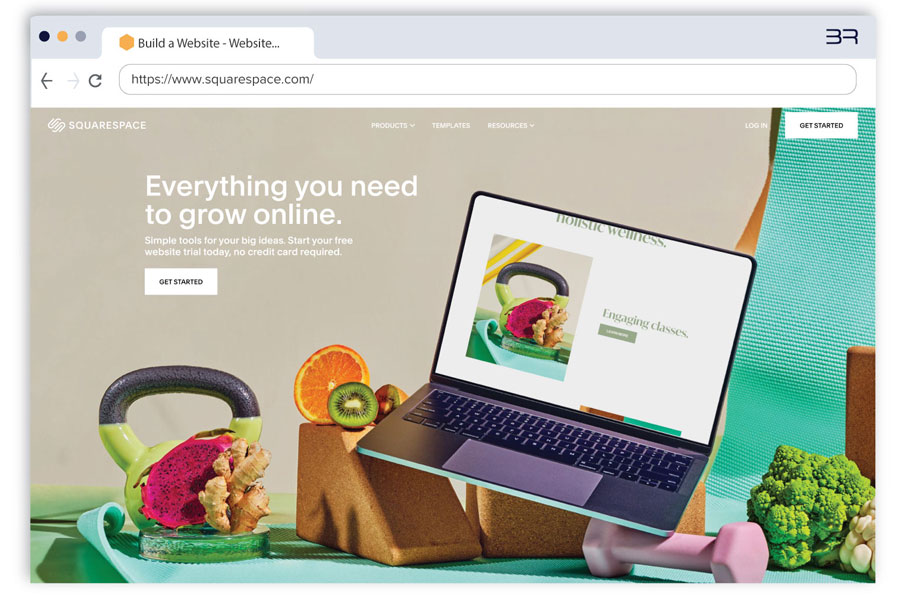 Advantages
Squarespace is great for small businesses that require an easy plug-and-play ecommerce platform.
Other advantages include:
Ability to easily connect a payment processor
In-built website analytics
Easy merchandise organisation with the drag and drop sorting tool
Form blocks to help make forms easily
Flexible product variants to simplify inventory
Good support options for customers
Hosting, security and updates are included
Disadvantages
Squarespace is primarily targeted towards smaller e-commerce retailers. As such, it is less customisable than WooCommerce or Shopify.
Other disadvantages include:
Limited scope to grow your business (due to less features)
It is not easy to make customisations
Low page speed and Core Web Vitals scores
Transaction fees
Costs
The Squarespace e-commerce platform offers business users three plans:
Business
Basic Commerce
Advanced Commerce
Each plan offers additional specific features as the price increases. Additionally, Squarespace charges a 3% transaction fee. While small, these fees add up fast for a growing and thriving business.
Need Help Choosing?
If you are unsure which platform to choose, don't worry. Feel free to reach out and I'll happily answer any queries you may have.