Google's Mobile-First Indexing is Coming in 2021, Are You Ready?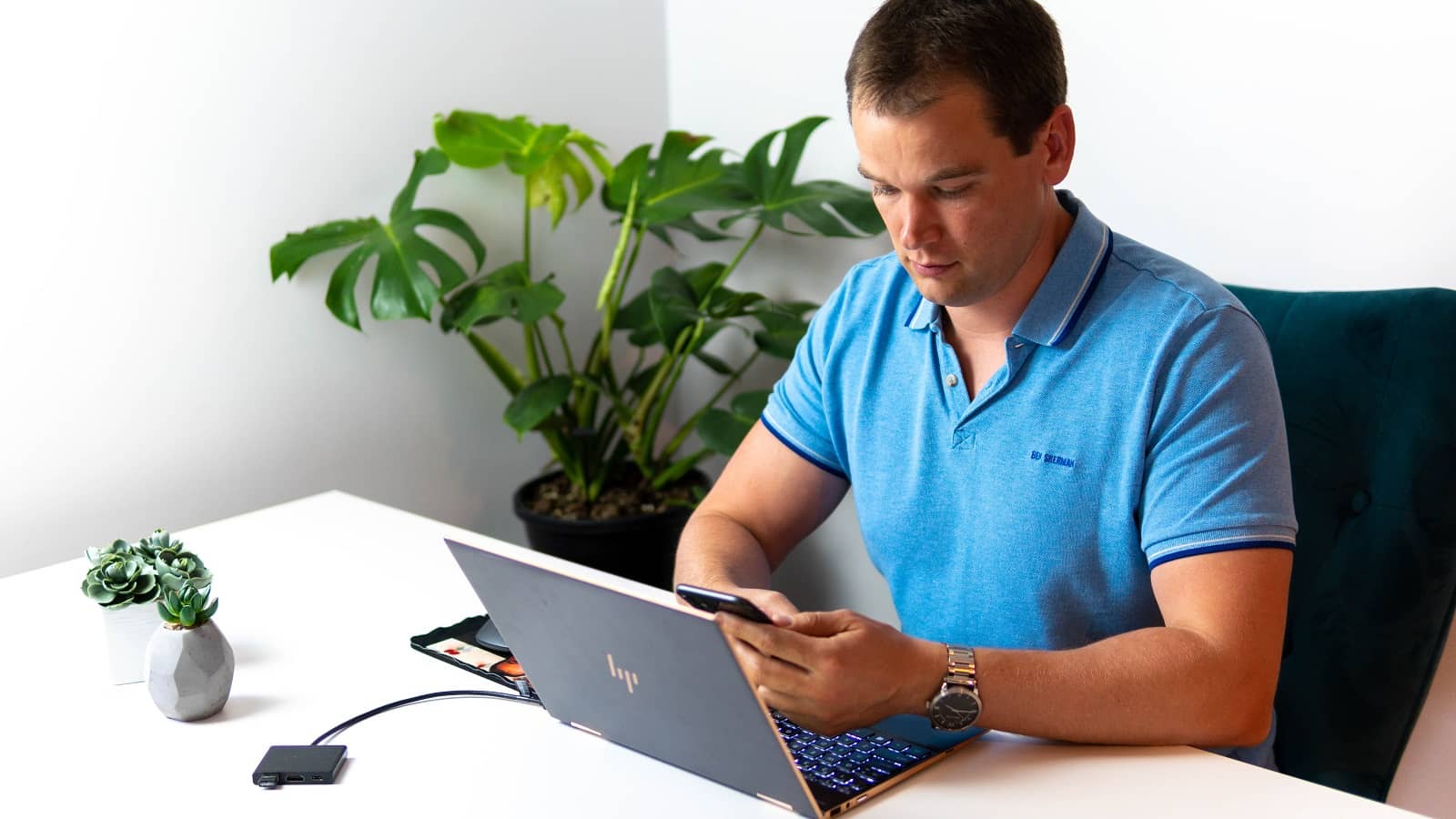 In November 2016, Google announced it was beginning what it called 'experiments to make our index mobile-first' and offered suggestions to help improve websites for future changes. At the same time, the search engine reassured businesses that, "If you only have a desktop site, we'll continue to index your desktop site just fine, even if we're using a mobile user-agent to view your site."
Two years later, Google began shifting the focus of web crawling to mobile. At that time, the company mentioned the fact that desktop crawling would still take place and have weight when considering where a company ranks on their search engine results page (SERP), but the emphasis is on mobile web pages.
Fast forward to early 2020. Google announced they planned to roll out mobile-first indexing in September 2020. However, due to COVID-19, they pushed it back to March 2021.
The future changes Google promised are happening. What does that mean for your Google search rankings, and what changes should you consider?
In this post, you'll learn what mobile first indexing is, and why you should prioritise your mobile site in 2021.
What is Mobile First Indexing?
Mobile-first indexing is when Google uses the mobile version of a website for its rankings.
Previously, the desktop version of a page's content was used when evaluating the relevance of a page to a user's query. Since most users now conduct a search using a smartphone, Google primarily crawls and indexes pages with its smartphone agent.
Since July 2019, mobile-first indexing was enabled by default for all new websites such as Origin Digital. For existing websites, Google monitored the site to see what percentage of users came from mobile searches. Once a website hit a certain threshold, the website switched to mobile-first indexing (and the website owner was informed in Google Search Console).
From March 2021 onwards, all websites will switch to mobile-first indexing.
Why Is Google Making This a Priority?
In initiating this move, Google's intent was straightforward. It aligned with the company's initial over-arching goal of offering users the best web experience possible.
Solve the problem of poor experiences on smartphones – Many desktop websites are woefully incompatible with mobile searches. This leads to unanswered queries and frustrated users.
Learn more about mobile sites – Because mobile searches are now the dominant way people make queries, Google sought to meet the needs of users by offering the best results possible. To do this, Google needed to have the data necessary for comparison and ranking purposes.
Address the change in the use of search – At one time, those at home or in the office still turned to desktops for searches and relied on mobile when there were out. However, the newest data tells us that 77% of mobile searches happen when searchers are at home or in the workplace.
A Look at Google's Plans
In the beginning, Google geared its system of determining the search engine results page (SERP) on desktop PCs. The indexing looked at how sites worked on a home computer because the technology behind mobile search was in its infancy.
In 2016, Google announced its intentions to create mobile-first indexing, citing the marked increase in mobile Google searches.
Google's response to the larger number of mobile searches is to shift the focus of their indexing to see how web pages meet the search engine giant's algorithms. Google promises that they will be 100% mobile-first within the first few months of 2021.
How Will This Affect My Website?
The degree of impact this will have on your website will depend on several factors. These include:
When you launched your site – If your site went live after July 2019, you are automatically mobile-first indexed. If this is the case for you, the ranking on the SERPs already indicates mobile-first indexing.
Has your site transferred to mobile-first indexing – Google sent sites Google Search Console notifications once they were moved to mobile-first indexing. There are a few simple steps you can follow to check if your site is mobile-first indexed:

Open Search Console
Run a URL inspection for one of your site's pages
Refer to the results, specifically what the 'crawled as' line says. If you see the phrase 'Googlebot Smartphone,' you are on mobile-first indexing

Your website is not yet a part of mobile-first indexing – If you have no mobile website, or if yours functions poorly, use the next few months to get ready for the changes. A lack of preparation will result in a drop in Google rankings. This can lead to a substantial loss in business to competitors who are prepared for mobile-first indexing.
Recent Changes to Google's Mobile First Indexing Plans
When Google announced the plans for mobile-first indexing in 2016, the company repeatedly highlighted the fact that desktop web pages would continue to hold weight when considering where a site landed in the SERPs.
However, the search engine giant now offers a much different message regarding the changes to mobile-first indexing. This includes:
M-dot sites are likely to experience bugs which Google has no intention of addressing. For example, redirecting the user from the businesses' desktop website to the company's mobile version from the Google SERP. This is especially true for older sites or those using hreflang attributes.
Desktop content will no longer be relevant and will not be indexed or ranked. This should serve as a wake-up call to those remaining a desktop-only business to get a mobile site set up before March 2021.
The content on your desktop webpage and your mobile page should match and be an adequate representation of each other.
What Should I Do to Be Ready for March 2021?
Because we do have some time before the complete turnover to mobile-first indexing, you can still make sure your website is ready. Here are several suggestions from Google you should action immediately:
Accessibility –  The Googlebot must be able to access and render your content, as well as your resources. To help with this, you should:

Have the same meta robot tags for desktop and mobile
Do not set up primary content to depend on user interaction. Google bots cannot see this content
Make sure your URLs do not block the bots

Consistency – Have the same content on your desktop and mobile pages
Visuals – To get the best images possible:

Use a high-quality image
Use a supported image format
Match alt text for mobile and desktop pages
Avoid URLs that change when a page loads
For video, be sure it is in an easy to find location

Ad Placement – Be sure that your ads do not cover a large amount of space on mobile
Metadata – Be sure to use the same metadata for mobile and desktop
Structured Data – Mobile and desktop sites must have the same structured data and the most recent URLs
Is Google Still Planning the Page Experience Update?
The Page Experience Update is still on the horizon for 2021.
This update aims to reward websites that provide searchers with an excellent user experience. However, this does not mean that content is no longer important. Google will not provide top rankings to sites that operate well, but are full meaningless information.
Core Web Vitals are another important piece of readying your site for the 2021 changes. You should remember that these are a significant piece of the page experience metrics. It is crucial that your website performs well in this area.
Presently, the top vitals are:
Loading (LCP)
Interactivity (FID)
Visual Stability (CLS)
There is a silver lining to the perfect storm of Google changes for 2021. The website attributes that go hand in hand with Core Web Vitals also make for a great user experience. This is going to help improve your website's mobile functionality.
Need Help?
Google mobile-first indexing is not something to take lightly. Consider the ramifications of your Google rankings slipping, particular for smartphone users.
If you need assistance preparing your website for these imporant changes, contact me. With 12+ years of experience in SEO, I'd be happy to help.