My Career Story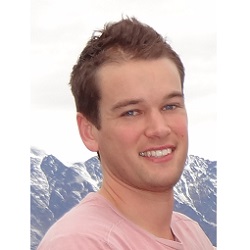 Hi, I'm Brad Russell and I retired from the corporate 9-5 at the age of 29.
After five years as SEO and E-commerce manager for Kitchenware Direct, one of Australia's largest online retailers, I quit my job. It wasn't because I didn't like it there; in fact, I take pride in having ushered the family-run company to enormous success as an e-commerce website. While I was there I became a top blog contributor on SEO topics for Moz.com and did several speaking engagements for the PeSA Conference and the Online Retailer Roadshow.
However, I realised I wasn't going to get what I wanted from life as someone else's employee. Maybe you know the feeling. So I took the plunge and began to work on my own projects.
In the space of five years I went from working the 9-5 grind to:
Growing a small, family-owned business into one of Australia's largest e-commerce websites.
Owning a very profitable network marketing business.
Becoming the #1 enroller of Isagenix nutritional products in Australia and New Zealand.
Speaking at high-profile conferences on e-commerce and online retail.
Contributing as a Top 150 blogger to SEO website Moz.com.
My Network Marketing Journey
In 2014 I began my network marketing adventure and have never looked back. It's the most exciting industry on the planet; not only do I get to sell products I feel passionate about, I also get to help others to achieve their own success. Plus, I'm doing it all on my own schedule. Every day I am thankful that I took the plunge and joined this exciting industry!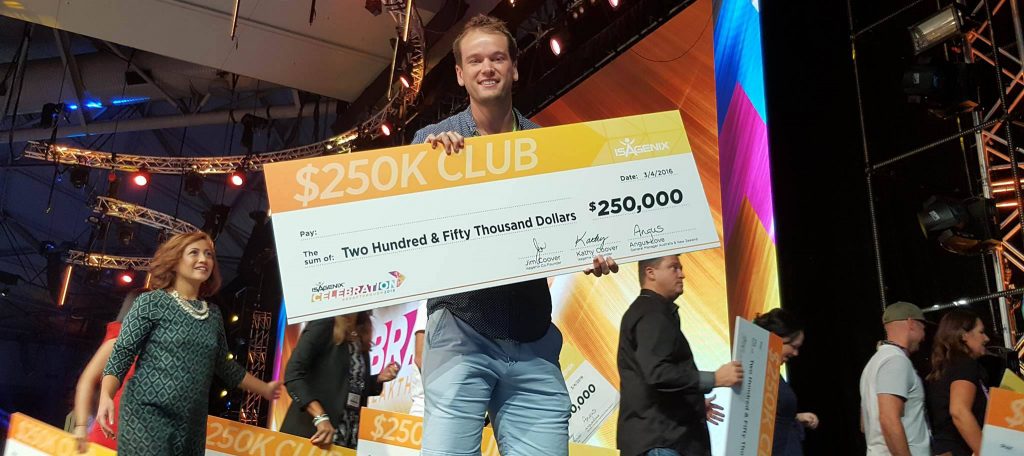 So what do I do in network marketing? I'm the owner and director of IsaTonic (and assist with my partner's website IsaElite) an online distributor of Isagenix nutritional products. In less than 12 months, I became the #1 enroller of Isagenix in Australia and New Zealand. My achievements with Isagenix earned me 2 x 5-star all-expenses paid trips to Cambodia and San Diego.
My Own Websites
After leading the Kitchenware Direct website to nationwide success, I figured I'd apply my SEO knowledge to my own websites, too. In addition to the own Brad Russell blog and network marketing businesses, I'm seeing substantial jumps in traffic to:
Swish Plastic – An e-commerce site providing Australia's hospitality industries with an impressive range of unbreakable polycarbonate beverage glasses. Can also be purchased in smaller quantities for use around the home, pool, holiday homes or boats.
WA Fishing – A fishing charters company that operates from Perth, Broome, Exmouth and other parts of Western Australia.
My SEO Expertise
You might have guessed by now that I'm a firm believer in the power of internet-driven sales. However, that world of search engine optimisation (SEO) can be complex and if you want to succeed, you'll need a guide. I've helped several businesses navigate themselves through the constantly-changing rules of search engine optimization and social media marketing.
My Passions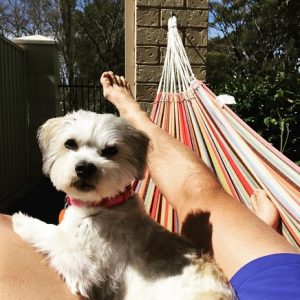 Believe it or not, I have spare time between all of my business pursuits and I love to spend it playing football, reading about football, and watching football (AFL, of course). Occasionally I'll take a break from my footy obsession to travel, exercise and relax in my hammock.
Interested in Learning More About Network Marketing?
Contact me via email (workwithme@bradkrussell.com.au) or on 0411 860 746. I would love to work with you!
Alternatively, I can be contacted through social media: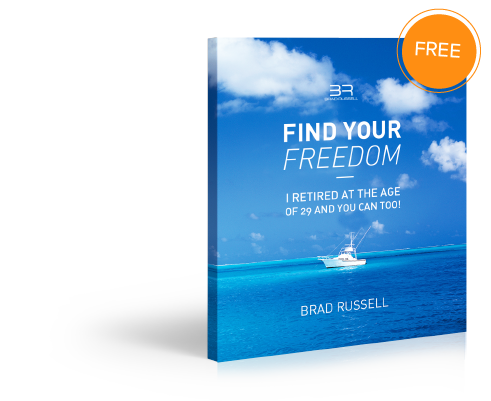 LIMITED TIME OFFER:
DOWNLOAD MY BOOK
Get my free eBook: How to Succeed in Network Marketing
See how I retired from the 9-5 at just 29.