My greatest passion in life (other than football) is helping entrepreneurs reach their full potential. If you're a fellow entrepreneur on the road to personal success, I can be your guide.
Here are the ways you can receive my help:
1.) Join my network marketing team.
If you're a go-getter looking for an opportunity to succeed while changing people's lives for the better, I want you to join my global network marketing businesses. I'm Australia and New Zealand's #1 enroller for the Isagenix nutritional cleansing and weight loss systems. As a member of one of my teams, you'll have the support and resources you'll need to build your own business with the fastest-growing direct sales companies in the world.
==> To learn more about how I can put you on the right track to a healthy lifestyle full of financial freedom, visit my network marketing page or contact me. You can also contact members of my team such as Simon Gilbert (who helps operate https://www.nutritionalcleanse.co.uk/ – my Isagenix UK website), or Peter (who helps operate Nutritional Cleanse – my Isagenix USA website).
2.) Hire me as an SEO consultant.
As one of the 150 top contributors for SEO blog moz.com and the former SEO and E-commerce Manager for one of Australia's largest e-commerce sites (Kitchenware Direct), I'm an expert in bringing traffic to websites. My customers have seen dramatic improvements in their search engine rankings and increased conversions. If you'd like one-on-one advice on how to grow your website, see my SEO consulting services.
Here's some websites I have helped in the past:
3.) Subscribe to my updates.
You'll receive weekly insights on network marketing and SEO. I won't stuff your inbox full of spam, but I will be generous with important information to help you to succeed. You can also subscribe to my blog's Feedburner feed.
4.) Guest post on my blog.
My readers would love to learn from your experience and advice as you build your business. Plus, as a guest blogger on my website, your business and website will gain significant exposure through my SEO and social media presence. If you're interested in writing a guest post, contact me here.
Interested in Learning More About Network Marketing?
Contact me via email (workwithme@bradkrussell.com.au) or on 0411 860 746. I would love to work with you!
Alternatively, I can be contacted through social media: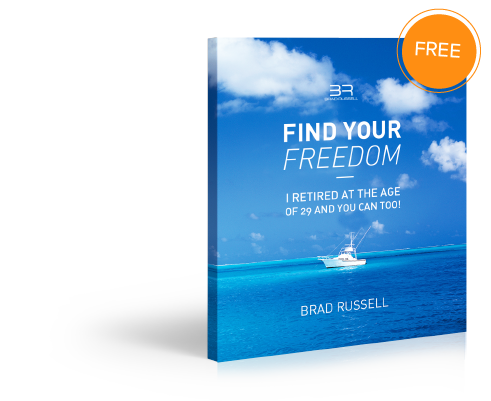 LIMITED TIME OFFER:
DOWNLOAD MY BOOK
Get my free eBook: How to Succeed in Network Marketing
See how I retired from the 9-5 at just 29.