How to Rank YouTube Videos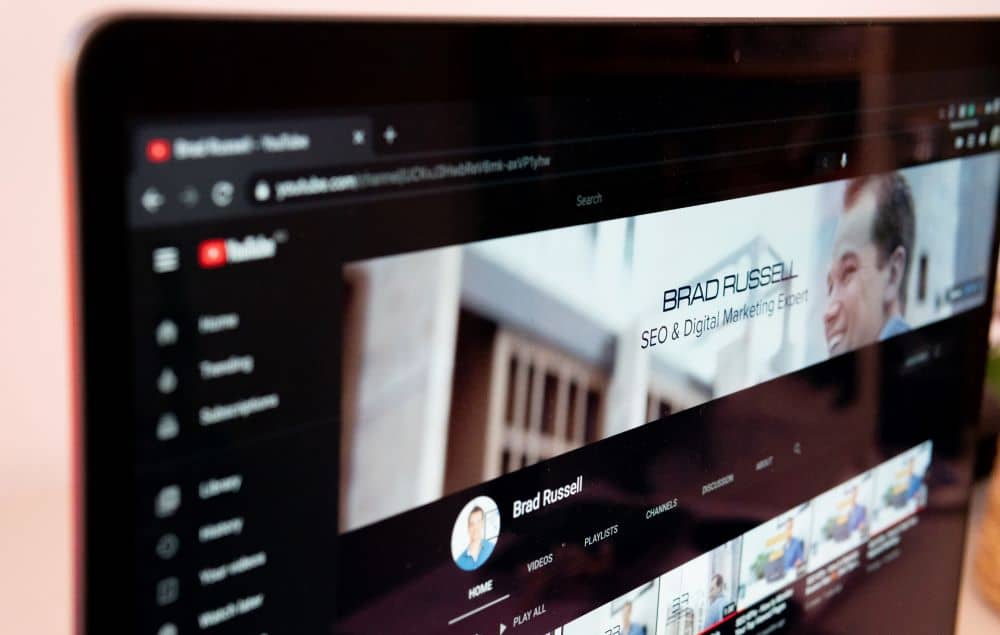 When most people think of online search, the first thing that usually comes to mind is the search engine giant Google. However, Google is not the only way to search.
YouTube is also a search engine with a vast reach and a significant amount of clout. If you think YouTube is only a place to watch young people put on tons of makeup, get instructions about how to make bread, or see funny cat videos, you are way off.
You may not think of YouTube as a search engine for videos. However, when you look for a video about how to fix a leaking tap, you are searching on a video search engine. In fact, YouTube is the second most popular search engine in the world.
By learning YouTube SEO, you can get substantially more people watching your videos. In this post, you'll learn how the YouTube ranking algorithm works, and five steps to improve your video rankings.
Statistics About YouTube Use
If you happen to need more convincing regarding the impact YouTube has across the globe, here are some impressive statistics:
YouTube had 16,500,000 Australian Visitors in August 2021. That is only 500,000 fewer users than Australia's number one social media platform, Facebook, which had 17,000,000 Australian users during the same time.
Worldwide, people watch over one billion hours of YouTube videos every day
Every minute, more than 500 hours of new content downloads to YouTube
YouTube's quarterly ad revenue is over seven billion dollars
Nearly 51% of B2B decision-makers turn to YouTube to help research products
70% of YouTube viewers purchased a brand after seeing the brand on YouTube
When a YouTube ad is targeted by intent, there is a 100% higher lift in purchase than if the ad had been targeted by demographics
Close to 90% of YouTube users find new brands while they browse their favourite channels
When looking at these statistics, it is easy to see the reach of YouTube. Imagine being able to leverage these statistics and reap substantial benefits.
By learning YouTube SEO and how to rank your videos, you will do precisely that.
Is YouTube SEO the Same as SEO for Google Search?
The two search engines do not share the same SEO. You may have some knowledge regarding the SEO you would use to conform to Google's algorithms, however YouTube has its own search algorithm.
How Does the YouTube Ranking Algorithm Work?
In its Creator Academy, YouTube is very forthcoming about how to succeed on the platform. YouTube SEO bases its ranking factors on:
How well a video's title description and content match the viewer's query
Which videos drive the greatest amount of engagement for a search
The system of ranking videos is simple, and that is how YouTube wants it. While keywords matter, being able to tap into the viewer's intent is vital. The reason is that YouTube cares about the engagement of the videos. The greater the number of viewers engaged with a video, the more advertisements appear. Of course, more ad views bring in more money.
How Does YouTube Measure Engagement?
YouTube analytics looks at several factors to measure the engagement of a video. These include,
Audience retention
Average watch time
Card clicks
Click-through rate
Comments
End screen clicks
Likes and dislikes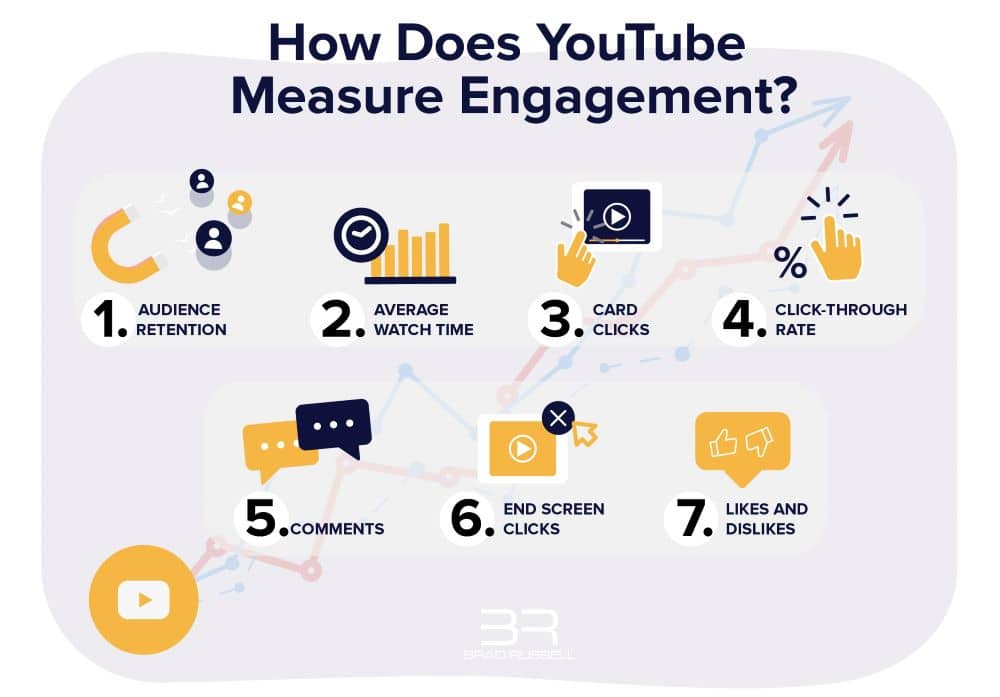 Example of a YouTube Success Story
After spending years struggling to increase his stature within the World Wrestling Entertainment (WWE) organisation, Matthew Cardona (Zack Ryder) carved his path to success when he launched his YouTube channel.
Shortly after he debuted "Z! True Long Island Story", Ryder became an Internet sensation. His popularity with the fans he gained from his YouTube show forced the hand of the WWE bosses, who were regularly subjected to arenas full of fans shouting, "We want Ryder." Ryder gained time on television as well as endorsements from top WWE performers.
Ryder leveraged his YouTube popularity to ascend the WWE ladder of success. His efforts brought him fame and wealth along with individual and tag team championships.
How Can I Rank My YouTube Videos?
Ranking your YouTube videos comes down to one very familiar acronym, SEO.
These are the steps you need to take to rank YouTube videos:
1. YouTube Keyword Research
Great rankings start with thorough keyword research. For topic and keyword ideas, I suggest the following:
To get the ball rolling, use YouTube's feature called Search Success. Enter a word or phrase in YouTube's search to get a list of some excellent potential keywords. Using this technique takes a lot of the guesswork out of finding keywords. YouTube users already enter the words on your list.
Another option is to view a popular video on a competitor's channel. Take note of their keywords and pay attention to how their video uses the keywords.
Head to the "Traffic Source: YouTube search" report and check out the words users typed to look for your video. You may discover some keywords that have not crossed your mind.
2. Choose the Best Keyword
Ideally, you should choose a keyword that does not have a great deal of competition. To find out how much competition you have for the keywords on your list:
Search for your keyword in Google, and be sure to add YouTube. Your search will give you all of the options of YouTube videos with the keyword.
Look at the 'about' results. Google will tell you how many videos there are with your keyword.
Optimise for keywords that have video results in Google. This helps you because Google only includes videos in search results that have specific keywords.
Using Google's Keyword Planner, look for keywords that get around 500 or more per month. By doing this, you are sure that you have a quality keyword.
3. Post a High-Retention Video
The idea behind this is simple. If your video keeps users on YouTube, then you will rank higher in the YouTube search results. It is your reward for increasing users' chance to click on ads because they watched your video until the end.
Tips to keep viewers watching your video:
Begin with a summary of your video. This helps the viewer know they are watching the right video.
Go right into your content without long-drawn-out introductions to keep people watching.
Make sure to use previews of what is coming in the video (also called open loops) so viewers keep watching to find out more
4. Optimise Your YouTube Video
Here's a few ways you can rank YouTube videos:
Say your keyword in the video. If you use the word your video is built around, YouTube will have a better grasp of your video topic.
Make your title between five and ten words long. By doing this, you can use your keyword in the title without unnatural sounding keyword stuffing.
Write a great description for your video. Use your keyword in it at least twice. Both YouTube and Google will be able to understand your video's topic this way.
Add tags to increase the chance of your video landing on the suggested video bar.
5. Promote Your Video
All of your work will amount to very little if you do not make sure people know your video exists. There are several ways to do this:
Share on social channels
Embed your video in blog posts
Answer questions on Quora or other question and answer sites, then mention your video and add a link
Set up a YouTube playlist
Optimise your YouTube channel
YouTube SEO Can Take Your Channel to the Next Level
As you can see, YouTube is a treasure trove full of opportunities to grow your business. While a good bit of effort is part of building a great YouTube channel, you can reap outstanding rewards if you use a solid YouTube SEO strategy.
However, if you lack the time to devote to ranking YouTube videos, reach out to me. I have years of experience in the SEO industry and can help you get better rankings and more viewers.