Why Google Business Profile is Crucial for Small Businesses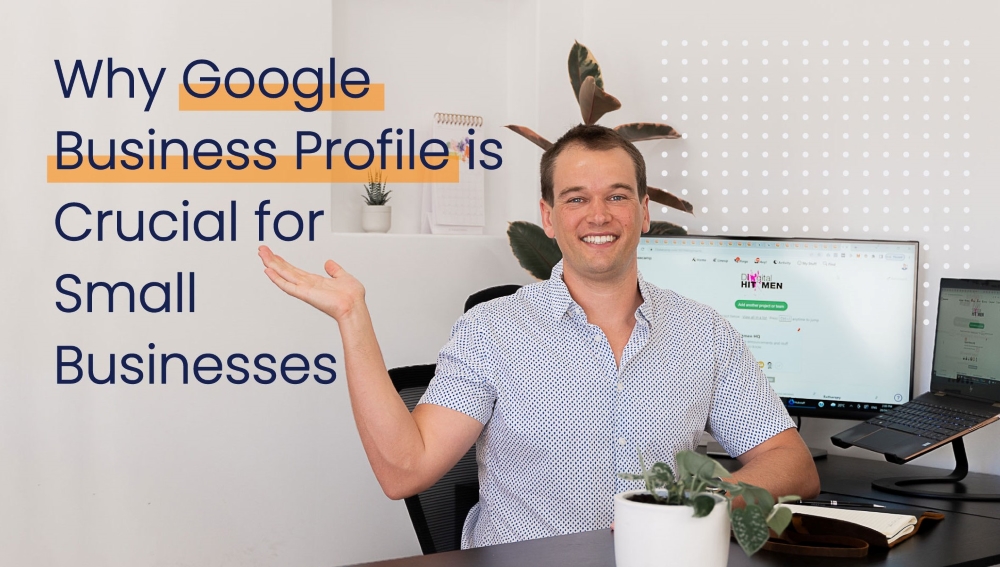 As a small business owner, you likely look over your website regularly to determine if it is properly optimised and if the site is meeting your traffic and sales goals. However, it's just as important to become familiar with Google's latest feature, Google Business Profile (GBP). Formerly known as Google My Business, GBP is a game changer for small businesses.
By learning how to optimise your Google Business Profile account, you'll rank higher on Google Maps and attract more leads through better local SEO results.
Google Business Profile for Small Businesses
What is Google Business Profile?
Google Business Profile, also called GBP, is a free tool the search engine giant rolled out to help businesses have more control over their appearance in search results, maps, and across Google in general.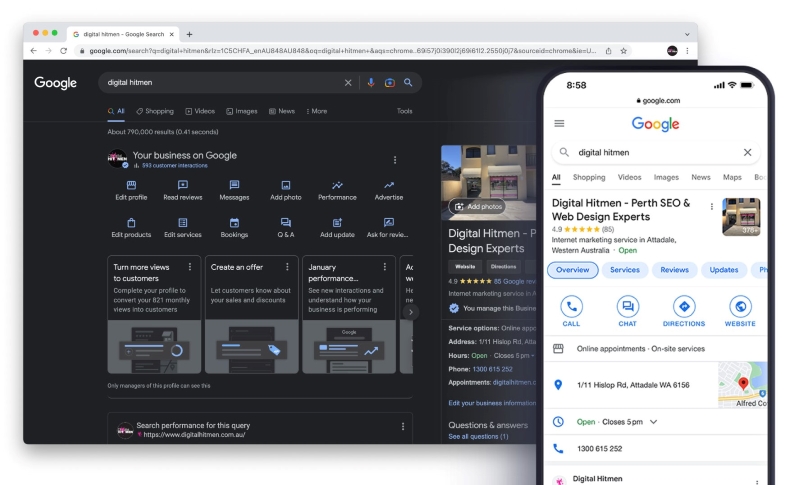 Listings from GBP often are above other search results, especially if the businesses are a part of the 'local map pack' of companies that appear on the map listing always displayed on the first page of Google search results.
Local searches will become even more prevalent as consumers continue to seek convenience. (The number of searches with local intent is presently hovering near 50%.) Using this free tool from Google is one of the best ways to keep your business in local search results because GBP caters to companies that need a dynamic local presence.
Why It's Important for Small Businesses
As with all Google tools, if they offer it, you should consider it. There are numerous reasons GBP is an essential piece of your digital presence.
A Google Business Profile helps your company stand out online. The virtual marketplace is crowded, and you must make an impact as quickly as possible. By using the GBP feature, you can easily:

Place a marker on Google Maps
Offer potential customers a quick way to phone or message you
Give a link to your website to drive traffic
Help customers by providing a user-friendly tool to leave you messages or reviews

Your GBP makes it easier than ever to manage the information about your business that is appearing online across Google's massive territory. The first pieces of information you will want to add are the foundation of your online profile. Your website, hours, phone number(s), special services, category, and photos are just a few vital pieces of information you should have on your GBP.
Highlight important features of your business with your GBP. Often, your GBP will be your first point of contact with a potential client, so you should make the most of the opportunity. By adding a Q and A section, business posts about special events, or a behind-the-scenes photo essay, consumers will get a feel for your company's purpose and vision. Make a point to show what makes you unique. Remember, since this often turns out to be the first impression for a searcher, keep your information up to date. Your awesome New Year's promotion will not impress anyone at Easter.
You have an increased opportunity to interact with your customers. And you should take advantage of it. Acknowledging and responding to customer reviews is a policy that has been recommended for years, and with good reason. Your response shows you value the review. Whether you receive accolades or criticism, open communication shows that you care about your business and your customers.
Taking communication with your customers a step further is possible with GBP. Using the Google Business Profile app, you can enable customer messages. You can create automated responses thanking your customer for reaching out. This allows you a bit more time to respond to questions or comments personally. The fastest response is best but be sure to make your response times under 24 hours.
Your Google Business Profile adds authenticity to your company. If you are a reasonably new business in your niche or area, customers will likely be more responsive to you after seeing your GBP. Your profile can put potential customers at ease by showcasing some of your work. For example, if you are a floral designer, frequently add new images of your career so visitors can see your finely honed design skills. If you become a part of Google's sought-after three-pack business profile listing, the chance of upping your traffic increases even further.
Must-Use Features of Your Google Business Profile
In addition to improving your online presence and allowing enhanced management of your profile, Google Business Profile has features that will make you sit up and take notice.
1. A Product Catalogue
Officially called the Product Editor and commonly referred to as GBP Products, you can use this feature to showcase your essential products or those you would like to feature. To use GBP Products, identify what you want to feature and fill in the following:
Product image
Product name
Product category
Product price (optional)
Product description (optional)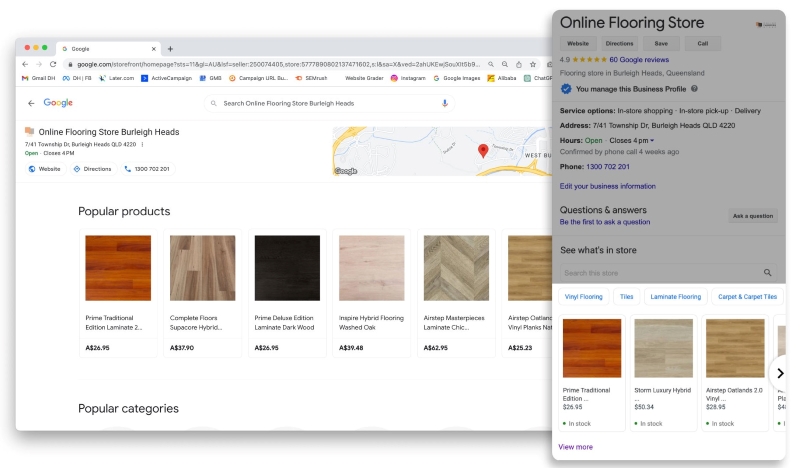 From here, it is a matter of choosing the images you want and writing your copy.
Once you have your GBP Products set, your customers will be able to make use of its elements, such as,
Click a featured product card to view the product details
Click a product category to view an overview
Click a product within a product category to view the product details
Contact you to find out more information about a specific product
Place an order by clicking on the button leading to your website
Provide feedback in case there are any copyright or legal issues
2. Call-to-Action Buttons
If you operate a company with a website, you know that call-to-action buttons (CTA) are extremely important for conversions. Whether you want a customer to leave an email or seal the deal and make a purchase, these icons are vital. The CTAs in your Google Business Profile offers some exceptionally helpful options for activities that will help your customers use Google Search or Google Maps for several actions. These include:
Check a menu
Find out the status of a delivery order or a service, such as the time to completion of a dog grooming session
Learn more about COVID-19-related information
Review a list of the services your company offers
Book, cancel, or reschedule an appointment
Review your daily specials or find out allergy and special diet information on your restaurant menu
Make, confirm, or cancel a reservation
Place an order for food delivery or food pickup
Place a grocery shopping order or order other products to be picked up or delivered
Request a quote for several products or services
Contact your business directly via chat, email, or phone call
3. Add Identity Attributes
Having correct and up-to-date identity attributes highlighted on your Google Business Profile can help your business stand out from others in your niche. These attributes are divided into two categories.
Factual Attributes – The business owner manages these. They include data that is measurable or can be confirmed by an outside source. For example:
Women-led
Wheelchair accessible
Black-owned
Covid-19 prerequisites such as temperature checks or masks required
Forms of payment accepted
Restaurant attributes like curbside pickup or carryout only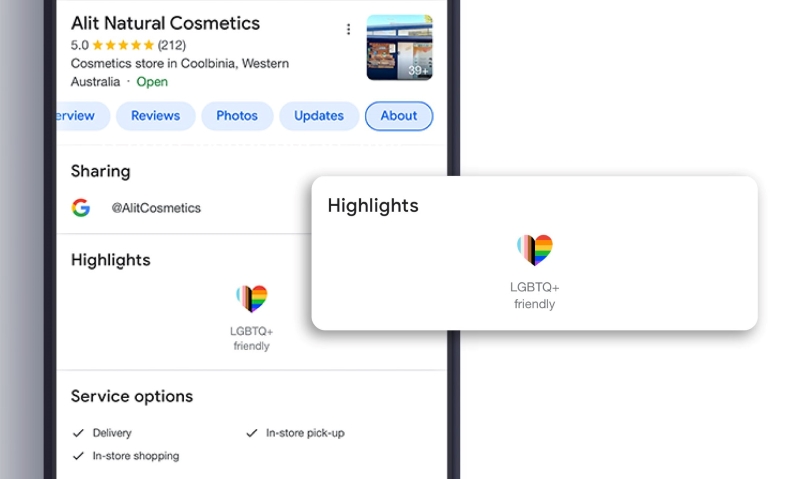 Business owners can control the factual details and make adjustments as needed.
Subjective Attributes – Subjective attributes are impressions, opinions, or attitudes shared by other consumers who visited the business. These come from Google and cannot be backed up by data as they are based on opinions. A company cannot update or control subjective attributes. Some examples include:
Good for kids
Popular with couples
Upscale
Cosy
Trendy
Optimising Your Account
To get the most out of your Google Business Profile, you need to optimise it. There are several steps you can take to optimise your GBP. One and done will not provide you with the profile or image you want. Remember, you will want to check these periodically for accuracy and relevance.
Name, Address, and Phone Number – The most basic and vital information you need on your GBP. If you have mistakes or typos, customers will never find you. It is essential to look over this seemingly mundane information.
Use Your Business Description – Google provides space for you to write about your business's products, services, history, and other features that set you apart from the competition. If your restaurant is using great, great granny recipes from the 1920s or the clothing pieces you sell are made from recycled products, this is the perfect place to tell your customers. Be sure this information flows naturally and is not a mash-up of keywords. Google also suggests that your information is:
Free from misspellings or gimmicky character use
Does not contain profane language
Is not inaccurate, misleading, or confusing
It does not feature limited-time information like sales or promotions
Add Images to Your Google Business Profile – Consumers are drawn to images, and you have space to add some to your GBP. Typically, your profile picture will be a company logo, and your cover photo should be something that best represents your company. You can also add business photos.
Create Google Posts – You can connect with your clients, share special promotions or upcoming events, talk about what is new, or even add a coupon code to reward those who took a minute to read your post. Make sure you add high-quality photos and keep posts relevant. Your posts will last seven days unless you choose to add an "Event" post which will last longer
FAQs
Is Google Business Profile Free?
Yes, Google offers this feature at no charge. You set up your Google account and follow Google's directions.
How Do I Know if I Have an Unverified Listing?
It is important to note that Google automatically generates and updates business information on its own, so you may have an unverified listing. One of the easiest ways to check is to search for your business on Google Maps.
How Can I Claim My Listing?
Once you find your business on Google Maps, there are a few simple steps to claiming it.
Find and click the icon that reads "Claim this business" or "Own this business?"
Click "Manage Now"
You will need to prove ownership by verifying your account via phone, email, postcard, recorded call, or live call. Once verified, you will be able to manage your listing on your GBP Manager Dashboard.
Will Other New Features Arrive from Google?
The answer is a resounding yes. In addition to GBP, the search engine giant has a few additional elements designed to make your smartphone a lot smarter and various aspects of your business easier to highlight. These include:
Google's Live View – Local search just got easier and more informative. Google Maps Live View allows you to point your phone's camera at buildings and signs around you to get more information. For example, if you are interested in a restaurant, find it with Live View. From there you can get information about hours, the number of stars, prices, and how busy it is at the moment.
Multi-Search Near Me – Satisfying a craving for a specific dish is much easier with Google's new way of finding the food you want. Either enter the type of food you want in Google's search box with the phrase 'near me' or take a picture or screenshot of the food and add 'near me'. Within moments, you will see listings of places that sell the food you need.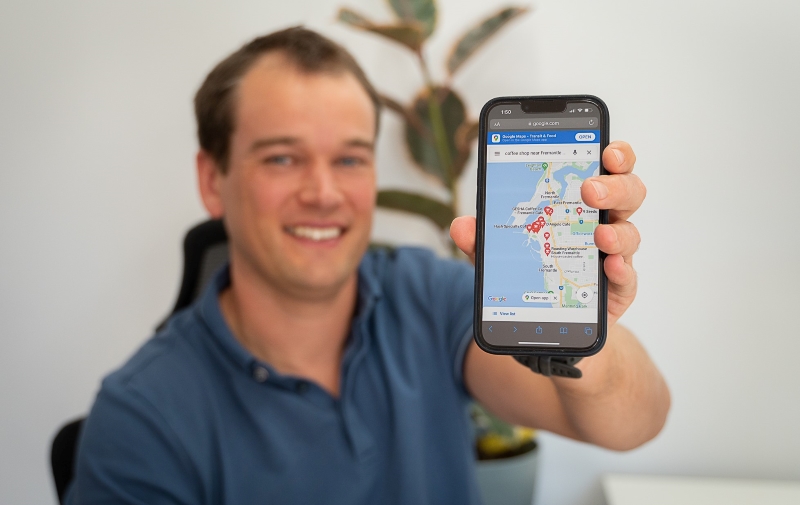 Car Charging Station – Google's new filter will locate car charging stations and can differentiate between regular and fast charge stations. You can also use a filter to find stations with the type of plug you use.
Worldwide Ability to Find Wheelchair Accessible and Stair-Free Entrances – The Accessible Places filter works in more countries than ever. Using that setting, you can see what businesses are barrier-free in numerous countries.
Improve Your Local SEO Results
While starting your Google Business Profile may seem huge and complicated, it is a straightforward way to enhance your online presence. Google has created this opportunity for you to set your business apart from your competitors and build your brand. At the same time, you can increase traffic and make conversions.