Must-Know SEO Trends for 2022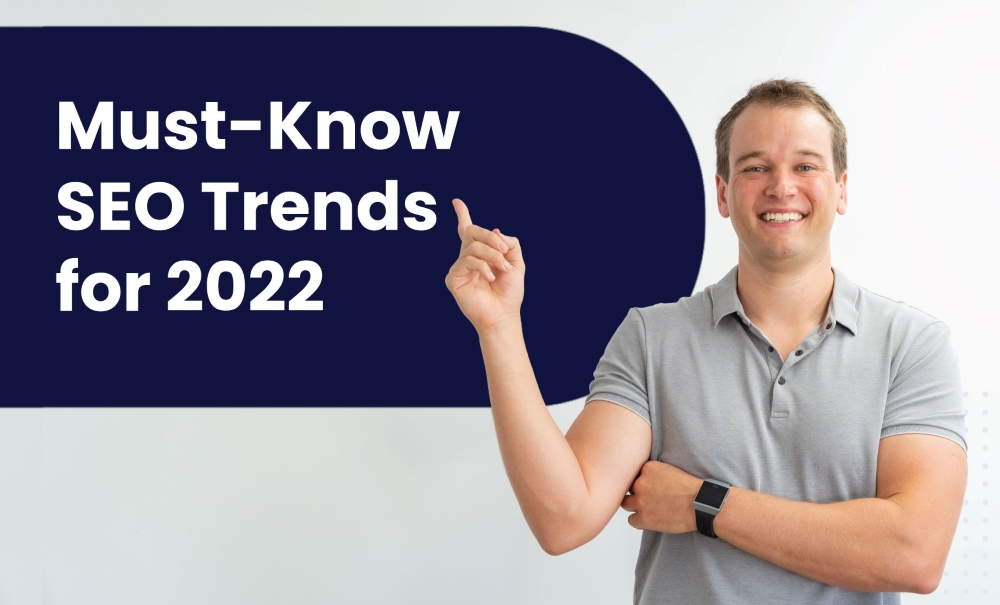 Technological advances continue to drive changes in how we conduct searches. In turn, businesses will need to build or modify their website to stay on top of the latest SEO trends.
In this post, you'll learn about the most important SEO trends in 2022. By doing so, you'll be able to capitalise on these trends and drive more organic traffic to your website.
1. Google Discover
The search engine giant began adapting its news feed to be more intuitive and offer suggestions based on your search history. Appearing on Google's mobile home page, Google Discover is another trend towards the query-less search Google hopes to make possible one day.
This is one of the most important SEO trends you can capitalise on in 2022.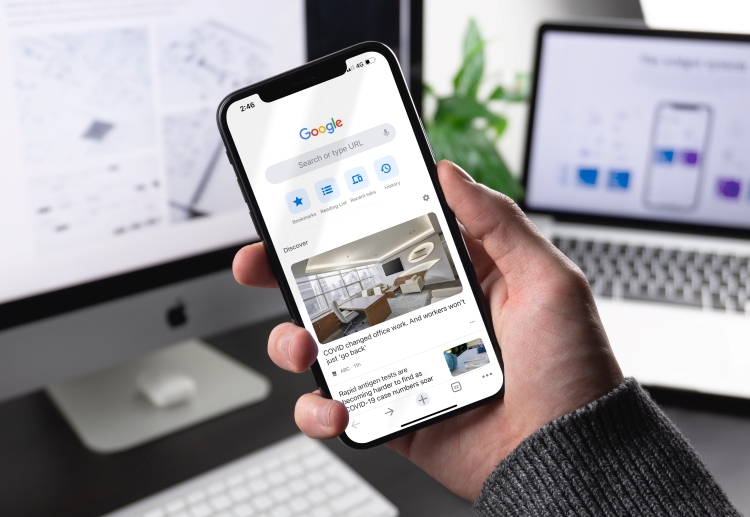 To optimise and be featured on Google Discover, you should focus on the following:
Create helpful content that answers searchers questions in a detailed and thorough manner – Lazy content will get you nowhere. You need to put in the extra effort to make your content shine.
For example: If you run a bakery, you may want to provide instructions for your customers so they can try and decorate cookies on their own. Content with little effort would be "Gather cooled cookies, icing, and decorative sugar together. Frost the cookies and add the extra embellishments as you like." There is little to no substance here, and most people would not learn anything from the directions. By adding more specific instructions with examples and images, the bakery's customers will find the information more useful and will be more inclined to try the suggestions for themselves.
Create and post evergreen content – Google Discover does post news briefs it thinks you may find interesting. However, these are quickly replaced during the news cycles. Evergreen content is content that remains relevant regardless of the current season or time-frame.
For example: A gardening tutorial that explains how to prepare your flower bulbs for planting or tips for a successful vegetable garden. These will stay useful and are classed as evergreen as the information is relevant year-on-year.
Adhere to the typical SEO rules – There are some parts of SEO that are not yearly SEO trends and should be adhered to at all times. These include:

Building quality back links from related external websites
Fast page speed
Mobile responsiveness across a range of devices
Optimised content with high quality images and relevant videos. For tips on how to rank YouTube videos, visit my guide here.
Great user experience
SSL certificate and other security measures in place
Use images in your content – Images divide your content into manageable pieces. Additionally, Google Discover pulls an image from your page to use as a thumbnail in the Discover feed.
2. Plan on Optimising for Semantic Search
In the digital marketplace, the term semantic search means a search engine using techniques for finding products by meaning, user intent, and query context.
This SEO trend is a leap forward from the typical search method (lexical search) that relies on matching products to words or word variations.
Optimising your website for semantic search is becoming more vital than ever. Here are tips to assist you in semantic search optimisation:
Create Content for People, not Search Engines – Trying to rank by writing content that you believe search engines will like no longer holds much weight when it comes to ranking. Search engines can understand user intent, meaning information geared to user intent will help you rank.
Use Structured Data – Sharing information that will help your users is always a good idea. Structured data is information that helps you give your users pertinent information. For example, adding step by step instructions or a recipe to your listing shows both the search engine and your audience your site's subject matter.
Answer Questions from Your Audience – This should be pretty obvious. If you are a dog groomer and someone wants recommendations for the best hypoallergenic shampoo for dogs, answering the question is a way to give quality information to your audience. In general, take advantage of opportunities to interact with and help your site visitors.
3. Use First-Party Information to Build Contacts
Since Google announced it will move away from third-party cookies possibly in 2023, online retailers will need to rely on first-party data to build their contact lists. While the change may sound unsettling, first-party information is more valuable and typically more accurate than the third-party lists companies purchase. This is a critical SEO trend moving forward.
What is First-Party Data?
First-party data is the information that a business collects directly about its customers. First-party information comes from online sources such as:
Form submissions
Search queries done while inside the site
Product views while on the site
What Offline Sources Does it Come From?
Redeeming physical coupons
Loyalty program account information
Demographic information
Why is First-Party Information Preferable to Third-Party Data?
Because you are getting information directly from the customer, you will have the data organised the way you like it, and you will also have greater accuracy. Other plusses about first-party data include:
You can personalise your customer interactions using the specific information you have collected
Customers will come to know and trust you as you interact with them during the data collection and beyond
First-party data can be free or available at a much lower cost than third-party information
You can request permission to use the data you collect directly from your customers. This enables you to have a high level of compliance with specific privacy laws. You can assure your customers that their data is safe because you are the one storing it and can access it.
4. Refresh Your Older Content to Stay On Top of Current Trends
When older content is revisited and updated, it tends to regain its former vitality and then some. Revitalising your older content tends to work best with posts at least two years old. Once you decide what you will prepare for republication, make sure to pay attention to these details:
Adjust outdated or inaccurate information and be sure your article has the date you add new data.
Add video content or images to older work
Improve your title tags. Why settle for "Growing Vegetables" when you can use something like "Top 10 Ways to Make Your Garden the Envy of the Neighbourhood."
Add your core and keywords early. SEO tells us to use keywords within the first 100 words. You can add them more often as long as they are natural and you are not keyword stuffing.
5. Create New Content That Is Lively and Evergreen
Experts are saying that business owners should be mindful of the content this year. Create content that is still relevant in a year or two. This means you should avoid news stories or other items with limited shelf time.
What Are Examples of Evergreen Content?
A great way to determine evergreen content is by thinking about common questions from your audience or typical concerns in your industry. Then you can springboard into topics for evergreen content.
For example, let's say you own a pet supply store. Some questions your clients could ask may include:
Are foreign-made pet treats safe?
Which harness is the best for big dogs?
Do tortoises need basking lamps?
What do I feed a ferret?
How much catnip is too much?
You could likely think of dozens of more industry-relevant questions like these that you can use as evergreen content topics. This is one of the easiest 2022 SEO trends to take advantage of.
6. Passage Ranking
In February 2021, Google's new passage ranking system went live. With an impact reaching around 7% of websites, Google hopes to improve search results by focusing on understanding individual parts (or passages) of websites. Additionally, Google believes this method will be valuable for finding very specific bits of information that would be difficult to locate by searching entire websites.
Right now, there are not many details available regarding this change. However, Google's reps say the best way to be ready is by working on headings and page titles. This will help Google narrow down options as it performs its searches.
Google's changes ushered in by the passage ranking system will look at page titles and headings to give a more precise understanding of the stronger signals about a page. Google believes the big test of the page ranking factor will be getting the most relevant results to a query.
Are You Staying on Top of 2022 SEO Trends?
It is an unavoidable fact, SEO is consistently growing and changing, almost as if it were a living creature. Keeping up with the latest SEO trends is crucial for your business.
While these tips will help your SEO, you may not have the time or knowledge to implement them. If this is the case, get in touch with me. I work with a number of clients each month and have a proven track record of success. Allow me to use my expertise to help your business grow and thrive in 2022 and beyond.