Your Complete Ecommerce SEO Checklist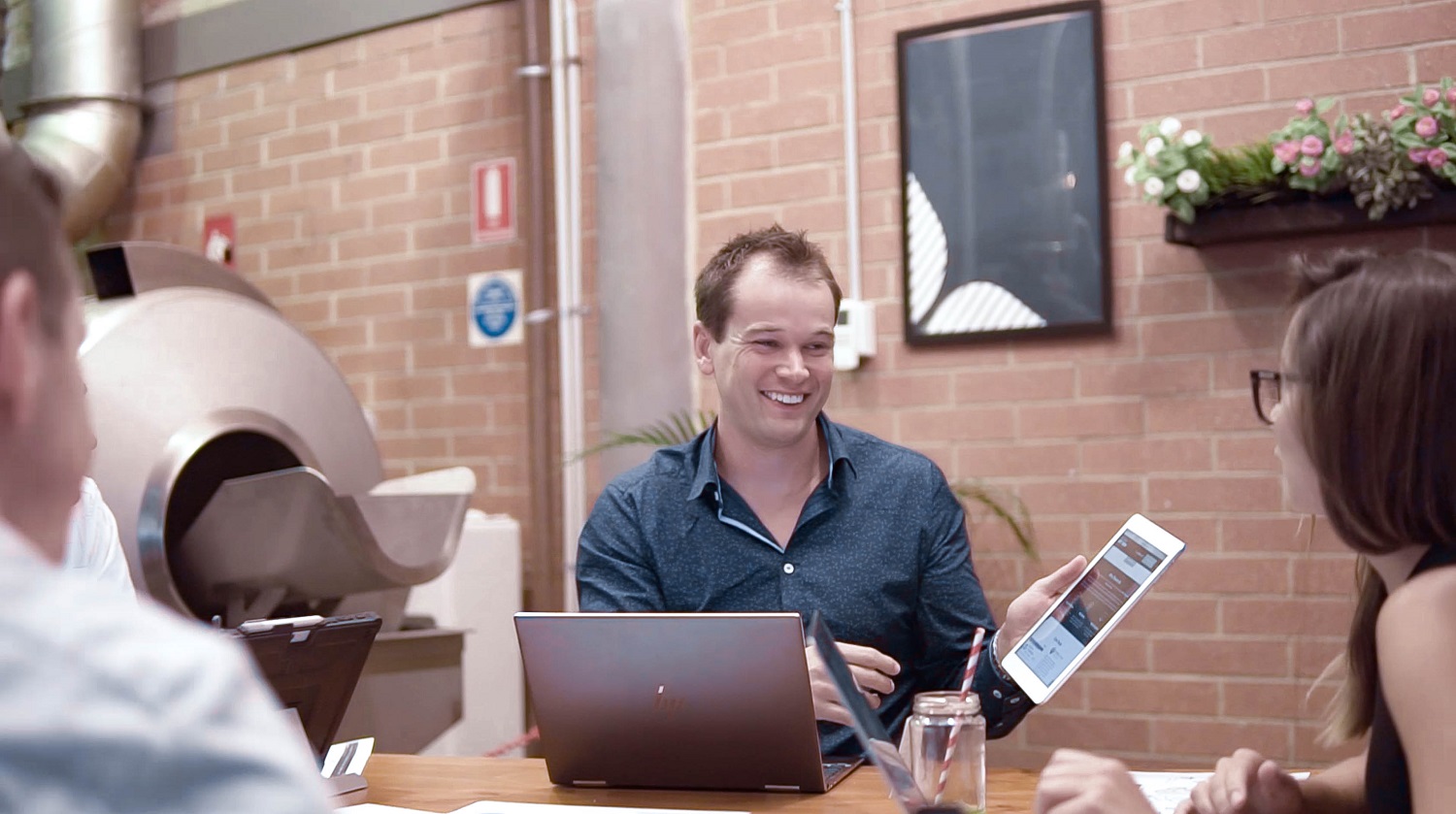 Do you own an Ecommerce store, or want to build one?
Your Ecommerce SEO is one element that you simply cannot afford to ignore if you want to stay ahead of your competition in the virtual marketplace.
In this Ecommerce SEO guide, you'll learn how to get more traffic, customers and sales from Google's organic search results.
Why is Improving the SEO on Your Ecommerce Website Important?
While paid search can be helpful, many businesses make the mistake of leaning heavily on paid search and then finding less than desirable results. Here are a few enlightening statistics to show the importance of your business' website and its rankings on Google:
Over 44% of all online shopping begins with a Google Search
A whopping 67% of the traffic generated by these searches goes to the top five listings on Google's search results page
Of the traffic that visits Ecommerce sites, 37.5% comes from a search engine
Only 1.9% of Ecommerce traffic comes from a paid search like Google Ads
Nearly 24% of orders placed on Ecommerce sites begin with organic traffic
Take for example a client of mine, Yoni Pleasure Palace. In April 2020, their organic traffic increased by 201% (versus April 2019) as a result of their primary kewords moving to the top three positions in Google.
How Do I Start Improving My Website?
1. Conduct an SEO Audit
The word audit often carries a negative connotation. The fact remains that one of the best places you can start tweaking your website is by critically appraising it.
If it helps, think of it as housekeeping for your virtual location. Begin with the things you always mean to get around to doing, such as:
Clean up your files and update old plugins
Check important details on your site such as contact information
Test your links and fix or delete broken ones. Customers have little patience for site errors and 404s.
Remove or archive content that is not evergreen or currently relevant. The top-selling Halloween costumes for 2018 are not on many (if any) customers minds.
Check and optimise things like page loading speed, video, and audio play
Update images and videos. If the company picnic in December of 2017 is the most recent image, update, quickly. Old news and irrelevant images scream 'I don't care' to your customer.
2. Build Relevant Content
Content is essential to your ecommerce SEO rankings. Google wants the top-ranking sites to offer relevant materials that inform and engage the reader. In this sense, Google has not deviated from its 1998 mission to make the world's information organised, useful and accessible to everyone.
3. Avoid Thin Content
Many otherwise well-made and adequately optimised websites find themselves penalised by Google. For example, in 2014 thin content wiped away over 33% of eBay's organic traffic almost overnight.
What is Thin Content?
As a concept, most people understand thin content, but it is some what ambiguous when defining. A bit of thin content is usually a tiny snippet of data that is repetitive or offers no new information or value to the website.
For example, your site sells dog collars. They come in four sizes, and customers can choose from 10 colours. It would be extremely tempting to write virtually the same 100-word description of all 40 collars and simply modify the measurements and the colours. However, this is thin content. The content is generally repetitive with no unique content or helpful information.
Additionally, any page with less than 250 words is often deemed as thin content. Whilst not every page on your ecommerce site, such as a contact page, should have over 250 words of content, the following are examples of pages that should have engaging, long-form content:
Homepage
Category pages
Product pages
Blog posts
Buying guides
How Can I Prevent Thin Content?
To prevent thin content and protect your website's SEO rankings, write unique copy for every page on your website.
Do you sell a product that's listed on 20 other ecommerce websites? Don't copy and paste the manufacturer's standard product descriptions. Go the extra mile and write unique descriptions for each and every one of your products.
Tip: If you don't have time to write 1000s of products descriptions or blog posts every month, I recommend using a copywriting service like Textbroker.
Offering some personal experiences of yourself, family and friends using your products is another great way to make your content unique. Something like, 'my grandma thought the dog collars were perfect for her two poodles. She said the collars fastened easily and securely. She also enjoyed the bright colours.' is unique, engaging content that Google (and your customers) will love.
In addition to great written content, it's important to add images. Yes, there are plenty of stock photos readily available, and because they are easy to access and quick, your competitors are using them.
Break out of the mundane by creating your own images. You do not need to be an expert photographer to make website-worthy images. You can use one of many photo editing sites, like Canva, to customise and get creative with your images.
For example, pop over to visit grandma and the poodles and take a few shots of the dogs wearing the new colourful collars. These images should not look staged and salesy. The best images will convey a feeling of warmth and enthusiasm.
Content Creating Tips
Follow Google's preferred presentation of content. This includes:
Short paragraphs
Relevant questions, followed by answers
Numbered lists
Dot points
Internal and external links (when relevant)
NO large walls of text
NO irrelevant stuffing of keywords
Remember that not all great content is written content. Including videos in your web content is one of the top trends for SEO in 2020. This is especially useful if you have a lot of content that requires a great deal of detailed description.
Another client of mine, Unusual Pet Vets,  record quality videos on a number of different vet-related topics. Why? Because it is easier to understand this sort of information if you can watch it than if you are reading it. (Especially if you are trying to read, visualise, and corral your pet at the same time.)
Consider adding a YouTube channel, like I have done, to your website. YouTube is second only to Google in the total number of searches.
Site visitors love getting to know the people behind the products or services, and this is a great way to achieve this. You can easily update your channel to include relevant content, give helpful tips, announce special promotions, and more.
4. Voice Search
If you have not done so already, take this opportunity to optimise your website for voice search. If you believe you have a site that is well suited to voice search, try it out using your device. If you do not like your results, here are a few ways to help you optimise your voice search:
Make sure your website is mobile-friendly. With an estimated half of all searches originating on a mobile device, your site's mobile abilities go hand in hand with your voice capabilities.
Make your content easy to understand. This is often said as 'write for people not for search engines.' Your content must reflect how your clientele search. Lots of keywords stuffed in your website unnaturally will not give you an edge.
Build a useful FAQs page (or section within various pages). Asking and answering relevant questions makes it easier for Google to find the information requested by the searchers. Remember to make this somewhat conversational. People are more inclined to ask, 'what restaurant near me delivers Italian food?' as opposed to saying, 'Italian cuisine.'
5. Check Your Keywords
Examine your keyword effectiveness by doing some solid keyword research. Some business owners immediately zone-out at the words 'keyword research' but this is a helpful way to gather information. There are a few specific reasons that keyword research is vital to your SEO:
It will help you outline your website's hierarchy (i.e. your navigational structure)
It's a smart way to focus your link building and outreach efforts
You can generate a content calendar with blog post topic ideas based on seasons, trends and events
You get a unique look at your target customers. You can see what people search for and the different semantics used by searchers. This can help you write better content to answer your customer's queries at a particular stage of the buying process.
Tip: Use Ubersuggest, a free keyword research tool, to generate additional keyword ideas. It's easy to use and you can generate 100s of keywords in a matter of minutes.
Need more keyword ideas? Consider trying these creative methods:
Forums – Online forums devoted to goods you sell can offer numerous variations of keywords
Reddit – People interested in topics related to your business will use many variations of potent keywords during discussions
Wikipedia – Articles on a variety of topics related to the products you sell can offer multiple keyword variations
You can take the topics and keywords discovered in these searches one step further by entering them into Google's search box and see what Google suggests.
If Google is telling you words commonly associated with your product, there is a strong chance their directive is spot on for you. YouTube search offers you similar information with their suggested search option.
6. Perfect the User Experience
In the ultra-competitive world of e-commerce, your webpage must give your user a pleasant and unencumbered visit. There are several key elements that you should pay close attention to when engaging in this process.
Speed
A typical user on their personal computer will patiently wait for approximately two seconds for a page to load. After two seconds elapse, the abandonment rate is around 50%. The average mobile user has even less patience. Here are a few suggestions to help speed up your page:
Caching – If your site has uncached files, your site spends time downloading the files at every visit. I highly recommend using a CDN.
Optimising Images – Huge image files up the page load time. To help eliminate this time drain, Google suggests using lossy image compression
Minification – Minification removes unneeded characters from your code. This will enhance your readability and speed. Just copy your current code in to this CSS Minifier tool and it will automatically remove all unnecessary characters such as indentation, new lines, comments and spacing. After that, just copy the minified output and replace your code.
Compression – You can reduce load time by as much as 90% if you compress the size of your files
A Site Crawl
Running a site crawl can help your user experience and your SEO at the same time. A site crawl uncovers situations that can vex users (and Google). These include:
Duplicate Content – When your Ecommerce site allows users to see various product options, duplicates often occur. To avoid this be sure to use an SEO crawler to make sure you have canonical tags.
Broken Links – These can be links to external websites or internally to other pages on your ecommerce website.
Pages With Slow Load Speed – Discover pages that have a particularly slow load speed compared to your site average.
Pages With Duplicate or Missing Title Tags and Meta Descriptions – A key element of SEO, these can often be overlooked on ecommerce websites with a large number of products.
Issues With Your Sitemap – Uncover unnecessary pages that are being indexed by Google, or issues with your sitemap's structure.
Issues With Your Robots.txt File – Your robots.txt file is critical for SEO. One wrong line of code can cause your whole website to be de-indexed (ignored) by Google.
Missing or Multiple H1 Headings – Every page should have only one H1 heading.
Broken Images – If images have been moved or deleted, they will no longer be displayed on your website.
And many more
Tip: Use SEMrush to run a comprehensive ecommerce SEO audit in just a few minutes.
Security
Making sure that your website is secure is crucial for successful Ecommerce SEO. All of your pages need to be HTTPS secure. Not only does Google give a slight boost in the SEO rankings to these sites, but they also call out non-HTTPS sites as not safe. This immediately throws red flags out for any potential customers.
Backlinks
I cannot overstate this enough. Backlinks are critical for your SEO success.
Not only do you need 100s of backlinks for your website; you need quality backlinks that are related to your niche. An excellent way to find backlinks is to check out who is linking to your competitors' site. To do this, I recommend heading over to SEMrush and entering a competitor's domain.
Once you've identified a list of websites that are linking to your competitors, send an email to these sites explaining you have similar products and highlighting features that make your website superior. Suggest they link to your site if they like what they see.
7. Make Your On-Page SEO User-Friendly
Your website's on-page SEO is made up of the parts seen on the front-end of your website. This is an integral part of the user experience and your site's ecommerce SEO results.
Here are six best practices to help build your e-commerce empire using optimal on-page SEO.
URLs Matter
You might not think of your site's URLs as a vital part of your on-page SEO. However, the URL helps various search engines locate your website and assist in spotting themes and logically grouping things that go together for simplified access.
Optimise Product Pages
When you offer visitors to your site clearly organised content that is easy to navigate, several positive outcomes occur:
Decrease in bounce
Greater click-through rates
Increased time spent on your site
Increased sales and conversions
What's the best way to do this?
Use Individual Title Tags and Meta Descriptions – These should contain relevant keywords and encourage a potential customer to click on your organic result on Google. I recommend using roughly 60 characters for your title tag, and 130-150 characters for your meta descriptions.
Write Unique, Engaging Product Descriptions – Focus on the product's main selling points, benefits and uses.
Optimised Images – Ensure that images used on an individal product page are named correctly, use proper alt text, formatted to the correct size and are related to that product.
Add Blog Posts
One reason for this is that Google loves content that adds value to a website. A blog will allow you to offer useful or interesting information to your customers.
For example, if you sell high-end cookware, add blog posts about proper care or recipes tailored to your products. In addition to adding value for visitors to your website, blog posts give you additional chances to use organic keywords and helps improve your rankings.
Allow Customer Comments or Reviews
Adding room for customer reviews and comments helps your website in a few ways:
Google looks at reviews as relevant and meaningful information.
User generated content is a great way to avoid thin content and increase the number of keywords on a particular page.
If your site features some glowing comments regarding customer care or excellent products, customers feel more confident in making a purchase from your company. This social proof can dramatically increase sales and conversions.
Expand Your Reach By Going Social
You are not going to sell much sand on a beach. Likewise, you are not going to move your goods or services unless you meet your clientele where they spend their time.
With a few exceptions, you are likely going to find that your customers and potential customers will use some form of social media. Many popular social media platforms have avenues in place for a business to promote itself.
There are many ways to get your website noticed on social media. These include:
Instagram an image of your product along with a link to your site. Short videos work well in this situation too.
Create a YouTube channel and make short and informative videos that link back to your website.
Make a Facebook or Twitter account for your business and reach out to customers through your account.
An aside about social media for your business, be sure that someone, be it you or a designated representative of your company is in charge of answering questions, interacting with potential or current customers, responding to comments, and posting fresh content on a regular basis.
You do not want to drop the ball on this opportunity. Responsiveness shows customers you are dependable and interested in their thoughts. Failing to reach back when a client or potential client reaches out to you can cloud your appearance on social media. Above all, never ever engage in an argument with someone who posts on your page.
Other Ways to Expand Your Reach
In today's hyper-technical world, there is no shortage of ways to get your customers' attention. Here are a few methods that have a winning track record:
Paid press releases
An email newsletter
Guest posting on relevant blogs
An aside about social media for your business, be sure that someone, be it you or a designated representative of your company is in charge of answering questions, interacting with potential or current customers, responding to comments, and posting fresh content on a regular basis.
Doing this shows customers you are dependable and interested in their thoughts. Failing to reach back when a client or potential client reaches out to you can cloud your appearance on social media.
Tools of the Trade
While the information compiled about improving your SEO and boosting your Ecommerce may seem quite large, rest assured there are many online tools available to help you with these critical tasks.
Help from Google
As the top search engine in the world, it is not surprising that Google has numerous ways of offering support to businesses looking to improve their lot.
Google Keyword Planner – The Google Keyword Planner offers users assistance finding keywords to help their ranking. The user-friendly planner is particularly good at finding long-tail keywords.
Google Analytics – Users of Google Analytics have a variety of tools available to assist in developing strategies, tracking successful strategy, and exposing less-than-successful ideas. You can leverage the information you get from Google's machine learning and adjust your SEO plans accordingly.
Google Console – One helpful way to make sure your website is appropriately indexed as well as void of any crawling errors is using Google Console. This free tool helps you to be sure your website is visible.
Other Useful Tools
There are a number of tools designed to optimise your SEO and assist you with various necessary steps you must take to optimise.
Answer the Public – Using Answer the Public can help you discover topics for blog posts, find longtail keywords, and get fresh ideas for keywords
Yoast – A plugin for Word Press sites, Yoast is useful for those who are not working with Word Press as well. They are a treasure trove of information regarding SEO best practices and resources
SEMRush, MOZ, and Ahrefs – These sites can all give you incredible SEO insights. Each website is a favourite of someone, so experimenting with each may be the key to deciding which works best for you
The building, maintaining, and improving your website's SEO is by no means a small task. Additionally, SEO is incredibly important to the success of your business. Many companies bring on SEO experts to help create and maintain an optimised website that consistently grows.