Network Marketing / MLM
When you hear the phrase 'network marketing' what image comes to mind? If you are like many people, you picture a pretty homemaker gathering a group of friends and neighbours together to sell cleaning products, makeup, or plastic storage containers. Technically, that is an example of network marketing, but it is so much more. In this age of unprecedented digital marketing expansion, a savvy person with some solid understanding of business and a drive to succeed can rewrite their whole future based on network marketing success.
What Is Network Marketing?
Network marketing is an excellent way to take your skills, knowledge, and contacts and build a home-based business using tools provided to you by a parent company. It is likely that you have heard it called multi-level-marketing or MLM.
Why Does MLM Work?
Multi-level-marketing works because every member of the company has an equal opportunity to succeed while offering their contacts a high-quality product. The business offers numerous benefits to those involved.
Is This Ethical and Legal?
Network marketing is both legal and ethical. If you are concerned about schemes that are neither, there is an easy way to differentiate. Network marketing focuses on product sales to build the business. The scams (which try to emulate legitimate MLM) focus on the recruitment of more people and have little if anything to sell. Success in network marketing is very attainable. Additionally, it is one of the easiest ways to begin a home-based business, especially considering the massive and sustained growth of digital marketing.
Network marketing, often known as multi-level marketing (MLM), direct marketing, and community commerce is a growing business model in Australia. The network marketing landscape is blooming with fresh faces. From 2017 to 2018 the numbers of those working in direct marketing grew from 500,000 to 576,400 in 12 months. Additionally, those in network marketing grossed […]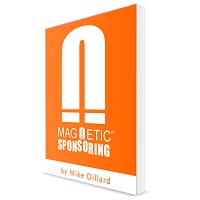 July 2019 update: Change is one of the most consistent things in life, as well as in business. In 2019, there were numerous changes in the multi-level marketing arena.