29 Must-Read Network Marketing/MLM Books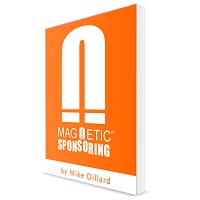 July 2019 update: Change is one of the most consistent things in life, as well as in business. In 2019, there were numerous changes in the multi-level marketing arena. To give my readers as many helpful options as possible, I tweaked this list; adding selections to impart informative facts, techniques, and viewpoints.
Here are 29 of my favourite books on the topics of network marketing and becoming a successful entrepreneur. I am certain you will find the perfect selection to inspire, inform, and transform your business.
MLM/Network Marketing Books
I strongly believe that with the right mindset and work ethic, anyone can build and maintain a thriving network marketing/MLM business. However, as I've worked to develop my own network marketing career, I've come across a number of network marketing books and entrepreneurial books that have inspired or guided me on the path to success.
Some of these books are specific to the network marketing and MLM industry, while others deal more broadly with entrepreneurship or self-improvement. They are all valuable to any aspiring business leader or home-based entrepreneur. All of the books on this page can be purchased securely and quickly through Amazon.
You can also read more about my network marketing journey in my free eBook: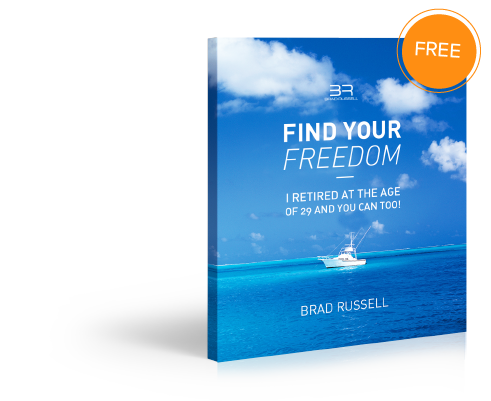 LIMITED TIME OFFER:
DOWNLOAD MY BOOK
Get my free eBook: How to Succeed in Network Marketing
See how I retired from the 9-5 at just 29.
1. A Story About, "I Will Never Do Network Marketing" by Joe Occhiogrosso
I believe this book is an excellent place for network marketers to find inspiration and fresh ideas. It is also an easy to follow account of how multi-level marketing is viable as a business option. Those new to the field as well as highly experienced businesspersons will gain helpful insights from former MLM dissenter; Joe Occhiogrosso explains how to understand and succeed in network marketing. Regardless of how much experience you have in MLM, you will find information in Joe Occhiogrosso's book that is helpful and relevant.
2. Building an Empire: The Most Complete Blueprint to Building a Massive Network Marketing Business by Brian Carruthers
This book is a real game changer and potential life-changer. Carruthers lays out what is necessary to really succeed in the world of network marketing. He also pulls no punches. This book is not for the fragile or thinned skinned. However, put emotions aside, and you will find a treasure trove of information as well as helpful analysis and even role-playing. Labelling it a complete blueprint is absolutely accurate.
3. The Two-Minute Story for Network Marketing: Create the Big-Picture Story That Sticks! By Tom "Big Al" Schreiter and Keith Schreiter
The Schreiters go beyond a simple formula for the two-minute story and bring out why each part of your story is critical. Having a solid grasp of the meaning behind what you say gives a boost of confidence that shines through. A quick read, this book is jam-packed with instantly useful points to raise your MLM to the next level.
4. Network Marketing/MLM The LITTLE Training Book For BIG Success By Trevor Angel
Do not let this book's size deceive you. Trevor Angel concisely shares methods of building your network marketing team. The larger your MLM becomes, the less contact you have down the line. By building and training your people in a consistent and repeatable way, you set everyone up for success.
5. Pre-Closing for Network Marketing: "Yes" Decisions before the Presentation By: Tom "Big Al" Schreiter and Keith Schreiter
If a focused and streamlined approach appeals to you, learning to master pre-closing is something that can be a real game-changer. People pre-close on a regular basis, often without being aware of the fact. For example, you choose to watch a television show, tune in, and then you discover that you enjoy the show; it is a simple pre-closing. Learning how to pre-close in your MLM business will become second nature for you and your team.
6. Get Over Your Damn Self: The No-BS Blueprint to Building a Life-Changing Business By: Romi Neustadt
Blueprint is one term for this book from Neustadt. Skillfully drawn treasure map is also accurate. Using a witty yet effective style, she helps readers learn how to overcome negative patterns that hinder success. Additionally, Neustadt presents the network marketing business in an honest, no-nonsense way. This book is informative and entertaining and a handy reference guide for when you need a shot of motivation or an information refresher.
7. Rock Your Network Marketing Business: How to Become a Network Marketing Rock Star By: Sarah Robbins
Sarah Robbins uses a conversational style to create an exceptionally useful book that guides readers in a professional and personal journey to growth and success. Teaching skills to help readers move beyond stiff salesy speech to infectiously enthusiastic and enjoyable conversation. Robbins also shares goal setting and realistic ideas to reach out to people without sounding scripted.
8. Freakishly Effective Leadership for Network Marketers: How to Reduce Frustration, Drive Massive Duplication and Become a Leader Worth Following By: Ray Higdon
Ray Higdon's book really cuts to the core of MLM leadership. His unique outlook shines a new light on tried and true strategies while introducing his ideas on how to be the best Network Marketing Leader possible. If you are in a leadership role or if you would like to be a leader within your MLM company, you simply need this book.
9. Go for No! For Network Marketing By: Richard Fenton and Andrea Waltz
Because of the masterful collaboration, Go for No! For Network Marketing is not a book you should read once. It is a fount of information that smart readers will turn to as a daily reference volume. The authors skillfully explain how your mindset controls your success and the ways you can guide yourself to the proper way of thinking. This is an excellent guide for everyone on your team.
10. Win the Room: How to become a 'go to' person to achieve network marketing success, using simple principles from business networking By: Wes Linden and Stefan Thomas
Linden and Thomas are insightful and savvy while explaining the importance of remembering you are connecting with human beings not simply fishing for new prospects. By applying traditional business networking skills to your MLM success is within your grasp. This book will change how you view the people you contact daily by sharing insight into different personalities and ways to build connections.
11. The Five Levels of Formality By: Danny Rich and Paul Robinson
Nothing will kill the excitement of a new member of an MLM marketing quite as quickly as a few stern no's. The Five Levels of Formality gives you a unique look at interpersonal relationships and how to know what approach will grant you access to a person at that you may not easily connect with under normal circumstances. By defining these encounters, you will confidently and naturally speak to others about your network marketing.
12. Magnetic Sponsoring – Mike Dillard
This network marketing book is a must-have for network marketers who worry about finding new leads for their MLM business. Rather than supplying overused techniques for lead generation, Mike Dillard offers practical advice on how to change your mindset and presentation to magnetically draw people to you and your business. Since starting his network marketing career in 2006, Dillard has earned over 50 million dollars between his successful financial education programs and entrepreneurial ventures.
13. Go Pro – Eric Worre
Eric Worre's network marketing book was the guide most often recommended to me by other MLM professionals, and with good reason. His seven-step guide to building a successful network marketing business helped inform many of the decision that I made in my first three months of building my Isagenix business. Go Pro will give you everything you need to transition from an amateur businessperson to a professional network marketer.
14. The Four Year Career – Richard Bliss Brooke
Like Eric Worre's Go Pro, The Four Year Career is an essential MLM book, penned by industry superstar Richard Bliss Brooke. The author focuses not only on the necessary steps for building a multi level marketing business, but also on the missteps to avoid and untrue myths that could sidetrack your success. His MLM book ends with a series of "true stories" highlighting some of the greatest entrepreneurs in the MLM industry.
15. Raising a Giant – Bob Crisp
Bob Crisp's series of books on network marketing is a must-have for any new entrepreneur's bookshelf, but this one in particular should be sought out and read as soon as possible. Raising a Giant is filled with lesson after lesson on how to build a successful team, maintain a positive attitude, and use a focused business mindset to work towards substantial profits. With decades of experience, Crisp also includes lots of entertaining stories from his fascinating career. I was amazed at how quickly the time passed while reading his multi level marketing book!
16. The Four Color Personalities For MLM – Tom "Big Al" Schreiter
Anyone interested in growing a network marketing or direct selling business must understand how to effectively communicate to various prospects. In this book, "Big Al" explores the four different personality types, and how to most effectively communicate with each one. Tom "Big Al" Schreiter has over 40 years' experience in network marketing and MLM, building several multiple seven-figure businesses. He has written multiple books that set the stage for network marketers of all experience levels to reach the next level. This particular one is one of the most famous network marketing books of all time!
17. How To Get Instant Trust, Belief, Influence and Rapport! – Tom "Big Al" Schreiter
Have you heard that you cannot say the wrong thing to the right person? That just does not make sense, and "Big Al" uses this book to help you build your skill set in saying the right things to the right people. Learn what words and phrases will turn off a pre-sold prospect, and what will help increase your response for everyone you approach.
18. Be A Network Marketing Superstar – Mary Christensen
If you want more than a network marketing hobby than truly you want to perform like a superstar. This network marketing book goes from the very start of the network marketing idea through what every network marketer needs to know and understand about the work and themselves to be successful. Mary Christensen is a direct selling expert, sponsoring over 1,000 people in her first year in network marketing. Since then, she has moved on to write multiple books and is a highly sought after speaker for network marketing training and events.
19. Top Earner MLM Recruiting Secrets – Ray & Jessica Higdon
Network Marketers who want to learn from those currently achieve success must read network marketing books such as this one by Ray and Jessica Higdon. A young couple who have already built multiple seven-figure business, they are passionate about helping entrepreneurs find success in network marketing. In this book, they explain the details of what you need to know to find new prospects, close deals successfully, and how to structure a daily routine to achieve the consistency needed to earn success.
20. 25 to Life: Jailbreak Your 9-5 & Escape To Financial Freedom – Adam Green
Why should people spend 25 years to life working a sentence behind a desk, in a cubicle, or in the trenches? That is exactly what most people do. When you are prospecting someone who questions the networking marketing model, this is an easy read to give them to help them overcome that objection. Adam Green is one of the top earners in his networking marketing company, achieving the top level by the age of 25.
21. Guerrilla Multilevel Marketing: 100 Free And Low-Cost Ways To Get More Network Marketing Leads – Jay Levinson
Growing a network marketing business can be challenging, especially when it comes to reaching beyond your warm market of previous acquaintances. In this incredible network marketing book, Jay Levinson lays out a multitude of options for how to reach new people and turn them into leads for your business. Jay Levinson partnered with network marketing experts James Dillehay and Marcella Conn Harting, both of whom are seven figure earners in their primary business, to bring you the best advice for growing your business and achieving your dreams of financial and time freedom.
Entrepreneurial & Self Development Books
22. Awaken the Giant Within – Tony Robbins
Here's another classic from the world of motivation and self-improvement. Tony Robbins is a giant amongst motivational speakers, and his actionable tips in Awaken the Giant Within can help you to achieve similar success in your chosen entrepreneurial field. My favourite part of this book is "The Seven Days to Shape Your Life" – if you're willing to take just one week to follow the dictates of this book, you'll be better off in every imaginable aspect.
23. Think and Grow Rich – Napoleon Hill
Written almost 80 years ago, Napoleon Hill's classic motivational book is based off his years of research and interviews with legendary entrepreneurs like Henry Ford, Andrew Carnegie, and John D. Rockefeller. The main content of this book is Hill's collection of "Thirteen Steps to Riches," with themes like "Imagination," "Organized Planning," and "Persistence." Hill's wisdom is as applicable to today's business environment as it was in 1937.
24. The Go-Giver – Bob Burg and John D. Mann
I love this book because of how easy it is to read; Burg and Mann pack their informative advice into a fictional story chronicling a young salesman and business mentor. You'll be able to get through this book in one weekend and come away with a number of helpful tips on how to be a better salesperson and business leader. Burg and Mann encourage readers to focus on the other person in every interaction, whether that be your client, competitor, or friend. This development of empathy is key to what the authors call "stratospheric success."
25. The Effective Executive – Peter Drucker
Peter Drucker's series of books on leadership and business-building are recommended by no greater authority than the Harvard Business Review, and The Effective Executive is one of only three books supplied by Amazon CEO Jeff Bezos for a senior management retreat. The Effective Executive focuses largely on decision-making and time-management, two essential traits for any successful entrepreneur. Drucker's tips for leadership are easily applicable to the network marketing industry, where efficient use of time is critical for success.
26. Rich Dad Poor Dad – Robert Kiyosaki
I first read this book after finding it hidden away in a used bookshop. Robert Kiyosaki focuses on making your money work for you, rather than working for your money. This #1 best seller has influenced 1000s of the world's leading entrepreneurs and network marketers, and continues to be a source of inspiration for me.
27. How To Win Friends And Influence People – Dale Carnegie
Networking marketing is a relational business, and requires those who desire to be successful to learn how to have better relationships. In this powerful book, Dale Carnegie looks at what it takes to positively influence people and become the person everyone wants to be around and work with. Dale Carnegie is considered one of the pioneers of self-improvement, and wrote several best-selling books in the genre touching millions of readers around the world.
28. Oola Find Balance In An Unbalanced World – Dave Braun & Troy Amdahl
It is said that success in Network Marketing is more about growing yourself than anything else. The true measure to personal growth is finding balancing in life. Oola is a really a state of awesomeness, that focuses on growing in seven key areas in life: Fitness, Finance, Family, Field, Faith, Friends and Fun). Dr. Dave Braun has been from the top to the bottom, and is back to the top. Join both Dave and Troy through the path that will help you achieve happiness and success in your life.
29. How Successful People Think – John C Maxwell
This is another must-read from John Maxwell. If you want to change your life, you have to change the way you think, and John C. Maxwell is an expert on guiding people through both. Start thinking more like success people think and you will have more success in your life.
Buy Network Marketing Books & Self Development Books
The network marketing and self developments books above are available for purchase through Amazon by clicking on the appropriate image.
If you are serious about your MLM business, take the time to invest in yourself. Books about network marketing will take your business to the next level and ensure you succeed in this exciting industry!
Who knows? You could be become a full time network marketer like these Isagenix associates:
Interested in Learning More About Network Marketing?
Contact me via email (workwithme@bradkrussell.com.au) or on 0411 860 746. I would love to work with you!
Alternatively, I can be contacted through social media:
Latest Entrepreneurship Posts
[stm_sidebar sidebar="2593″]