How SEO Can Change Your Network Marketing Business
Network marketing, often known as multi-level marketing (MLM), direct marketing, and community commerce is a growing business model in Australia.
The network marketing landscape is blooming with fresh faces. From 2017 to 2018 the numbers of those working in direct marketing grew from 500,000 to 576,400 in 12 months. Additionally, those in network marketing grossed a total of 1.38 billion dollars during the same period. Impressive statistics.
Have you recently thought about taking the first steps on the road to financial freedom with network marketing? Perhaps, you just launched your exciting new business endeavour, or maybe you have been in network marketing for some time.
Where ever you are on the network marketing continuum, there is always more to learn and more ways to build your business, so you experience continued growth and success.
Stories about success that others achieved can often prove to be very inspirational. That is why I am open with my story of how I went from a 9 to 5 job to the #1 enroller in network marketing in Australia. I work in network marketing for Isagenix where I enjoy business success and personal satisfaction.
I am the top enroller in Isagenix Australia/New Zealand region and have personally enrolled more than 6500 people to Isagenix. Additionally, I rank in the top 0.1% of sales worldwide. I am an internationally recognised expert in direct marketing, as well as in search engine optimisation (SEO), and I put my knowledge to work helping those with little experience in these areas.
Do Network Marketing and SEO Work Together?
The short answer is yes, the two are a great fit; and here are some reasons why.
Search Engine Optimisation (SEO) and network marketing complement each other well. They share the goal of visibility for your business. As your SEO ranking rises, your views and business opportunities grow.
By crafting specific blog posts within your network marketing website, you will improve your SEO ranking. It is possible to use keywords to share specific qualities/benefits of your product. Presenting visitors to your site a collection of quality information improves Google's perception of you. This, in turn, builds your standing in search engine ranking and leads to better visibility and greater trust online.
While creating an informative place for potential customers to learn about you and your product, you can improve your search engine ranking. Consider adding an 'about us' tab and filling the space with news about your company, as well as product information and points of interest. More interesting content gives visitors to your site a reason to stay longer and buy your product or consider joining your team.
Can Network Marketing Benefit From Social Media?
Many network marketers experience excellent results by promoting their businesses on various social media platforms. Here's how to maximise your efforts:
It is crucial for you to get the approval of your network's compliance team before you launch a website and link social media. Each company has its own rules and standards marketers must follow. Take the time to be sure your efforts are going in the right direction.
Choose relevant content and freshen it frequently. One of the fastest ways to drive away visitors is to allow old content to sit on your social media page. It gives the impression that you are inactive. This is especially important when it comes to seasonal or holiday-themed content. You do not want visitors viewing Halloween graphics in the new year. The same is true for outdated advice. It is worth every moment of your time spent on relevant and fresh content and images.
This cannot be stressed enough, ENGAGE with those who visit your social media site. Pay special attention to how visitors respond to your posts. Be friendly and post comments directly to frequent visitors. After all, no one will want to join your network marketing business if you are not willing to answer a question or respond to a comment. This also includes being consistent. If you are active and engaging for a few weeks and suddenly show up sporadically, or not at all, those following you will find someone else to follow.
Building your network on social media takes time and commitment. You need to be patient and proactive while you work towards your goals. Most of us know about the proverbial "friend of a friend" who found marvellous success within weeks of launching a network marketing campaign on social media. While this sort of success is possible, it is also not likely.
Build your network of followers based on quality content. You are much more likely to have your posts shared across various social media outlets by numerous people if what you say resonates with readers and its value is apparent. This lends itself well to your SEO efforts as followers share your content with their followers.
Do I Need to Be Concerned With SEO Since I Am Part of a Larger Company?
If there is one thing I have learned in the years spent in the online marketplace, it is that Search Engine Optimisation does matter and will continue to matter for many years to come.
The numbers seen in the statistics regarding SEO are impossible to ignore. When 70-80 per cent of searchers ignore paid advertisements on search pages, and 93 per cent of online interactions start with a search engine, it is clear your business must get this right.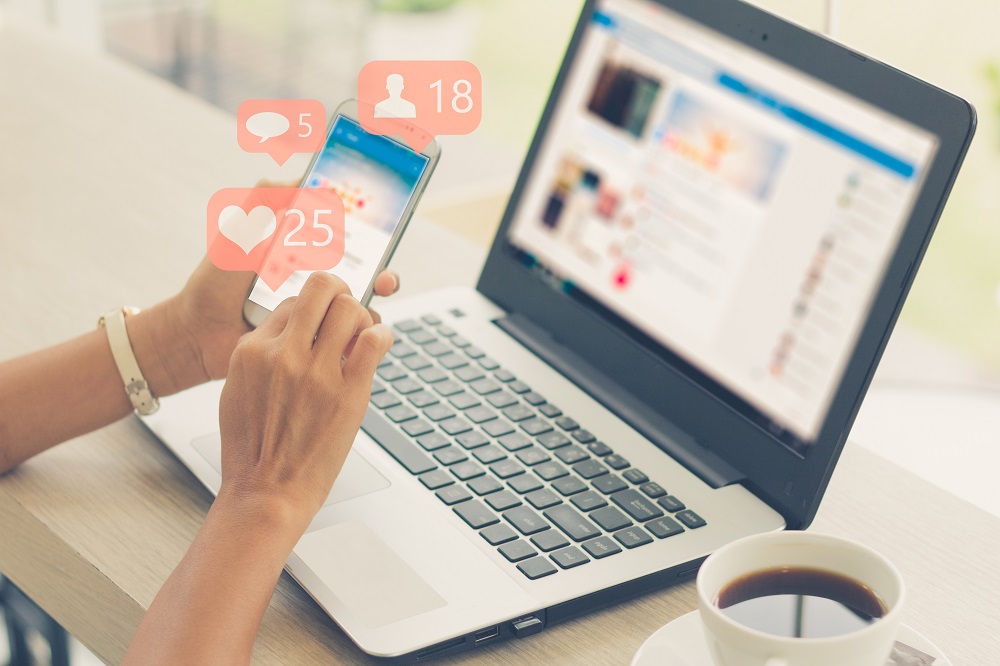 While your parent business makes its own SEO ranking, you will only experience a portion of their 'glow' from a spot at the top of the list. Be sure to:
Work to carve out a good SEO ranking for YOUR part of the network marketing business. Just as the corporate part of your company has a national or international sphere of influence, you must present yourself as a big fish in whatever size pond you occupy.
Pay attention to competitors and how they rank in SEO. There is very little room for error or complacency in the competitive SEO arena.
Remember that building your SEO rank takes time and effort. This tends to trip many marketers who lack the time or expertise to craft a great site that provides the SEO ranking they would like.
There is no shame in bringing an expert in SEO on board to help you. I have increased the site traffic and SEO ranking of numerous businesses across Australia, including my own. Reach out today and I would be happy to discuss your business' SEO strategy with you.
Success in Network Marketing is Attainable
Using SEO is one way to build your business. Remember, success comes from work and dedication and anything worth having is worth working to attain.