How to Maximise Your Christmas SEO in 2019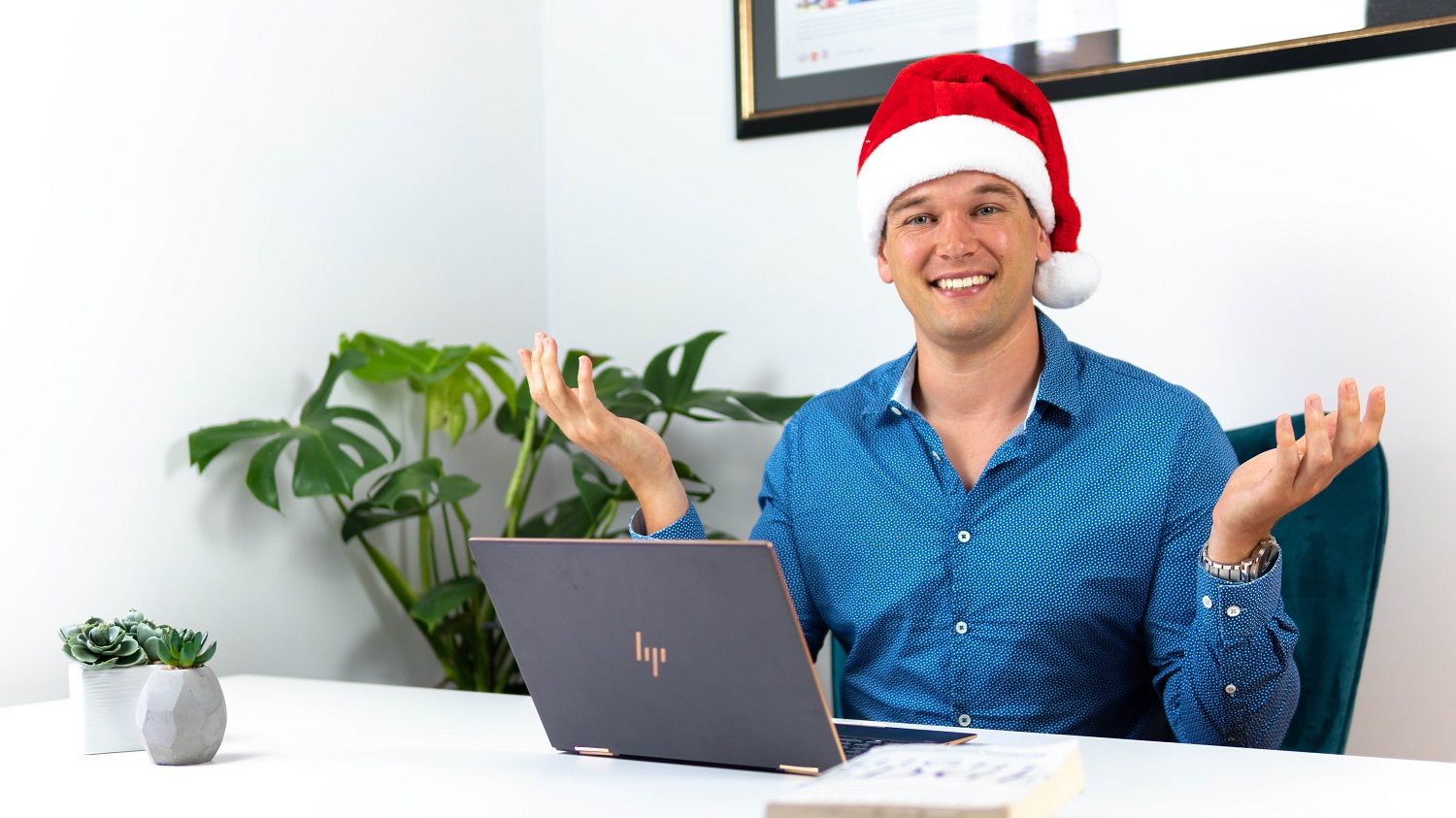 The year is drawing to a close and businesses are anticipating their fourth-quarter earnings.
Now is a good time to look at ways you can help boost your SEO rankings and website sales. A solid Christmas SEO strategy can help your business to stay out of the red and help you see plenty of green this Christmas shopping season.
What is Christmas SEO?
Your Search Engine Optimisation plan for Christmas will not be radically different from the SEO techniques used all year long. You will want to have excellent content presented in an attractive way that fits the spirit of the season. Naturally, it will need a sharp focus on the Christmas season.
If you want to maximise your Christmas SEO in 2019, check out this video from my Digital Hitmen SEO Crash Course series on YouTube:
Am I Too Late to Start My Christmas SEO?
The answer will depend on what aspects of SEO you plan to tweak.
For example:
If you are planning a new site, you are certainly too late
Significant revamping of your existing site will most likely take too much time to impact your Christmas SEO
If you hope to rank significantly higher on some search terms, your backlinks should already be in place. Building backlinks to support your SEO strategy takes time.
However, it is not too late for you to work on other aspects of Christmas SEO and still have a significant impact on your ranking and sales.
Christmas SEO Planning
Six Months Ahead of Time
Some aspects of your Christmas SEO should begin to take form about six-months ahead of the Christmas season. For some projects, you or your staff will need a block of time to be sure everything is running smoothly.
By checking off some points well ahead of time, you will have the option to focus on more immediate matters as Christmas and Boxing Day draw nearer. The begin your prep for the fourth quarter by examining the following facets of your e-commerce business.
A Content Audit
Closely examining what is working and what features of your website fall flat is an important activity that many in the virtual marketplace neglect. You need an accurate content audit for the following reasons:
Unoriginal Content – Even if your content was A grade standard when you posted it, you should avoid the trap of complacency and make sure your content is relevant and interesting.
Incorrect Information – If your content is older, check things such as addresses, prices, or other details that change over time.
Check Your Goals – If your content is not bringing you closer to the place you want to be, then you need to reevaluate what you have on your site. If your goal is to rank for Christmas gifts for pets, make sure the items are visible.
See What is Going According to Your Plan – Even though there are potential points that need your attention, hopefully, you see strategies that are working well and helping you towards your company goals. Study what qualities in successful content make an impact.
Using a spreadsheet similar to this one can be especially helpful in shedding light on what works well and what content needs updating.
Reassess Data From Past Christmas Seasons
Knowing when to stick with a strategy and when to try a new twist are points for facts not guessing. With half a year to evaluate past performance, you will have time to make adjustments where needed. Some key points include:
How customers found your sites landing pages
Performance of products
The searches driving traffic to landing pages
Landing page conversion rate
Harness the Power of Social Listening
Also called Social Monitoring, applying this will provide insights into your customers and help you improve in the following ways:
Improve customer service
See the impact of your content
Attract new customers
Improve existing products or services
Inspire new products or services
Christmas SEO Planning Special Promotions
Customers love special deals and unique promotions, especially when they are Christmas shopping. Planning clever promotions can create buzz and boost your sales.
45 Days Ahead
Once you have any major overhauls to your website complete, you can work on more immediate issues. Ideally, you have Christmas promotions in the works. This is a good time to post some of your upcoming events or special sales on your web page and social media.
7 Days Ahead
Remind your customers about your promotions via social media, banners, pop-ups and email campaigns.
The Day Before
Post reminders on social media the day before the promotion. In addition to this, I recommend you have a thorough email marketing campaign and send 2-3 emails a week to your subscriber list.
Put Tools to Good Use
There are reliable and helpful sites and tools available to help you move to the head of the pack. One such option is SEMRush.
Additionally, Google offers several helpful ways for you to tap into their vast knowledge of what is trending as well as what keywords are at the top of the heap. Two excellent ways to learn what things your potential customers are seeking are:
Use Every Touchpoint Available
With such a variety of options that can connect you with visitors to your website, you owe it to yourself to make good use of all routes to your customers. Be sure to put your company in front of people who will respond to your message. There are many helpful ways to reach customers, such as:
E-mail campaigns
Google Ads
On-site advertising
Social media including Facebook, LinkedIn, Instagram, Twitter and Pinterest
How Do I Implement Christmas SEO Plans?
Once your plans are ready, there are several different points that you should pay attention to so you can flawlessly put your plans into action.
Site Hierarchy – Be sure you have a solid plan for how you organise your site. You want everything as clear and easy to find as possible.
Gift Guides – We have all been there. Christmas is approaching, and you have no idea what to buy for one or more significant people in your life. By offering an organised gift guide to your customers, you not only highlight your merchandise, but you also can save the day with your recommendations. Your customers will appreciate the assistance.

Here's an example from Kitchen Warehouse:
Blog Posts – Not only do content-rich blog posts help your everyday SEO, but posts with helpful ideas or information that pertains to your products and the Christmas season add value and time to your customer's visit to your website.
Shopping Cart – You are aware that getting an item into your customer's cart and making a sale can be light years away from each other on a good day. However, statistics tell us that during the Christmas shopping season, shopping cart abandonment is at roughly 70 percent. It is imperative that your checkout process is as simple and streamlined as possible. Here are a few ideas to make checkout a breeze for your customers:

Minimise the number of forms and pages
Allow for guest checkout
Run A/B tests

Video – Posting videos not only grabs site visitor's attention, but it also allows them to feel connected to you, your business, and your staff. A few short videos sprinkled thoughtfully throughout your site will increase visitor's time on your site and trust in you.
Social – With so many options for social media reach, there is no reason for you should not use it to your advantage. Posting special promotions like limited-time discount codes can up your traffic. Customers also enjoy seasonal greetings posted on company sites. One important thing to remember all year long is the importance of responsiveness and engagement with your customers on social media.
Review – Monitor and respond to your website reviews frequently. Customers appreciate responsiveness all year round, but your special effort will stand out at the busiest time of the retail year.
Technical Aspects of Christmas SEO
During such a busy time of year, it is important that all of the technical aspects of your web page work flawlessly. Pay special attention to the following elements and be sure to tweak them as needed.
Site Speed – Customers will not wait for slow websites. Most customers spend about a minute or less on a site. Make sure the desktop and mobile versions of your site load and runs quickly. On average, a two-second load time is considered optimal. I recommend using Google's PageSpeed Insights tool.
Redirects – Just as customers have no patience for slow loading, they also do not want to land on a page that goes nowhere. Make sure if you need to delete a page, you redirect the customer.
Structured Data – Using structured data is not an SEO tact; it is a valuable way for your customers to interface effectively with your website. When you have rich snippets on your page that provide detailed information, you also have an edge on the competition.

Which of these results on Google stands out more?
Internal and External Links – Using both internal and external links add value to a visitor's experience on your web page. Look for opportunities to link related content like blog posts within your site. Also, add external links to blogs and other sites that review your products.
What Tests Should I Run?
You will want to be certain that all aspects of your website are at their best. In addition to testing your site on desktop and mobile, use different web browsers, try out various payment methods to be sure all are acceptable. Also, remember to test:
Meta descriptions
Title tags
A/B testing for landing pages
Test with paid search
Measure Your Success for Next Year
It is hard to hear that next year's Christmas season is not far away. The work you put in now to measure the results of your Christmas SEO will save you time and put you ahead of the competition. Be sure to:
Track all of your keywords
Make note of every activity that showed positive results
Make use of Google Analytics
Watch your eCommerce tracking
Set targets for KPI
If you feel you lack the time or the staff to oversee the Christmas SEO for your website, you may want to consider getting expert help to make your Christmas shopping season brilliant.