Have you found success in network marketing but now find yourself asking, okay what's next? If so, you're not alone. Thousands of successful entrepreneurs ahead of you have asked the same question, myself included.
As of now, you're a business owner. You have Web properties, assets, and people working to make you money day in and day out. Your money should work for you too.
Sure, the banks have stabilised, but you don't want to earn a paltry 2% a year. Real estate is on the rise, but who knows when the next bubble might burst?
Plus, flipping homes or owning rental properties involves a whole lot of time, stress, and headaches. Like Robert Kiyosaki explains in "Rich Dad, Poor Dad," you need to become an investor.
Buy now from just $7.19: Rich Dad Poor Dad: What the Rich Teach Their Kids About Money That the Poor and Middle Class Do Not!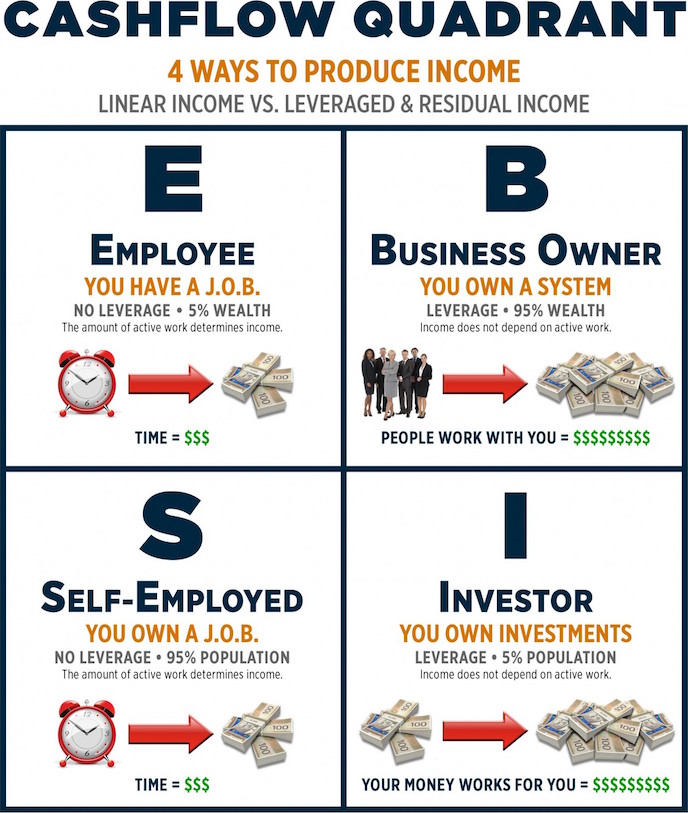 In this book, Kiyosaki discusses cash flow quadrants. While he is on record as being a huge fan and avid promoter of the network marketing business model, he explains this as being in the B Quadrant along with other business owners.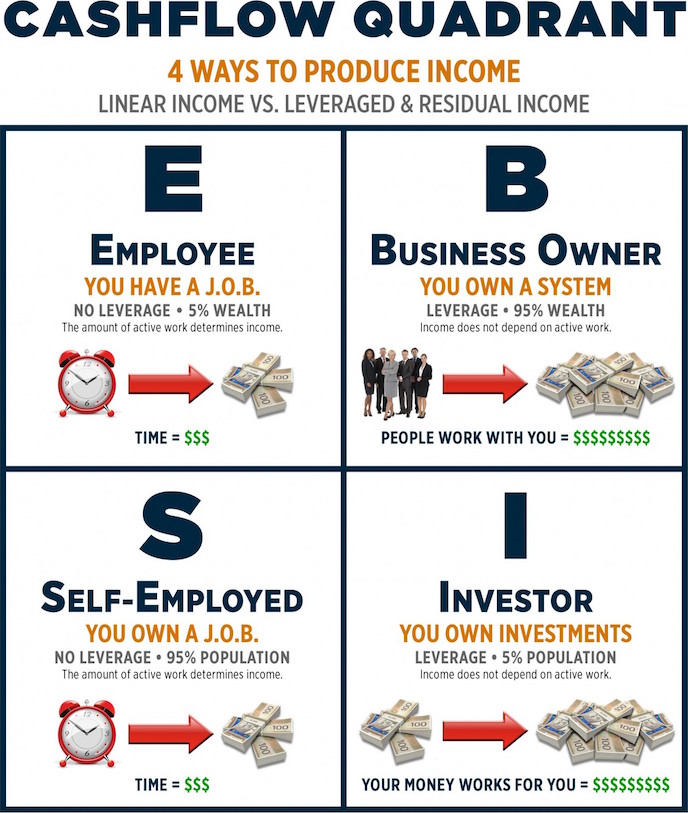 According to Kiyosaki and virtually every successful person the world has ever known, you should strive to be in the I Quadrant as an investor and make your money work for you.
Fund New Endeavours – Use Your Skills to Invest in Other Opportunities
If you're reading this, chances are you've made some money working with one or two network marketing companies and find yourself sitting on a hefty little sum of cash. If you're not the wake up at 10 and play golf all day type of person, you may lack purpose and tire of an investor's lifestyle. If you're used to working from sun up to sun down, it can be tough to flip the off switch. It's only natural.
In this case, why not use your skills and newfound money to invest in new opportunities? Whether you use your money to launch full steam into two or three new MLM companies with huge upside potential, or you create your own product or brand and watch your vision come to life, the possibilities are truly endless.
Better yet, keep expanding your branding and advertising budget with your current network marketing company to make mincemeat of the leaderboard week in and week out. The top network marketers in the world make seven figures per month. If you're not there yet, there is room for improvement. It's that simple.
While taking this path may require more work, it will likely prove the most rewarding. However, money breeds opportunity, so there is sure to be a world of possibilities at your doorstep.
Bottom Line
Are you dreaming of an early retirement in the sunbaked hills of Tuscany or an oceanfront home on Saint Lucia? Perhaps you want to enjoy time with your kids and send them to the best universities? Whatever your financial goals, you need to make your money work for you in order to achieve them and truly reach success.
(Personally, I'd love a house on the beach like the one below)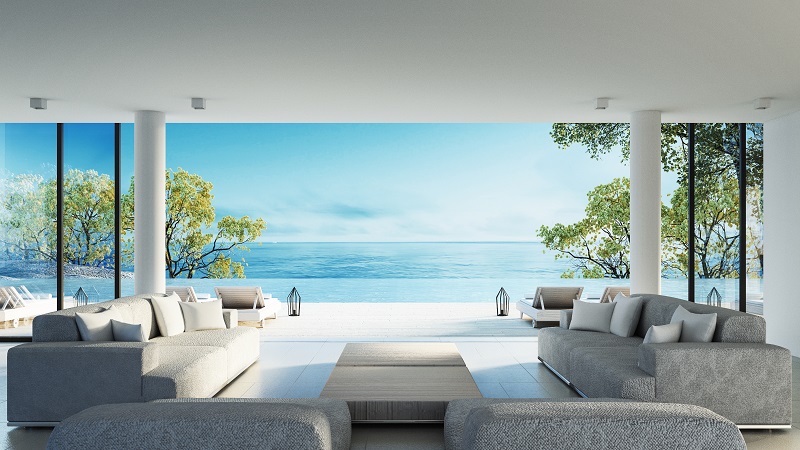 Lucky for you, there are several ways to do exactly that. The tough part is deciding which way works for you and your lifestyle needs.
Perhaps you want to invest in yourself and your network marketing business? Whatever route you take, the key is making your money work for you.
If you keep putting your money in the bank instead of investing it, you'll never be able to have any more than you can save. When you invest your money instead, you're able to use the money to generate more money and earn even more interest.
Regardless of where you want to be, investing is essential in getting there. As the saying goes, "Money isn't everything, but happiness alone can't keep out the rain."
Here's to success!