Website Ailing from the Medic Update? Here's the Cure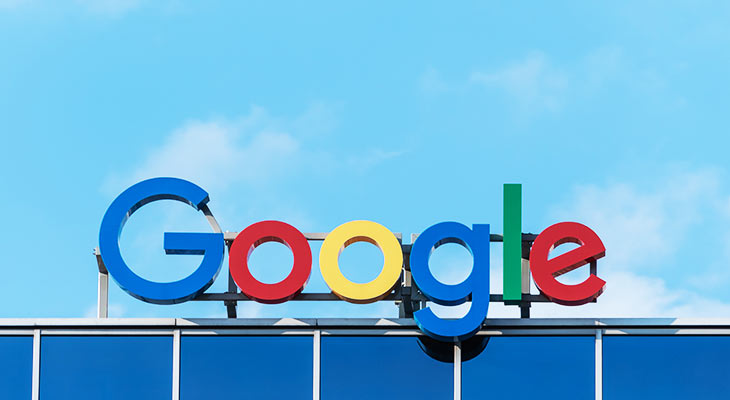 All corners of the Internet experienced some symptoms from Google's massive Medic Update. If you have noticed only minor changes in your search rankings, you are one of a fortunate few. However, if you're reading this post you are most likely someone struggling to come back from the changes.
To effectively move forward, post-Medic-Update, you need to understand some key information such as:
What is the Medic Update?
Sites impacted by the update
Strategies to repair your site
Ways you can improve your SEO in the future
WHAT IS GOOGLE'S MEDIC UPDATE?
We are seeing a great deal of buzz and emotion surrounding the Google Medic Update. To better understand Medic, take a step back and have an objective look at it.
WHEN DID THE UPDATE BEGIN?
On August 1st, 2018, Google initiated a large update to its algorithm. During the course of a week, these internal changes began to surface as changes to multitudes of websites' search engine rankings. The impact of the algorithm changes crested between August first and second.
WHAT DOES GOOGLE SAY REGARDING THE UPDATE?
While Google will not confirm or deny that their focus of the update is medical and health websites, it is apparent that this sector, as well as the Your Money Your Life (YMYL) sites, are taking huge hits in traffic.
In an official statement, Google Search Liaison (@searchliaison on Twitter) sent out a two-sentence tweet on August 1st confirming the update, calling it a "broad core algorithm update." Google also mentioned the routine nature of such activities (according to the company several times a year.) Then they advised all concerned parties to look for guidance from a recent update. The August tweet linked to a previous tweet from 2018.
The earlier tweet, sent in March, explains that Google makes small-scale changes daily, but gives precious little insight into their broad core algorithm update. Subsequent tweets from Google's Public Search Liaison, Danny Sullivan on the topic focused on not fixing something not broken, waiting out some of the changes, and focusing on adding valuable content and great experiences to websites now experiencing losses in traffic.
To those trained in observing these sorts of changes, it appears as if Google's update skewed search results to favour sites with more presumed power and a larger domain authority over smaller, but not inferior websites.
WHO IS IMPACTED BY THE GOOGLE MEDIC UPDATE?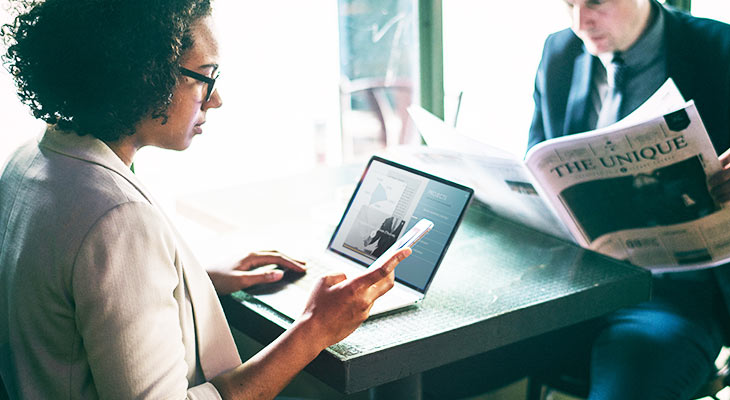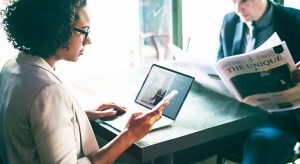 It is important to note that Google denies any sector targeting in this recent update. Danny Sullivan, Google Search Liaison, refers to the Medic Update as a worldwide renovation impacting all languages and countries. Additionally, the search giant will not speak on the scope of impacts on search results.
However, a pattern of impact exists.
WHAT TYPES OF WEBSITES ARE TARGETS OF THE UPDATE?
Experts from around the globe compiled research to pinpoint which sectors had the worst fallout from Medic.
Top 5 Hardest Hit Segments:
Health (including medical, fitness, and healthy lifestyle)
E-Commerce
Business
Finance
Technology
Months later, the results of the Medic update continue to roll in, but estimates claim the health sector sustained between 40-50% of the site traffic losses seen from the update.
Other Impacted Segments:
In addition to the top five areas, the YMYL niche received some hard hits from the Medic update. Google defines YMYL (Your Money Your Life) as pages that focus on life events, money, or both. While Google tends to demand expert writers for this section, it appears extra scrutiny is a part of the future for YMYL. This is especially true for sites where incorrect or ineffective information can bring physical or financial harm to readers.
The gaming and entertainment section, particularly sites involving the exchange of money, is another area in the crosshairs of Google's Medic update.
HOW ARE WEBSITES REPAIRED?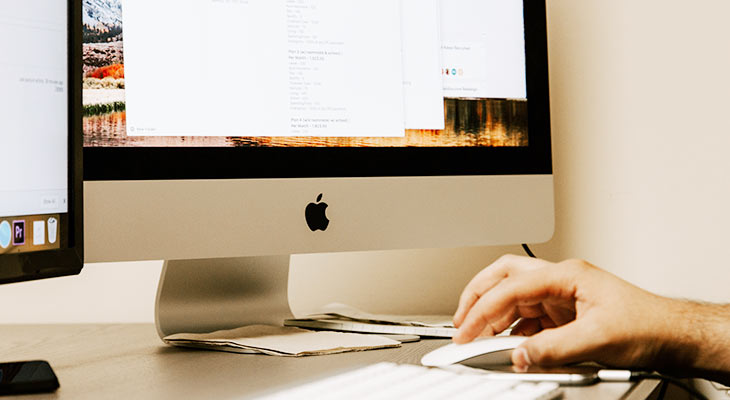 In a frustrating and decidedly not-helpful statement, Google cautions that websites are not broken so do not attempt to fix your sites with plummeting traffic.
They advocate patience and improvements to sites; both options are easier said than done, especially for those watching revenue fall along with visits.
However, do not despair. Although Google offers no specifics as to a way to climb back to the top of the search results page, there are some concrete suggestions based on post-Medic patterns of what sites are on top and what these sites have in common. These tips can help your page rebound from the Medic update.
TIPS TO HELP YOUR WEBSITE BOUNCE BACK POST-MEDIC
Based on what we know to be true about Google, and the information observers and experts put together, there are some ways to help your site heal from Medic's hits. Some helpful information exists in Google's updated Search Quality Rater's Guidelines pdf, published on the SEMPost.
Focus your energies on Google's acronym E.A.T. Thes letters stand for expertise, authoritativeness, and trust. In the Medic update era, the quality of your content creators matters nearly as much as the quality of your content. Having a trustworthy authority with expert credentials creating your content will help you boost your ranking. Credibility now shares the crown with content as both are kings of SEO. The focus on verifiable authority necessitates a rigorous assessment of those who offer guest postings to your site.
Do not stop with employing expert content creators, show their skills to the world. The "About the Author" page carries a good amount of weight in this new era. A few sharply crafted paragraphs highlighting an author's skills, experience, and professional credentials will bump you up the search page. If you employ a staff of writers, be sure that each member of your writing team has a carefully crafted bio included on your website. Bear in mind that this area needs a fair amount of oversite and updating. It is important for this information to be as current and as relevant as possible.
Highlight your site and your skills. In addition to providing the credentials of your content creators, be sure to create a page focusing on your website, your product or service, and any credentials or awards you or your business possess.
Seek out the positive press. While the best ways to get the kind of attention that validates you and your website may vary, do not sleep on this advice. A few ways to gain this positive buzz include asking for positive reviews, charitably sharing your skills or products, and applying for accolades in your area of expertise.
Avoid any generalising terminology on your website. Google wants your descriptions to be crystal clear, so visitors to your site will find what they seek. Additionally, set yourself up for success with keywords that will mesh with a visitor's need for information or desire to purchase. By matching the intent of your customers, you will move up the search rankings page.
WHAT ARE THE BEST WAYS TO IMPROVE SEO IN THE FUTURE?
The worst thing you can do the post-Medic update is nothing. While it is true that you can and should take the aforementioned advice to help raise your place on the search page, you need to look down the road and prepare for changes, so you are not left behind.
Here are a few ideas that will move your website upward on the search engine page:
TAP INTO TRENDS THAT WE ALREADY SEE COMING
There is no denying voice search is an unstoppable force that changes search as we know it. The statistics confirm that voice search popularity will only grow during the coming years. This fact created turbulence for many before the Medic update. The field is narrow and much less forgiving than SEO in the past. The typical voice search will not respond with five or more sites as answers to a question. At best, you can hope for three, although two is a much more likely quantity.
BUILD YOUR BRAND
Make sure that your brand is poised to grab attention. However, in the quest for attention do not skimp on quality. As one of the tenants of the Google update, websites need to display credibility and expertise. Always present your brand as a source for expertise or products that are difficult to find.
SUSTAIN THE TECHNICAL RELIABILITY OF YOUR SITE
This tip generally refers to what could be considered regular site maintenance. Remove broken links, improve speed, and make sure you present your site's information with logic and continuity.
AIM FOR CONSISTENCY
When Google crawls your site, consistent and relevant content are two things they are interested in finding. This means you need to take the time to weed out content that could be slightly important or on topic. Additionally, index your site's pages making sure that they contain unique information. If Google spots pointless content or worse incorrect content, you can be sure your site will feel the ramifications.
SEEK OUT RELIABLE EXPERTS WHO CAN HELP
There is a reason SEO and digital marketing authorities are indispensable, making sense of the algorithms, trends, and ways to gain traction is often overwhelming. It is also extremely time-consuming if you are not familiar with the details of how to optimise.
It is possible that prior to the Google Medic update, you were satisfied with your place on the SERPs. However, post-Medic there is a good chance that you are frustrated and floundering. Bringing on an expert in SEO and digital marketing will free your time so you can focus on other areas of your business while giving you a fighting chance to move back on top of the search page.
That's where I come in. Contact me today and I'll help you recover from a drop in traffic due to Google's Medic algorithm update.