Debunking a Dozen SEO Myths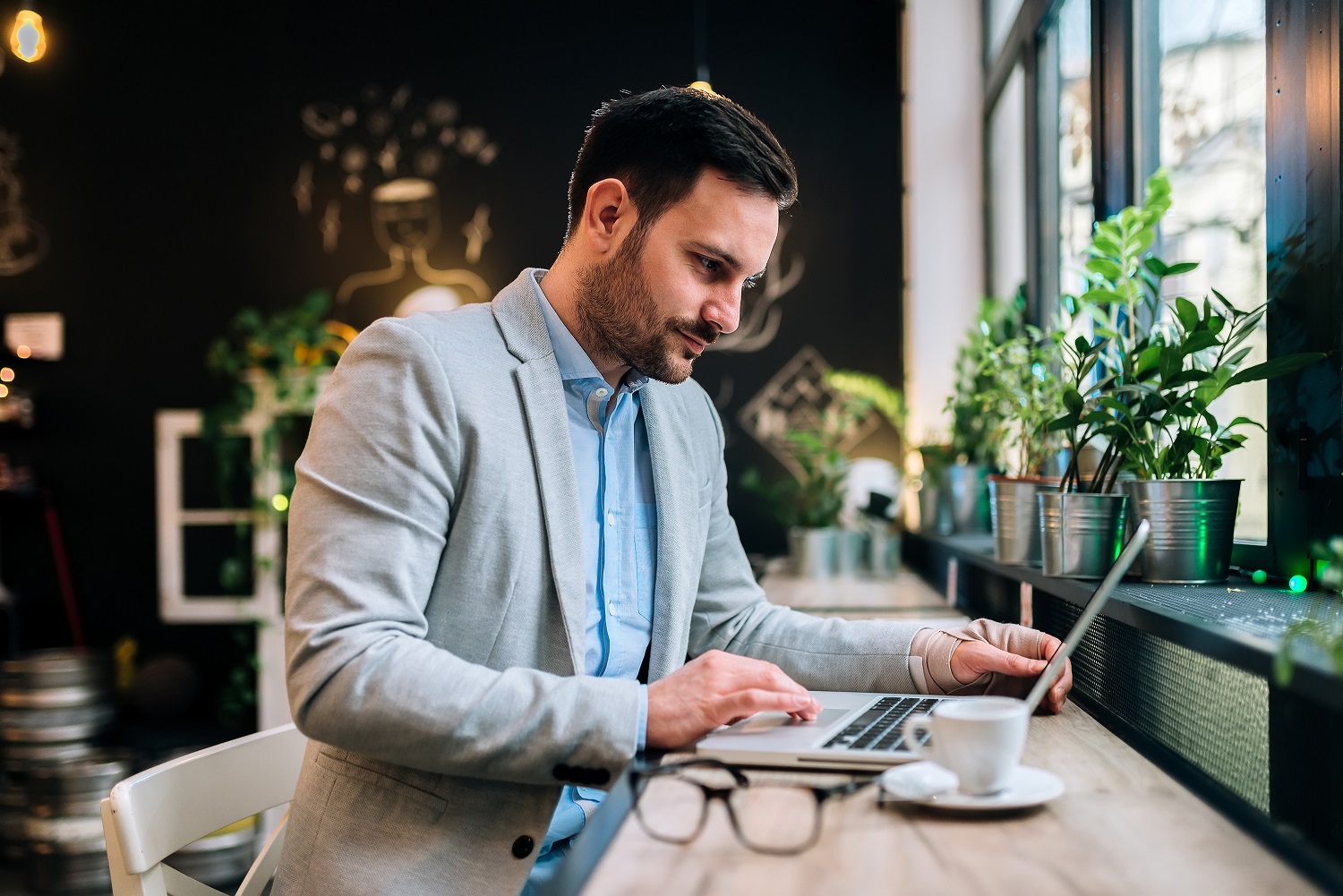 Creating and maintaining a website that possesses all of the elements necessary for a top search engine ranking is one of (if not the) most important things you can do to ensure your business' success. Staying on top in SEO is a challenge to most business owners. Updates and changes to the details which matter most are frequent, and lack of preparation will cost you.
This guide will help you weed out notions that are no longer relevant in 2019, and allow you to focus on the most important areas of your SEO.
Myth #1 – Focus on a Large Number Of Links, Not on Content
Prior to 2012-2014, building a sizable collection of links was a fantastic way to bump up your SEO ranking. Since then Google's various updates have changed the perception of links. A jumble of links will no longer help your ranking. Now, it is crucial to have diverse and relevant links to solid content instead of many links that serve little or no purpose.
Do not dismiss the importance of links; just create better ones. Quality links are still one of the top three ranking factors for SEO.
Be sure someone with a strong understanding of your business builds your links. But keep in mind your content is still critical to your search ranking. If you have room in your budget, it is a mistake bringing on someone to build links that has little understanding of your business. This move will likely result in adding many links that are not the quality you need.
Instead, consider hiring a content writer. You will receive a variety of valuable pieces that can fit into many areas of your site. Also, you can give specific directions, so you get what you need from your writer. The quality content will also bring more natural links to you and help to continue the building process.
Myth #2 – A Secure Https Encryption Does Not Impact SEO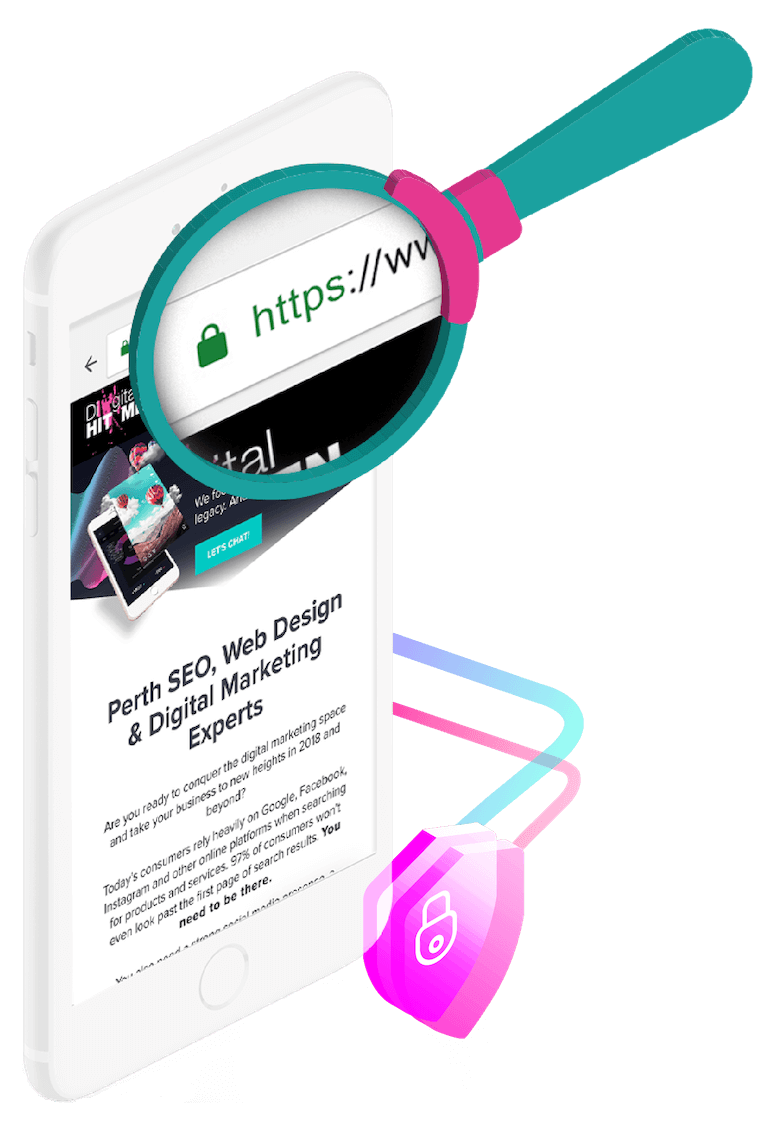 Showing visitors to your website that their security matters to you is a good way to gain and retain customers. Using the HTTPS instead of HTTP is a smart and effective way to protect your client's privacy while helping your SEO ranking.
The added 's' may not appear significant, and numerous website users may not notice it is there. However, the 's' indicates that the site uses the encrypted Secure Sockets Layer or SSL, which blocks hackers and protects your personal and financial information.
This extra protection joined the ranks of important factors for SEO in 2014 when Google shared that the HTTPS would factor into the SEO algorithm. Websites with the HTTP version could face lower search rankings that similar sites using HTTPS.
While the 2014 change did not automatically mean doom to the sites depending on HTTP, Google upped the proverbial ante in 2017 when it announced that sites without SSL embedded would bear the label 'not secure' when visitors saw the site.
Not only did Google warn that sites which show the 'not secure' designation had a significant risk of falling in ranking, but according to a survey conducted by HubSpot Research, 85% of Internet users said they would avoid using a website marked 'not secure' on the search results page.
This information makes a clear point that not only is SSL important to your search page ranking, but it also impacts potential customers' trust in your website and your company. It is certainly worth a moment of your time to find out if your site has SSL. The HubSpot SSL Checker can find out.
Don't have SSL? We offer a full done-for-you service at Digital Hitmen for just $397
Myth #3 – Ranking Is the Whole Purpose of SEO
While there is no doubt that your page ranking matters, you are mistaken if you believe that a top ranking will guarantee success and a high clickthrough rate.
A surprising number of business owners believe the fact that ranking alone is a means to an end. Even if your site gets a substantial amount of traffic, that is not enough to promise any profits from the visits. This is especially true if your site is ranking because of keywords that are not an integral part of what you provide to your customers.
To transcend ranking for the sake of ranking, you must consider a few facts that govern SEO:
Being seen will not guarantee clickthroughs
Even top organic rankings often compete with paid search
Mobile-focused search queries can reap benefits for you
Your page titles and meta descriptions are not eliciting visits and may need an overhaul
Never underestimate the impact of useful content, accurate descriptions, and excellent structure.
Myth #4 – I Should Fill My Home Page With (Poor) Content
Most people who spend any amount of time online can recall seeing a website with an overwhelming homepage overrun with content. Aside from being unattractive and unwelcoming, homepages with large amounts of unorganised content often inspire visitors to scroll away as fast as possible.
This is not a suggestion to create empty homepages. According to SEO Tribunal, the average first-page result on Google contains 1,890 words.
Build homepages that cleverly use images, videos, headings, questions and answers, call to actions and white space to break up different sections of content. Highlight the essential facts for your visitors: who you are, what goods or services you provide, your location, and contact information.
Myth # 5 – Many Pages of Content Is More Important Than the Quality of the Content
This is a classic example of more equaling less. At one time, SEO rankings gained traction by websites with many pages. However, this logic no longer applies.
Spending time creating a great number of pages with little substance will likely harm your ranking not improve it. Google's Panda algorithm is sophisticated and consistently improving its ability to pick out pointless content on websites. Additionally, Google announced that an algorithm dedicated to rewarding sites with useful, high-quality information is in play.
To gain or maintain a good ranking, it is imperative that your focus is on providing the best content you can for your visitors and customers, not the biggest collection of content.
Myth #6 – Good User Experiences Hold No Weight in Rankings
Ensuring a good user experience was once more of an afterthought for site developers than a point of focus. However, aside from being a poor business practice, it is also a way to drop your search engine ranking.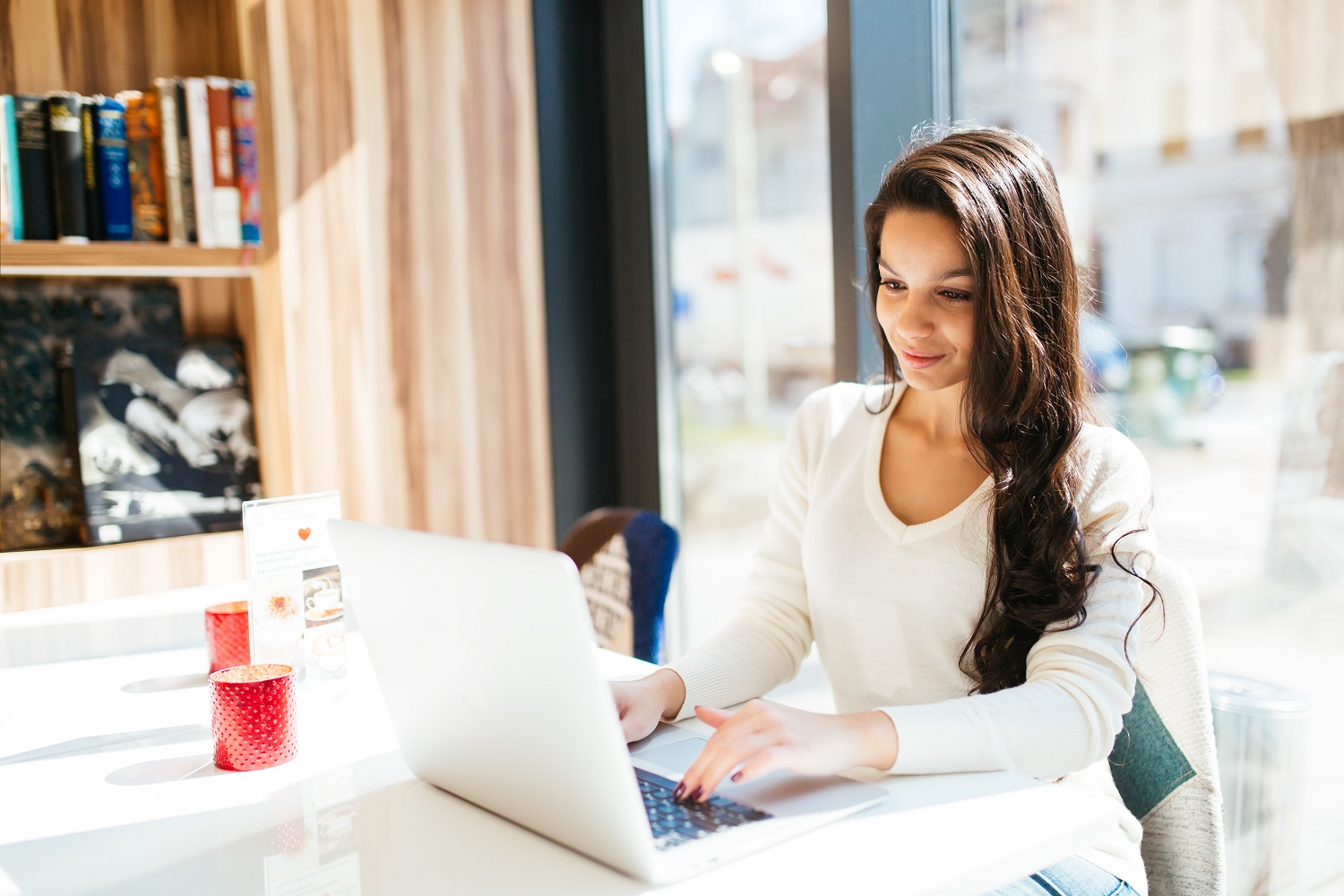 Google is heavily invested in users' experiences because they, in essence, recommend the websites via the place in the rankings. While they are not directly responsible for the site content, Google needs to be sure the users will have positive and constructive interactions before placing a website near or at the top of a search page.
It is in your best interest to cultivate a website that will give visitors what they need. Remember that your content plays a major part in visitor experiences, but it is not the only part that matters. Poor flow and functionality can negate the presence of the best content. To make sure your site is providing great customer interactions, be sure to take a look at the following aspects of your site:
Page Loading Speed
Functionality of Links
Ease of Navigation
Overall Attractiveness
Bounce Rate
Amount of Time on a Page
How Far a Visitor Scrolls Down
Number of Page Views Per Visit
A recent analysis conducted by Malte Landwehr, VP Product at Searchmetrics, illustrates how Google's algorithm has increased its weighting of user signals when calculating rankings.
The results below show that websites that improved their overall SEO visibility following the March 2019 Google Core Update have higher values for time on site and page views per visit, and lower bounce rates than their competitors.
| | | | |
| --- | --- | --- | --- |
| | Time On Site | Pages Per Visit | Bounce Rate |
| Winners from recent Google Core Update | 2:29 | 2.7 | 58% |
| Losers from recent Google Core Update | 1:58 | 2.4 | 65% |
What does this mean for you? Providing excellent content that satisfies the search intent of the user is paramount to your online success. By having excellent, well laid out content, visitors to your website will stay longer, visit more pages and ultimately, your SEO will improve.
Myth #7 – Do Not Focus on Local SEO As It Is Not Relevant
Not only is this myth false, believing it can be fatal to your business. We all exist in a national (and often global) marketplace where your goods or services can reach people anywhere from Perth, to Melbourne to Sydney, and beyond. However, reaching customers who are a few blocks away and ready to purchase still matters to businesses.
Google is stepping up its local SEO ranking, even factoring distance into their rankings. According to a 2018 survey by MOZ, the majority of respondents believe that Google is the top spot to get information about local businesses.
Boosting your Google map ranking (via Google My Business) is not complicated, but it requires that you focus on the accuracy of a few areas such as:
Checking your details like phone numbers and addresses are exact matches of those on your site
Listing your business name, address, and phone number in numerous reputable local directories (known as citations)
Taking time to fill out your business profile completely adding keywords in the description
Filling various Google My Business image categories with many high-quality non-stock photos. For example, a limousine company would show images of their fleet of cars, individual shots of cars, inside views highlighting special features, images of customers enjoying themselves (with permission) and uniformed drivers who work for the company
Improving the quality, number, and average of reviews
Ensuring that you respond to any customer reviews with a well thought out, in-depth reply
Tip: Need further help to improve your Google map rankings? This detailed article from Superstar SEO is a fantastic place to start.
Myth #8 – My Business Does Not Need to Worry About a Strategy for Mobile Optimisation
If your business operates ANYWHERE in the industrialised world, you need a mobile optimisation strategy. Mobile searches command a 60 per cent share of the search market, and indicators point to continued growth in this area (it was about half this figure only 5 years ago).
Google's 2015 algorithm named Mobilegeddon ushered in the search engine giant's interest in mobile-friendliness as a criterion for ranking. This is an area that grows more important over time as mobile search is the predominant method of searching.
This is an important area to watch because of the rapid growth of mobile searches paired with mobile devices that continue to evolve. Google plans to maintain a single index and does not foresee a separate index just for mobile phone use.
Myth #9 – There Are No SEO Benefits in Video
This myth almost refutes itself when you consider that after Google the largest search engine in existence is YouTube. The fact that they are downloading 400 hours of video per minute helps make YouTube's case that videos are not fads to be glossed over.
Much like Google's algorithm for SEO, YouTube's criterion for ranking is somewhat fluid and frequently changing. This is in the hope that the platform can fulfil its goals of long-term interaction with the site and helping viewers find the content they want easily and quickly.
As you consider optimising your video, you should note that YouTube does not just compile a list of the most watched videos in order to rank them. Videos must elicit numerous engagements per query as well as mesh the description, title, and content with the query. Also, pay attention to your thumbnails, SRT files, and tags to give yourself the best opportunity for a high YouTube ranking.
Myth #10 – Voice Search Is Just a Trend for the Moment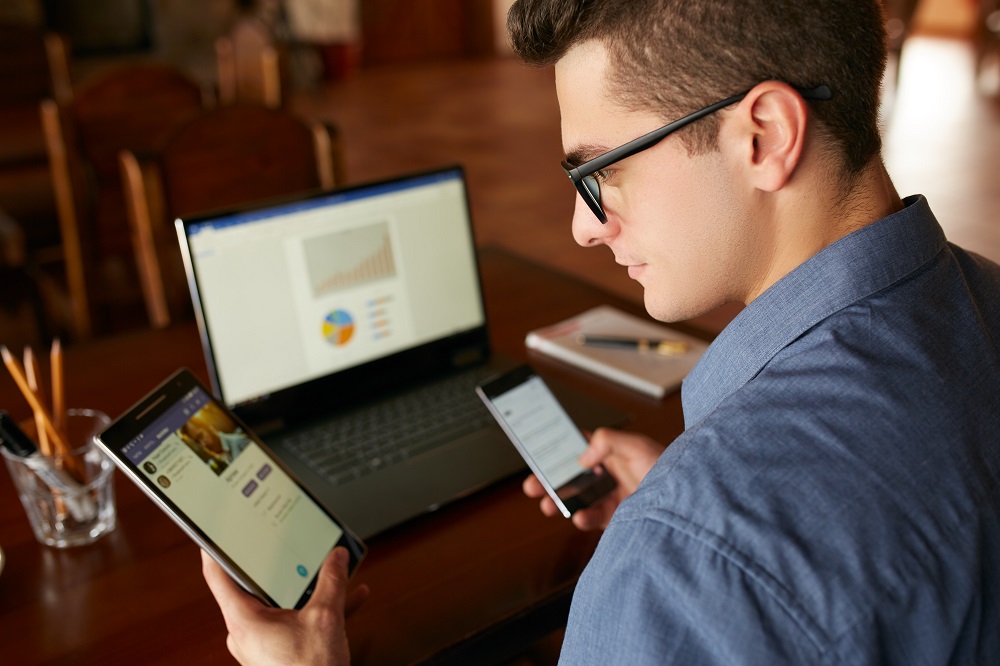 Voice search is no more of a trend or passing fancy than social media, air travel, or television. The popularity of the readily available voice assistants is rising and nowhere near peaking.
People quickly warmed to Alexa, Siri, Cortana, and Google assistants for the ease of operations, fast response, and nearly human interactions. Consumers also love the usefulness of the new video smart speakers brought to us by Amazon, Google, and Facebook.
At this time, more than 20 per cent of Google's mobile searches are carried out via voice search. Experts predict that this number will reach or exceed 50 per cent by the year 2020.
To optimise for voice search focus on the following:
Title Optimisation
Concise Language
Answer Length of Around 30 Words
HTTPS
Page Speed
Social Sharing
Voice search is gaining momentum with no signs of slowing. No business can afford to miss this train.
Myth # 11 – Keywords Must Match Perfectly
No myth is responsible for more awkward text or clumsy titles than the notion that keywords must be an exact match to matter. The reality is that Google is increasingly adept at understanding intent and phrases. There is no need to try and contort your content to fit a keyword, especially if doing so makes your information seem unclear to the reader.
It should be clear that keyword stuffing is a forbidden practice according to Google algorithms. Back in 2007, the search giant warned against cramming keywords into your site. Consistently, Google's updated algorithms become more adept at finding and penalising those who ignore the warnings.
Work to add phrases and words that share the intent of your keywords or are a grammatically smooth version of a keyword. This will help your readers to get the most information from your website.
Myth #12 – There Is No Need to Worry About SEO (My IT Department Can Handle SEO Better Than I)
This is a persistent myth that can undermine your site rankings and your profits. While there is a technical bend to SEO, put it in the hands of professionals who have a keen grasp of best practices and current algorithm changes.
The best way to be sure your website will rank well is to create amazing content and share it in an organised and user-friendly way. This creates a natural feel to your site as opposed to an awkward and stiff attempt to check off a list of characteristics. While there is no doubt that your IT department is skilled, they may not be skilled at SEO.
If done properly, SEO is a job unto itself. Many business owners do not have the time to devote to finetuning their search engine optimisation. Frequently, an outside SEO specialist can save a business owner a great deal of time while bringing in positive search engine rankings, new customers, and larger profits.