Don't Let Your Business Become a Victim of COVID-19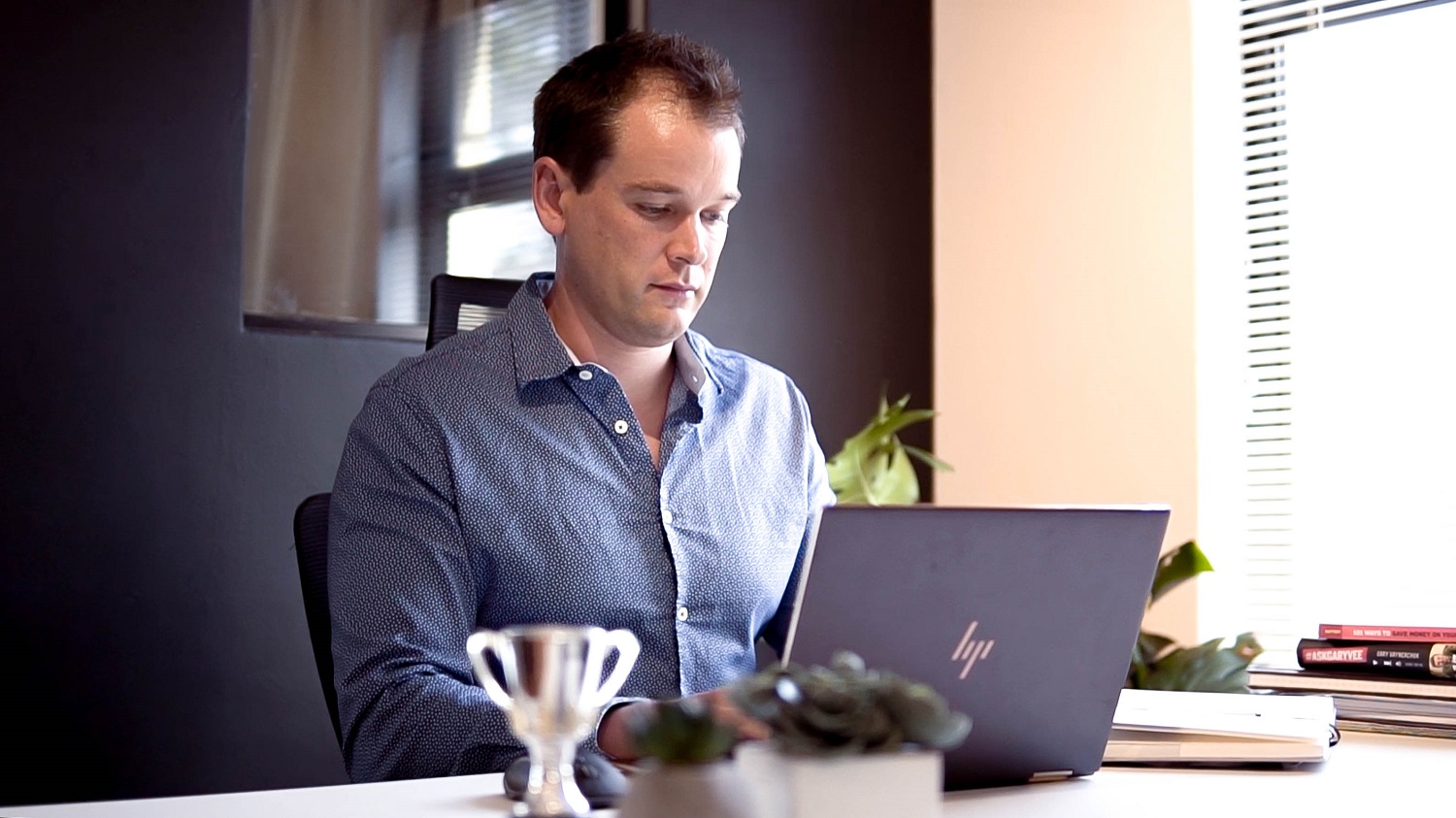 Does it feel like everywhere you turn these days; you are staring down more bad news? If you do, you are not alone.
The Coronavirus pandemic and the mounting reports, restrictions, and predictions can feel oppressive and frightening. However, it is essential to hang on to the knowledge that things will improve. Businesses will reopen, and life may be different, but it will continue when the pandemic has passed.
If you are working from home, as many people are these days, it can be a challenge to look beyond the here and now. Even in the midst of the virus, you can use this time to build up your SEO and online presence.
Doing this will prepare your business for life after quarantine. Additionally, you can create content that will assist your customers as they navigate through these turbulent waters.
How Do I Start Improving My Website?
1. General Housekeeping
One of the best places you can start tweaking your website is by critically appraising it. Think of it as housekeeping for your virtual location. Making your website easier to use and more relevant is always a good idea.
Begin with the things you always mean to get around to doing, such as:
Clean up your files
Delete incorrect or irrelevant contacts
Check the details on your site (contact information, address, email, phone numbers etc). It may seem obvious, but there is no time like the present to dot all of your i's and cross all of your t's.
Test your links and fix or delete broken ones. Customers have little patience for site errors and 404's.
Remove or archive content that is not evergreen or currently relevant. The top-selling Halloween costumes for 2018 are not on many (if any) customers minds.
Check and optimise things like page loading speed video and audio play
Update images and videos. If the company picnic in December of 2017 is the most recent image, update, quickly. Old news and irrelevant images scream 'I don't care' to your customer.
2. Great Content is Essential
Google wants the top-ranking sites to offer relevant materials that inform and engage the reader. In this sense, Google has not deviated from its 1998 mission to make the world's information organised, useful and accessible to everyone.
Make sure you follow Google's preferred presentation of content:
Short paragraphs
Relevant questions followed by answers
Numbered lists
Dot points
About us page
Positive reviews
Images (preferably, not stock images)
Blog post on pertinent topics
Internal and external links when relevant
No large walls of text
No irrelevant stuffing of keywords
Remember that not all great content is written content. Including videos in your web content is one of the top trends for SEO in 2020. This is especially useful if you have a lot of content that requires a great deal of detailed description.
For example, your site deals with dog grooming. You would like to offer your customers tips on how to trim their dog between regularly scheduled cuts, which is a great idea. You could create a detailed step by step list of what tools your customer needs and detailed directions about how to cut and where.
You are offering relevant and useful information. You may be answering a question, and you likely have numbered lists or dot points. Yet, few people are going to use your information because it is cumbersome and likely lengthy.
However, if you record a quality video (or compile a set of step by step images)with a groomer showing how to trim a dog between cuts, it will likely get many views. Why? Because it is easier to understand this sort of information if you can watch it than if you are reading it. (Especially if you are trying to read, visualise, and corral Fido at the same time.)
Consider making and adding your own YouTube channel to your web site. YouTube is second only to Google in the number of searches. Your videos do not need to be long. (It is preferable to post short videos in most cases) Site visitors love getting to know the people behind the products or services, and this is a great way to achieve this. You can easily update your channel to include relevant content, give helpful tips, announce special promotions, and more.
If you need content but do not have the time or the inclination to create it, employing a freelance copywriter is a smart idea. There are numerous companies that can connect you with a professional content creator. Not only is this a cost-effective option, but it also allows you to focus on other facets of your business.
3. Optimise Your Website for Voice Search
If you have not done so already, take this opportunity to optimise your website for voice search. If you believe you have a site that is well suited to voice search, try it out using your device. If you do not like your results, here are a few ways to help you optimise your voice search:
Make sure your website is mobile-friendly. With an estimated half of all searches originating on a mobile device, your site's mobile abilities go hand in hand with your voice capabilities.
Make your content easy to understand. This is often said as 'write for people not for search engines.' Your content must reflect how your clientele search. Lots of keywords stuffed in your website unnaturally will not give you an edge.
Build a useful FAQ's page. Asking and answering relevant questions makes it easier for Google to find the information requested by the searchers. Remember to make this somewhat conversational. People are more inclined to ask, 'what restaurant near me delivers Italian food?' as opposed to saying, 'Italian cuisine.'
What is the Best Way to Stay in Touch With My Customers?
1. Social Media
While we are protecting ourselves and each other during the pandemic, staying in contact with regular clients is helpful to maintain continuity from a business standpoint as well as a personal one.
Having a sense of the familiar is comforting during times of high stress. Reaching out on social media is an excellent way to show your concern and highlight the fact that when we come out of this dire situation, you will be ready to serve your clients.
Your social media outreach during the Coronavirus pandemic does not need to be extensive. Often people prefer a manageable bit of information or a quick video blurb to large blocks of text or long video presentations.
Here are a few suggestions for effectively being social during the pandemic:
Run an online contest. You could make the prize a gift card for some of your services or products. The contest could be a simple trivia question, a Google image scavenger hunt, or a random drawing. The sky is the limit. Just be sure to outline how the contest is won clearly, so there are no hard feelings.
Do a question of the day. This should be open-ended and preferably be at least somewhat related to your business. For example, if you operate a bakery, as your patrons to tell their favourite dessert.
Post useful Coronavirus information on your site. If you can stay on top of the changing landscape, this can be very helpful. If staying up to date with pandemic information proves difficult, post links to reliable websites where information is available.
Salute a hero by asking site visitors to submit a photo of someone making a difference during this stressful time and a short explanation of how this person is helping make things better. You can create a gallery on your website where visitors can honour those who work so hard to keep others well and safe.
Do a live video chat if you are comfortable with this sort of thing. People enjoy interacting online right now.
2. Email Newsletter
Your newsletter is an excellent point of contact right now, as people are looking for ways that they can to pass their time. You do not have to make a newsletter lengthy. Put useful information that your clients can use.
For example, if you sell educational products for young children, you could create lists of ways to help kids to keep learning while they are out of school. If you are a garden centre, ask clients to send in images of their gardens and present a helpful gardening tip. Remember to add your own eye-catching photos as well.
Above All, Stay Healthy
Remember that it is crucial for you to take care of yourself. Physical and emotional resources of many individuals are straining during this time. Permit yourself to step away from the grind. You may believe you are not experiencing a significant impact from the Coronavirus.
However, pay attention to how you are feeling. The World Health Organisation released guidelines to help individuals deal with the emotional consequence of the pandemic, quarantines, and the continual barrages of information.
Even though we are all experiencing unique circumstances, remember that this is a temporary situation. Events will change and improve, and life will return to its natural ebb and flow.