Your Guide to Content Marketing in 2021 and Beyond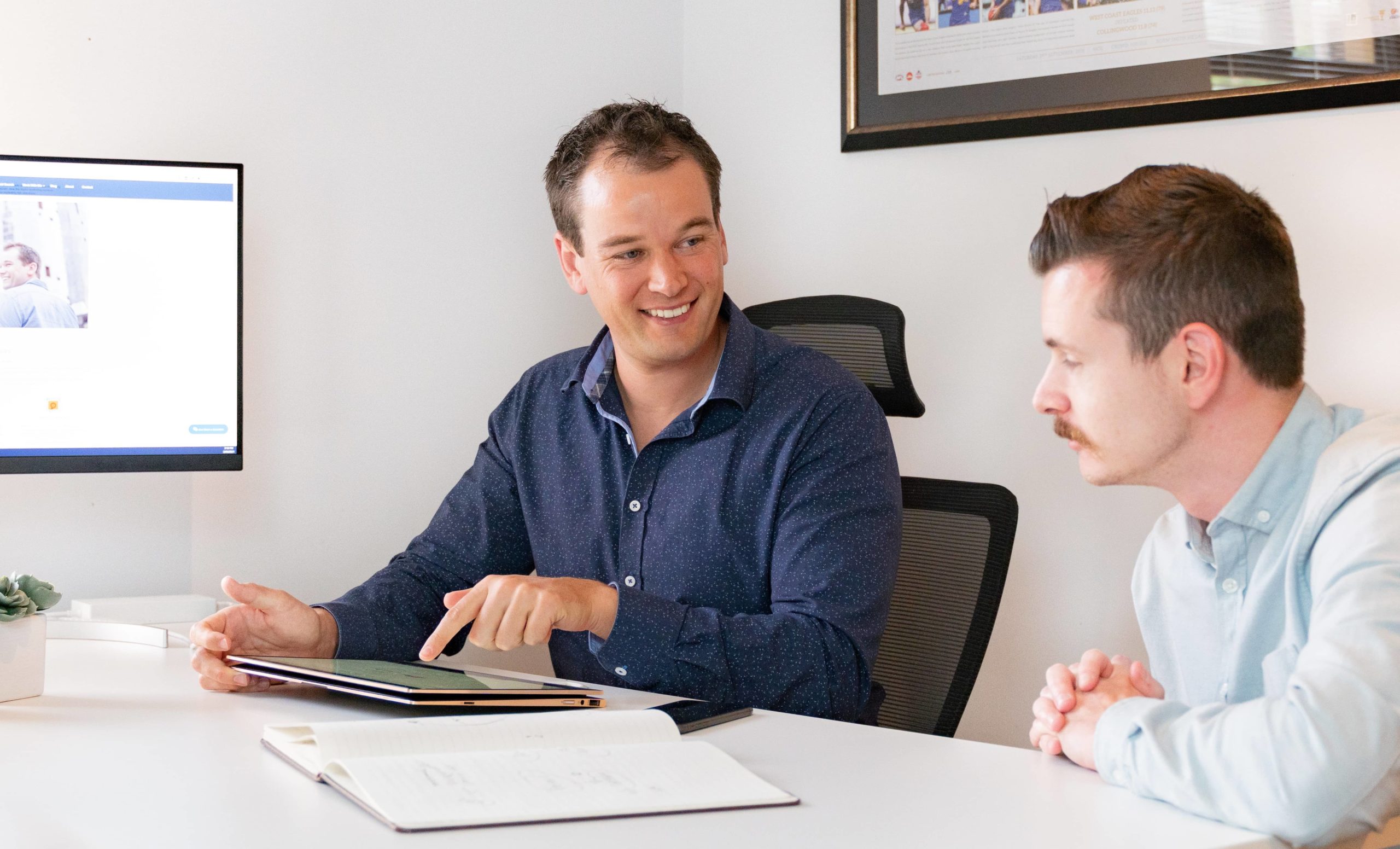 If you have spent much time working in the virtual marketplace, you have seen that one of its most consistent factors is change. Regardless of your product niche, your company's size, or whether you are a part of a B2B or B2C company, you know that nothing remains unchanged for long. Even tried and true practices must adapt to a certain extent to stay relevant and impactful.
Content marketing is a prime example of an approach frequently used in the online marketplace that remains highly effective. Even after many years, content marketing is an essential part of SEO and e-commerce because it offers customers real, useful information.
In this post, you'll learn what content marketing is, what the latest 2021 trends are, and how to develop an effective content marketing strategy for your online business.
What is Content Marketing?
Content marketing is a way to reach customers and grow brand loyalty by giving customers something of value. Generally, this refers to information, guidance, or entertainment. It is important to distinguish that you are not trying to sell the customer on a product or service. You are offering something useful that likely correlates with your product.
What Are Some Examples of Content Marketing?
To better understand what content marketing is, and how it can help your business, let's take a look at some examples of it being utilised by other companies.
Example One
United Kingdom grocer and retailer, Sainsbury's, launched a magazine devoted to cooking. Articles featured recipes, entertaining tips, décor suggestions, and more of what anyone would expect in a cooking publication. Not only did the company get three-million paid subscribers to the magazine, but eight out of ten subscribers purchase products featured in the magazine's articles.
Sainsbury's created a way to give customers interested in cooking useful and entertaining information. At the same time, the company featured its products as a part of the information. It is vital to note that no hard-sell advertising took place. Consumers saw the usefulness of products as they enjoyed relevant information. It is also worth mentioning that Sainsbury's reach extends to online videos, newsletters, digital offerings, and more.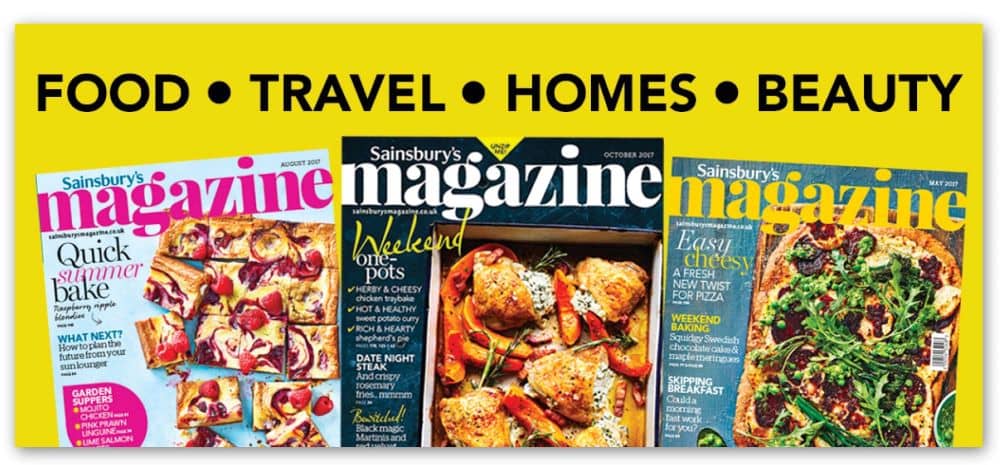 Example Two
Johnson and Johnson is a well known name in baby care products. The company expanded its reach exponentially when it launched the website BabyCenter. The website is a treasure trove of information, hints, and advice that can help guide a mother from pregnancy, birth, and infancy through toddlerhood and beyond. BabyCenter offers access to a thriving online community and more.
When a company with generations of experience in baby and child care builds a site offering support, expertise, and assistance, expectant mums, parents, and those hoping to become parents will come; they will also buy featured products and share the site with others.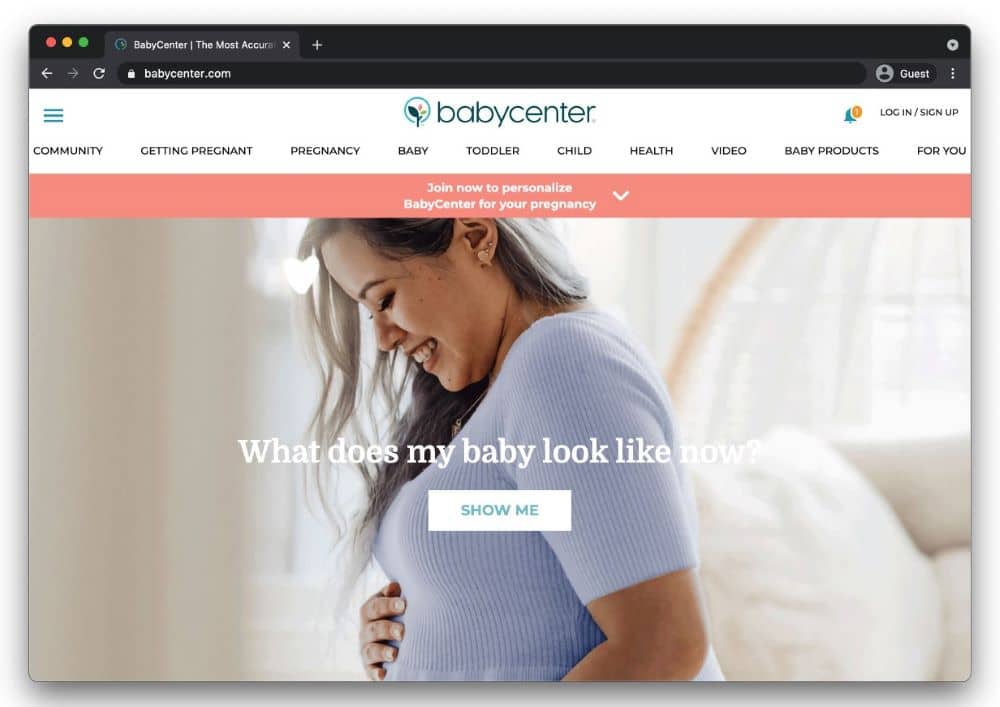 Example Three
The Corner Cup Coffeehouse is a small, locally-owned café. To improve name recognition and increase sales, the owner began inviting local performers to play for customers on weekend evenings. Additionally, the shop offers craft nights where a nominal fee gets patrons materials for the night's craft and a free beverage. Typically, one free drink turns into a food and dessert order and more beverage purchases.
In a small town with a competitive market, The Corner Cup Coffeehouse created a strong, loyal customer base by using creative content marketing. Their customers enjoyed themselves and readily spread the word. The base they built was solid enough to make The Corner Cup one of a tiny percentage of locally owned businesses in its area to survive the pandemic.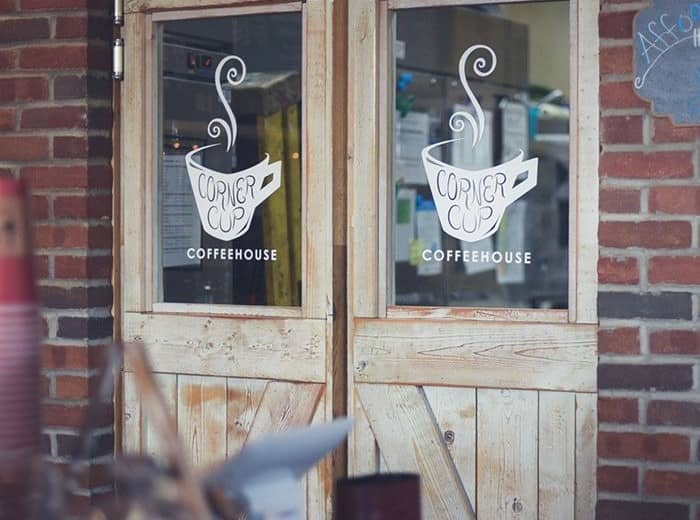 How Big of an Impact Does Content Marketing Make?
The old saying 'numbers don't lie' shines through in these statistics:
The average conversion rate for businesses that use content marketing is six-times higher than the conversion rate of the companies that do not
Content marketing methods cost roughly 62% less than outbound tactics yet generate three times more leads
91% of the top business bloggers publish content at least once a week
24% of marketers plan to increase their spending on B2B and B2C
Ad blockers are on roughly 40% of personal devices. Content is not an ad, so it bypasses the blockers
70% of consumers would rather learn about a product in an article than from an advertisement
60% of marketers call content marketing an important or extremely important part of their strategy

What Must I Do to Be Successful in Content Marketing?
There are numerous ways to build your strategy. As with most facets of business, there is no magic formula. However, you will find that the following six tips work best in combination.
1. Position Yourself (and Your Company) as a Definitive Source of Information
Achieving this is not as difficult as it may sound.
Start With the Right Topic – If you sell gardening supplies, it won't be easy to prove yourself as an expert in dog grooming.  The fastest ways to find a topic are:
•Build on existing research- For example, tending succulents is a popular topic and has been since mid-2020
•Put yourself in the forefront of emerging topics- Sustainability is a big buzz word. Look for recent information on sustainability and gardening to compile a report
Ensure Your Data and Findings Are Entirely Valid – Avoid the temptation to manipulate your results to make a particular point. When your actions come to light (and always will), you will lose credibility as a source and damage your reputation. Offer your raw data for others' inspection. The SEO marketing site Backlinko posts its research information on GitHub and publishes their research methods and results
Create Visuals to Post With Your Findings – Graphic depiction of your data helps readers gain a quick understanding of what you are explaining. For instance, if your research shows that plant variety A produces 30% larger cucumbers than B, use a simple graph to illustrate this information for your reader. Journalists and bloggers who cite your research can also embed your graph and create more traffic for your site.
2. Create More Quality Videos
We have a vast body of evidence to confirm that video is the future of content marketing. Studies tell us that 72% of consumers would prefer getting their information from a video than reading an article.
Nearly anyone with a smartphone can make a video of themselves and post it. However, this will not produce a quality video.
To create a video that will get and hold consumers' attention, follow these tips:
Make a Top-notch Intro – For a number of years, YouTube alerted video makers that the first 15 seconds of a video are the key to getting and keeping viewers' interest. You can achieve this by getting right to your topic. A long explanation about why your video matters or a flashy animated introduction will not hold interest for long.
For Maximum Exposure, Make YouTube Your Focus – The fastest option to get the most views for your video is to post on YouTube. As the second most popular website in the world, YouTube is where your video will get views. An additional benefit is that your videos on YouTube are accessible just about forever. This point alone gives YouTube an edge over Facebook, Twitter, Instagram, and other prominent social media sites.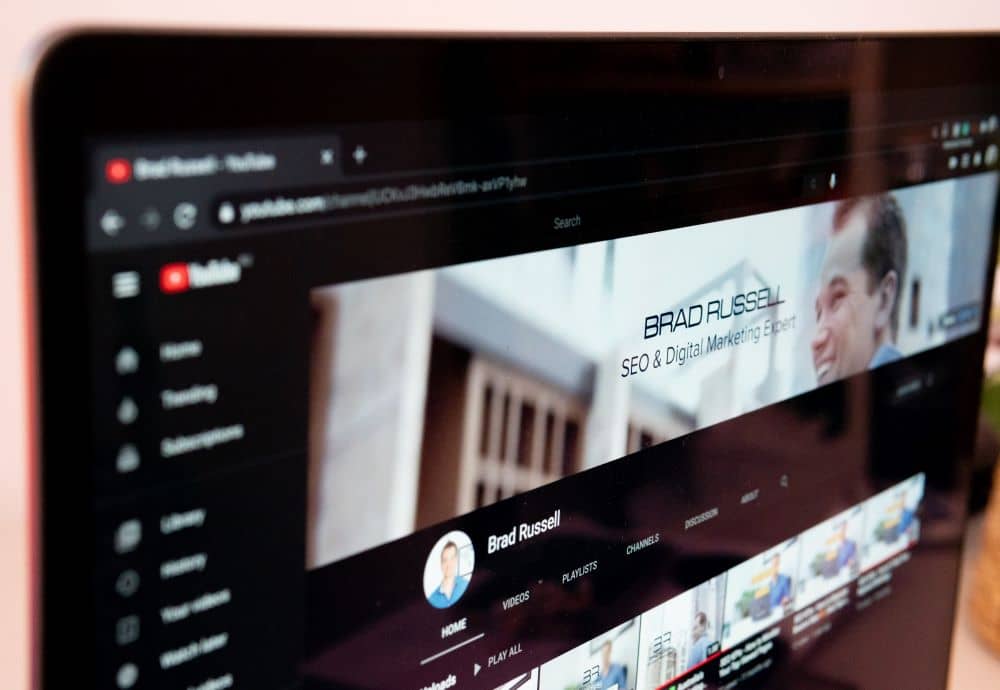 Optimise to be a Suggested Video – The YouTube Suggested Video sidebar (to the right of the main viewing screen) is where the majority of views originate. Even though the YouTube search is a helpful way for your video to land on someone's main screen, viewers tend to click on the sidebar to select the next video. The reason for this is simple; generally, the Suggested Video content lines up with the topic of the video that is playing. One of the easiest ways to help get your video on the suggested list is by optimising your video around well-ranking keywords.
Do Not Wing-it Use a Script – It is common knowledge that the most experienced speakers rely on a script to keep them focused and on topic. Create a plan for what you will say and work from there. Make sure you practise out loud several times so you can have a natural pace and voice inflection. Even great information cannot save a video that has content read by a monotone speaker.
3. Create Content About Topics That Are Just Beginning to Emerge
The concept is simple and makes perfect sense. People will focus on new and relevant information over the content they have seen repackaged dozens of times.
To learn what topics are close to trending, you can visit a website called Exploding Topics. Once there, you can search to find subjects labelled 'exploding' and subject matter that is no longer hot.
Your next step is to build relevant and informative content around the subject you choose.
4. Make Your Content Epic
Getting your content noticed in the vast expanse of the internet is a daunting task. This is especially when you stop to consider the fact that more content is being posted now than at any point in the past.
The answer to the problem is to create epic content. Making content that is impressive and in-depth means devoting your self and your staff to the task. There is simply no such thing as quick epic content.
Tips to keep in mind when creating epic content:
Quality is always better than quantity
Put professional effort into your design after writing top-notch content
Consider teaming up with Domain Experts to give your content depth from a first-hand experience
5. Revisit Your Email
Years of unbridled spamming appeared to push email out of the picture for content marketing. However, with a new approach, your email list is relevant once again.
Making your emails something customers eagerly anticipate is not an impossibility, but it does take some time and effort. These actionable tips can help you see the value in email.
Shift your format to encourage visitors to share their email – If your home page resembles a blog, you are due for an upgrade. Create more of a newsletter format and offer something useful in exchange for an email address. Links to eBooks, discounted shipping, or free helpful tips are all possibilities that get good results.
Send concise emails – Your email needs to be dynamic and to the point, if you want customers to invest their time in reading it. With that in mind, arrange your material in small skimmable sections. Your customers can give your material a once over and focus on what matters to them.
Exclusive content – Create and offer content specifically for your email subscribers. Consumers appreciate the acknowledgement of their loyalty.
For example, when you subscribe to my email list you will receive my top tips to stay on top of your SEO game and drive qualified customers to your business.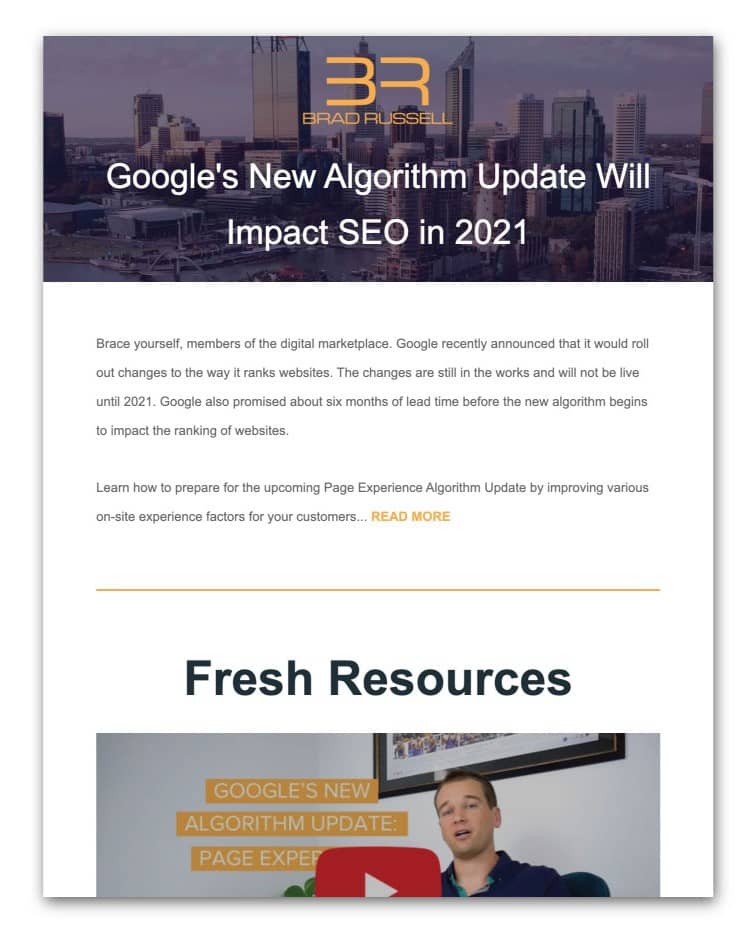 Sign up for digital marketing tips, free tools and more.
6. Work With Your Team
To allow yourself to implement the strategies that will help your content marketing reach the next level, you must have a well-directed team surrounding you. Here are two vital tips to help:
Do not try to DIY – Easing their grip on elements of their company is difficult for some business owners. However, to succeed and grow in the long term, you cannot burn yourself out today. Create a content team with as much detail as you need to feel comfortable and then trust the professionals you hired to do their jobs.
Provide tools for success – Your content team need direct ways to communicate and to be able to meet your expectations. Calendars, charts, and other documents can help give order to your team and keep everyone on the same page.
What Are the Top Trends in Content Marketing in 2021?
To succeed at content marketing in 2021, you need to watch for trends and adapt to them, while producing relevant and engaging content to share. While there will always be the next big thing, here are five current trends and strategies.
1. Not Just Video, Live Streaming
Considering the fact that approximately 82% of online traffic is video, its place in the future (as well as the present) of content marketing is secure.
However, while recorded video is still a popular and efficient medium to get your content to the public, studies show that consumers prefer live stream video.
Statistics on live stream video popularity include:
A study by Search Engine Journal showed that their Facebook Live posts engagement rate were 178% higher than their regular posts.
Live videos on LinkedIn get seven times more reactions and 24 times more comments than recorded video made by the same producers
Facebook says their users watch live videos three times longer than recorded video
Search Engine Journal experienced a 213% increase in referrals from live videos over two months
The most popular kind of video (both recorded and live) is brand storytelling
If live video is not an option for you, move forward with the best quality recorded video possible. However, if you can manage live-streamed video, you should use it to your advantage.
2. Longer Blog Posts Are Popular
The typical number of words on homepages and blog posts is steadily increasing. The number of words jumped from 808 in 2014 to 1447 in 2020. The increase in words over time seems to contradict the quality over quantity argument. However, it shows that readers will spend extra time reading blog posts that are longer if the posts are also meaningful and useful.
3. Ultra-Personalised Content
The days of creating large quantities of generic content are far behind us. The tools used to gather information about customers are also useful to content marketers looking to direct material to a narrow audience of thousands or even hundreds.
4. Measuring Social Media Metrics
There was a time when marketers would post on a social media platform and simply check their likes, favourites, and clicks. These vanity metrics, as they are known, provide little useful data. In order for you to get your money's worth out of your social media marketing, be sure to look for metrics describing:
Conversions
Shares across multiple channels
Discussions and comments
Engagement with your material
5. Ultra-Local
Just as marketers see tangible results from ultra-personal content, focusing on an ultra-local area will allow you to reap many rewards. Even though not all content can focus on a specific location, especially if your company's reach is extensive, take the time to build local touches into your material. Special promotions in select areas or themes that centre on local sports or activities will grab customers' attention.
A prime example of this in action is McDonald's. Although they are a global entity, they tap into local and regional aspects of the communities they occupy. McDonald's offers special promotions and souvenirs based on seasonally (and regionally) appropriate sports teams in the US. It is a small gesture, but it is a sign of solidarity and goodwill to loyal fans.
Customers see a local focus as an extension of personal attention. Take advantage of every opportunity to share that attention.
Five Actionable Tips You Can Start Using Today:
Post on Twitter Threads to get a high engagement rate
Personalise your outreach for a large response
Gear your content for social shares OR links because there is little to no connection between the two in a practically applied setting
Post on your LinkedIn page as organic reach on LinkedIn is rapidly growing
Consider forming a partnership and create unique content with different sets of data. A collaboration like this expands your reach and your database.
Need Help With Your Strategy?
It is easy to see how perfecting an excellent content marketing strategy can be extremely time-consuming. If you lack the time or the personnel to stay on top of your marketing, consider partnering with an experienced professional who has a successful track record.
I offer SEO and other digital marketing services for a select number of clients. Contact me for more information.