Work from Home Opportunities
With the increase in internet-based positions and independent home-based business opportunities, it is now more possible than ever to leave the typical 9-to-5 job and work from the comfort of your own home. With the freedom to set your own schedule, create your business goals and benchmarks, and work at your own pace, you'll experience a level of job satisfaction by working from home that would be impossible in a normal office job.
Since I made the transition to working from home, I've seen my quality of life increase dramatically. I have more time to spend with friends and loved ones, the flexibility to enjoy the finer aspects of life, and the freedom to invest in a variety of businesses and opportunities.
I don't just work from home on my various businesses. I can work from virtually anywhere in the world with an Internet connection. Here's me catching up on a few emails whilst poolside in Cambodia. The great thing about this trip is I won it through Isagenix! You can see more images of this amazing experience here.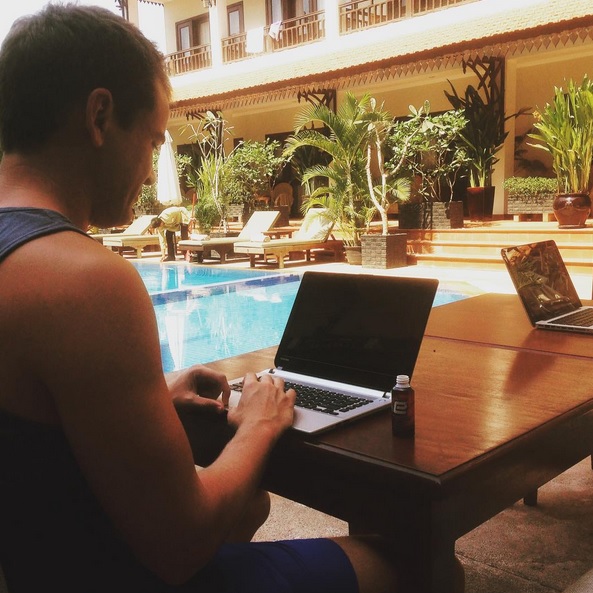 Benefits of Working from Home
Working from home has many benefits, including:
No More Commute: Countless corporate employees drive over an hour each way to get to their job – 40 hours per month in the car or on a commuter train. By working from home, you can devote that time to something more productive or take the extra time to be with friends and family.
Reap What You Sow: When you work from home as an independent entrepreneur, you see the direct rewards of your efforts. You get to decide what happens with every dollar you earn, rather than passing the money on up to some corporate executive.
Personal Flexibility: Had you been looking to take a 10-day vacation but were unable to get the necessary days off from work? As a self-employed person, you can take a holiday whenever you'd like and make up for it by working longer during other weeks. You set your own schedule and you are your own boss. Here I am enjoying summer in Perth, Australia. To see more of these, follow me on Instagram.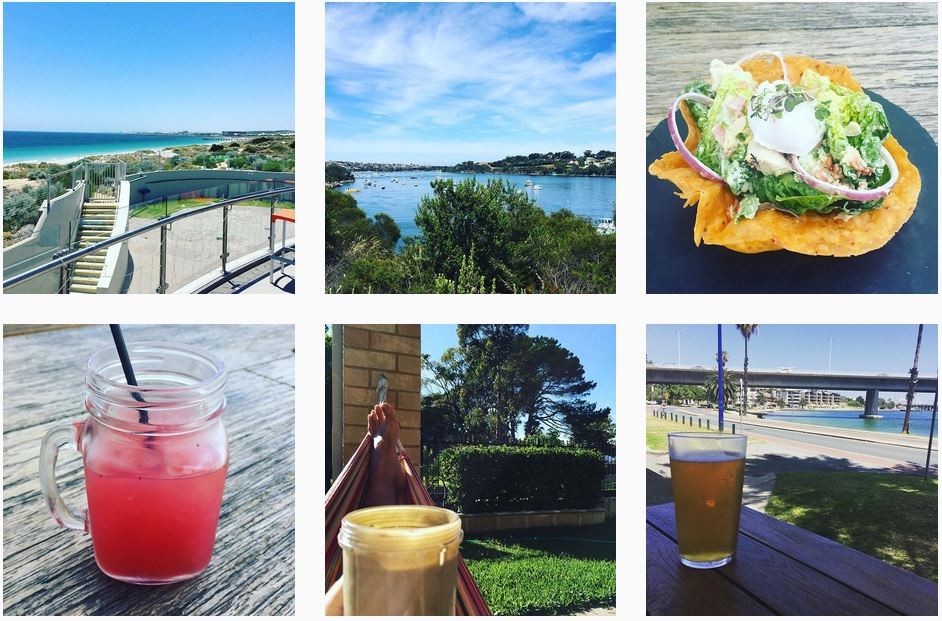 Ways to Start Your Own Work from Home Jobs

There are some fantastic opportunities to work from home Australia and worldwide. These include:
Network Marketing: My network marketing venture, Isagenix (join my Isagenix business here), afforded me the opportunity to quit my office job and work full-time as an independent associate. In just two years, I've tripled my salary and experienced career growth that I never thought was imaginable. It's easy to build and maintain a sales network from the comfort of your own home (or beach, or coffee shop). No other work from home business provides you with the opportunity for such rapid growth. Plus, I've already won two all expenses paid trips to Cambodia (see image above) and San Diego.
Affiliate Marketing: Somewhat similar to network marketing, affiliate marketing works by providing you with a product or service to market to contacts and new clients. Once you sign up with an affiliate marketing company, you'll be given the choice to market any number of popular products and services. You receive commission for any sales you drive to your parent company: the more persuasive you are, the better you perform. Here's a few of the affiliate marketing programs I'm involved in – you can follow the links and sign up to make money yourself!
Freelance Work from Home Jobs: Advanced internet tools and email have made it possible to develop a thriving freelance business from anywhere in the world. If you have a marketable skill like web design, graphic design, copywriting, or teaching, you could make a healthy living as a freelance entrepreneur. One thing to be wary of: without a parent company like in network or affiliate marketing, you're responsible for the legal and financial status of your company. Brush up on tax laws and company formation before you get started!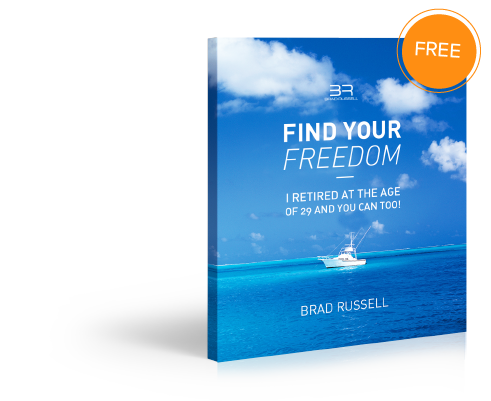 LIMITED TIME OFFER:
DOWNLOAD MY BOOK
Get my free eBook: How to Succeed in Network Marketing
See how I retired from the 9-5 at just 29.