SEO for Small Businesses
I often get asked by friends, family and people that find my blog via Google to help them with their SEO (Search Engine Optimisation). In the past I've helped with the SEO for a number of small businesses including:
The Impact SEO Has on Traffic and Revenue
In my opinion, SEO is the single most important marketing avenue for most small businesses. I'm astonished when I see businesses of all shapes and sizes not consider the impact that a low number of visitors from Google can have on their bottom line. With a few small tweaks their SEO rankings can easily be improved!
The businesses above, as well as ones that I have worked on previously, have seen a jump in traffic of anywhere from 30-200%. What's even more important; this traffic is of higher quality and ultimately converts to more sales. SEO pays off – many times over.
If your business is on page 2 of Google, it won't get nearly as much traffic as those businesses that are found on the upper half of page 1. Consider the following study from Advanced Web Ranking (published by Marketing Land) in 2014. Position #1 in Google gets 31% of all clicks. Position #2 gets approximately half that (14%). Position #3 just 9.85%.
ALL of page 2 gets just 3.99% of clicks and ALL of page 3 gets just 1.6%! If you're not in position #5 on page 1 or higher, forget it!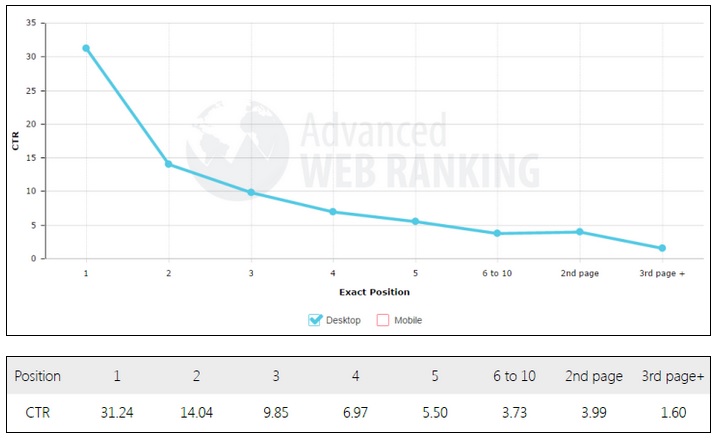 How Can I Help Your Small Business?
I'm available for SEO consulting for small businesses. To enquire, please contact me and I'll be in touch. My rates are extremely competitive and I would love to help you increase the traffic and revenue for your small business.
Wouldn't you like your business to have massive growth in the online marketplace?

Save
Save
Save
Save