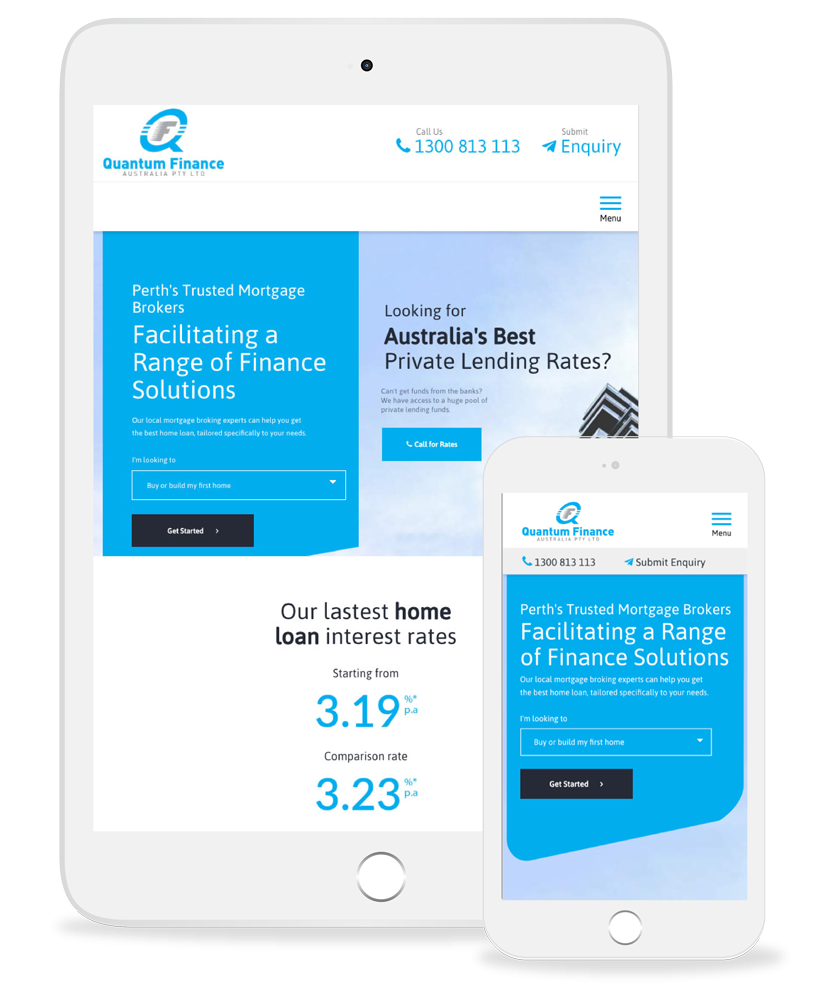 Who is Quantum Finance?
Based in Perth, Western Australia, Quantum Finance Australia sources suitable financing options for a range of clients. Their services include private lending, home loans, commercial loans, construction finance, development finance and mezzanine finance.
Quantum Finance Australia has access to 100s of different loan types from a variety of major banks and private lending sources. With a focus on exceptional customer service and delivering the best solution for each and every client, they are a fantastic alternative to commercial banks and larger corporate mortgage brokers.
Google Keyword Performance
The results shown below are in the first 4 months since the new website was launched. Over time, these will improve even further.
Keyword: Pivate Lending
(Ranked #1 on Google)
Keyword: Finance Broker Perth
(Ranked #1 on Google)
Keyword: Mortgage Broker Perth
(Ranked #4 on Google)
Our Goals
Attract more first-time customers through significantly improved Google rankings.
Improve conversion and retention rates with better call to actions, social media integration, mobile optimisation, and more.
Redesign website to better reflect the brand's high-end accommodation offering.
How Did This Impact Organic Traffic?
In just a short 4 month period, organic (SEO) traffic has increased substantially. This was a result of a combination of significantly improved on-page SEO optimisation, and link building from reputable external websites in the finance industry.
145% increase in 4 months.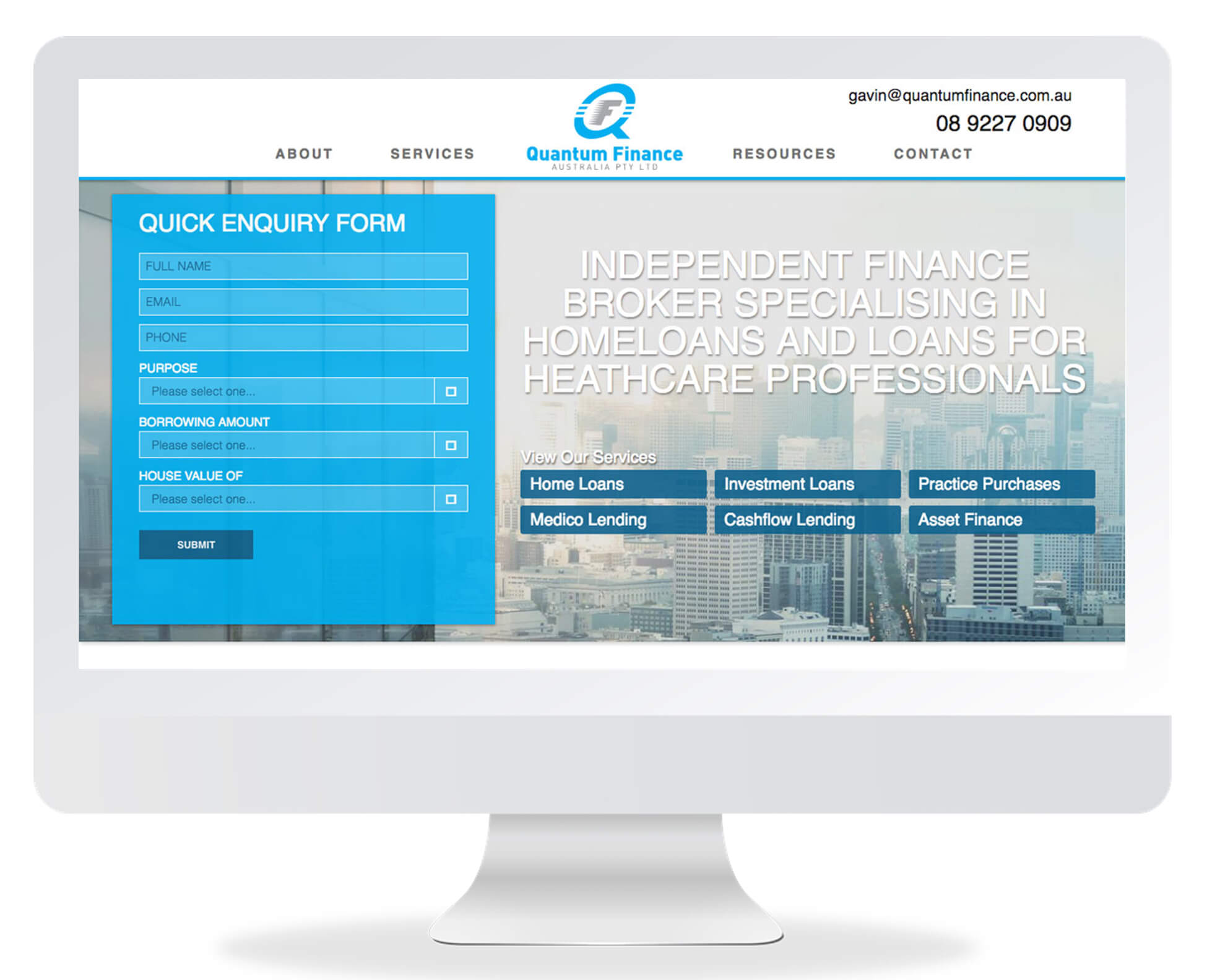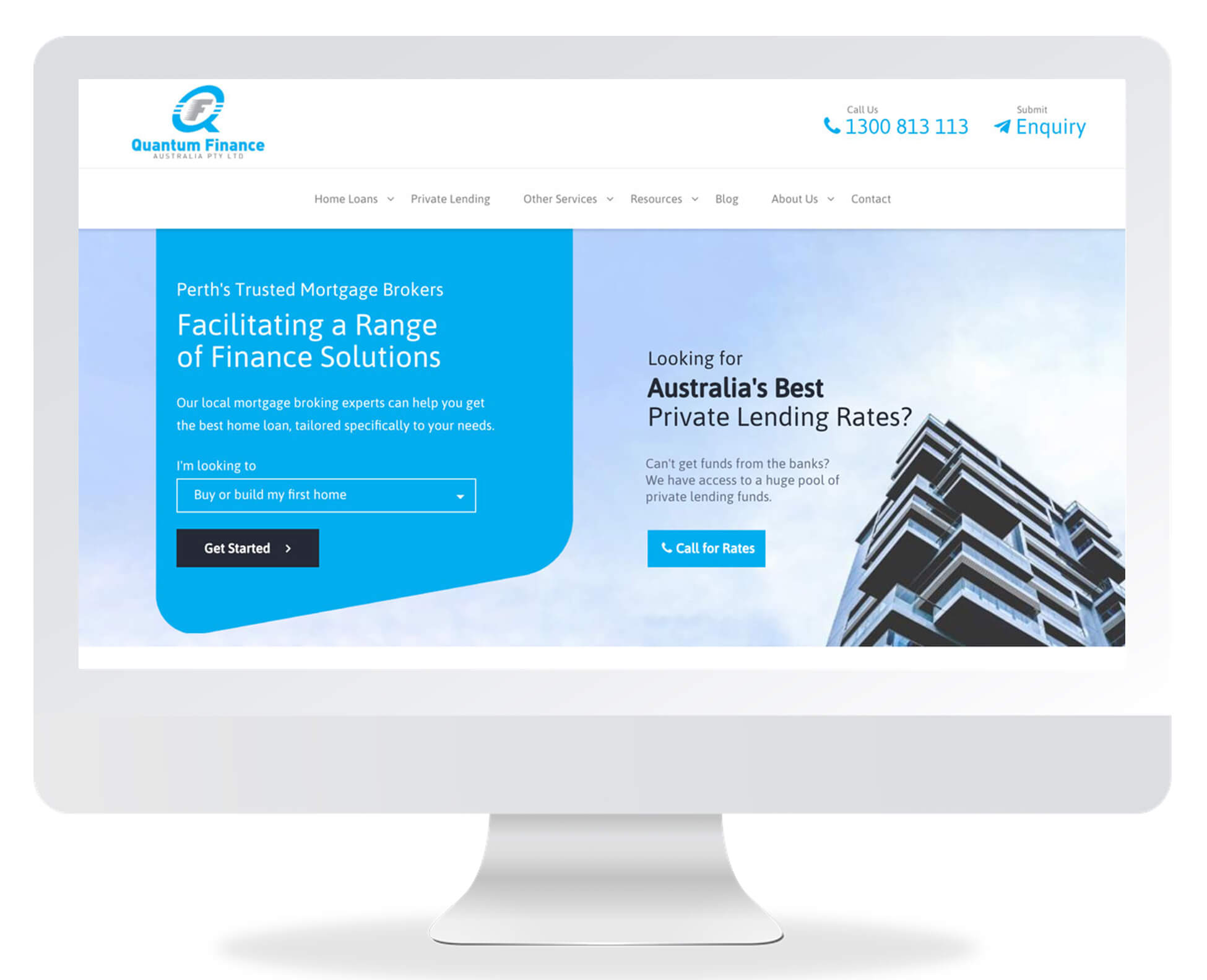 OLD vs NEW
Use the slider to compare the old Quantum Finance website to the new website; designed and developed by Digital Hitmen.
Custom high-end design to match client's business
Complete overhaul of on-page SEO elements including content, site speed, images, video and more
Significantly improved call to actions to increase conversions (enquiries via phone and email) for a variety of financial services
Customer Testimonial

Just like to give a heartfelt thank you to Levi, Brad and the entire Digital Hitmen team. Being in a competitive industry like finance and mortgage broking means it's very competitive online. Not only did the boys build me a fantastic website that looks better than my competitors; but we are 4 months into a SEO campaign and my Google rankings for the big terms have skyrocketed! I'll be working with these guys for years to come because I honestly believe they are the best in the SEO game.
Get in touch with me
Get in touch by filling out the contact form below. I'll get back to you within 24 hours.