Why Should You Join Network Marketing?
There are many compelling reasons to choose network marketing (also referred to as MLM) as a profession. These include:
You can earn a substantial income working from home. Not many career paths have an unlimited earning potential, but network marketing does!
Freedom. Freedom from working the 9 to 5 Monday through Friday. The freedom to go on holidays whenever you want to. The freedom to spend more time with your friends and family. The freedom to do what you love.
Network marketing is a growing industry. Forbes author Robert Laura wrote, "I believe that the entire industry is poised for explosive growth and can be one of the most significant solutions to America's current retirement savings crisis." According to U.S. Direct Selling, network marketing generated $36 billion in retail sales in the United States in 2015, which was almost a 4% increase from the previous year. Globally, network marketing retail sales hit $183 billion in 2015, a 7.7% increase from 2014. This industry is growing and shows no signs of slowing down anytime soon.
The possibility of earning money this way is exciting. However, there is a learning curve involved. I have put together this thorough guide on how to get started in network marketing to help you immediately begin creating your own MLM business.
Ready to Join My Multi Level Marketing Team? Contact Me Today!
Choose the Right Network Marketing Opportunity
Naturally, it begins with choosing the right network marketing opportunity. What counts as the "right" opportunity differs from individual to individual because each person's interests are different. Not only do you want to pick a reputable network marketing company to sign up with, you want to enjoy the work.
You must be passionate about the product you choose to promote. If you don't care for the product, why should your potential customers care? Likely, one of the reasons you're getting started in network marketing is to eventually quit the job that isn't making you happy. Regardless of your reasons, one thing we can all agree on is we want to do work that makes us feel fulfilled, happy, and accomplished. No one wants to do work that makes them miserable. Money should never be the sole reason you pursue an opportunity because you don't need to sacrifice happiness for money. You can have both.
And from my experience, people are most successful when they find a good money-earning opportunity that they truly enjoy. I have had great success with Isagenix, a company that sells nutritional cleansing and weight loss supplements, partly because I love their products. It's easy for me to promote them since I know for myself they have high quality products.
Isagenix promote both a healthy lifestyle and the business opportunity:
A red flag to watch out for while searching for legitimate network marketing opportunities is companies that claim you'll earn a staggering figure within a short time period. You should also stay away from companies that promise their systems and website will do all the work for you. Basically, if something is too hype, then it's most likely not a good opportunity.
Only consider network marketing offers that are honest and realistic about what it takes to be successful in MLM. Yes, anyone can be successful but it takes hard work in the beginning. Some people really do see great success within a few months, but it takes most people longer than that. You could earn $10,000 or more a month, but no one can guarantee that.
Compensation Plans in MLM
There are several types of compensation plans (payment methods) in multi-level marketing. Before settling on a network marketing company, you must ensure the compensation plan is right for you and pays well. What matters is you understand how it works, so you're not met with unpleasant surprises or have unrealistic expectations.
Some common types of network marketing compensation plans include:
Unilevel – A unilevel payment plan typically pays a fixed percentage down through numerous levels. Companies with unilevel compensation plans allow you to front line sponsor an unlimited number of people.
Binary – In contrast to unilevel, a binary payment plan only allows you to front line sponsor two people. The other people you enroll goes under one of those two people (but you still remain the sponsor). Isagenix is a binary compensation plan; you can see the benefits of the this type of plan here.
Australian 2-Up – Also referred to as a 2-up, the Australian 2-Up compensation plan pays your first two commissions to your enroller. 2-up payment plans are commonly used by top-tier networking companies.
Matrix – A matrix payment plan limits your sponsoring width and depth. For example, a 4-by-5 matrix compensation method means you need four people on your front line, and you are paid five levels deep.
Stair Step Breakaway – In a stair step breakaway payment model, distributors can "break away" from you once they reach a certain level of success. Commissions from a break away won't stop, but they will decrease.
How often you are paid also depends on the company you sign up with. Isagenix, for instance, pays its associates on a weekly basis straight into their bank accounts. Some network marketing companies pay monthly.
Pick the Right Sponsor with a Proven Track Record
After you have found the right company to sign up with, you must pick the right sponsor. How do you know if a sponsor is good? One factor to look at is their track record. Have they had success in network marketing? Without beating my own drum, I have a proven track record as a sponsor with over $600,000 in earnings.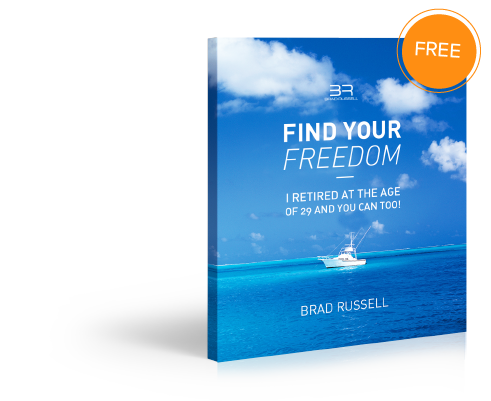 LIMITED TIME OFFER:
DOWNLOAD MY BOOK
Get my free eBook: How to Succeed in Network Marketing
See how I retired from the 9-5 at just 29.
If a sponsor is already earning a full-time income with network marketing, then they must be doing something right. They will likely be able to help you become successful too. Choosing the right sponsor is important because even if the company is good, you could fail with the wrong sponsor. Your decision on who to sign up under is as important as choosing the company. Some people have quit network marketing with a company because of a bad sponsor. Their sponsors were unreachable, didn't provide guidance, and didn't return phone calls or emails. You definitely don't want 'a leader' like that, especially if you're new to network marketing.
To find a good sponsor, you must do more than read their blog and check out their social media page. Sometimes, a person has an online persona that is different from their actual personality. Therefore, you should have a conversation with the prospective sponsor before committing to signing up with them. During the phone conversation, ask them what you can expect from them and the team.
You can test this by calling me now. If I don't answer I may be on another call or conducting a Skype meeting, so please leave a message.

Another factor you should check for when searching for a sponsor is whether or not they're consistently working on their business. If they're not actively building it, then they are not likely to be reliable. Your phone calls and emails will probably not be returned.
If You Choose Me As Your Sponsor, Here's How I Will Help You…
Before I explain how I would help you as your sponsor, I'll elaborate on why I'm a good sponsor with a proven track record. In the Australia/New Zealand region (and probably worldwide), I am the #1 enroller for Isagenix and have been since May 2014. Since joining the program, I have earned over $600,000. Isagenix awarded me with the Isagenix Rising Star Award for advancing over two times during a 12-month period. Marketers are only considered for the Isagenix Rising Star Award if they've reached the 2-Star Golden Circle ranking. I have learned a lot as a network marketer and can help guide you to your own success.
If you choose me as your sponsor, you'll be on one of the fastest growing teams in the world. I (or an associate in my team) have the #1 ranking website in Australia, NZ, Canada and now the UK. You don't have to be Australian to join our team. We welcome associates from all around the world. Our team has won all-expense paid trips to Cambodia, Borneo, Mexico, Las Vegas and San Diego (twice) in their IsaDerby competitions. You'll be on a winning team that can support you when you choose me as your sponsor.
Another benefit of choosing me as your sponsor is I'll give you the chance to write a guest blog post on my website when you're ready. Your website will gain exposure and authority when you guest blog on my site.
I am passionate about helping new entrepreneurs succeed in the world of network marketing, so I will be available to provide assistance and answer any questions you may have throughout the process.
Sign Up for the Right Opportunity
Once you have decided on the right network marketing opportunity and found a sponsor, call the sponsor and they will guide you through the sign up process. Signing up is usually a quick, easy process. Some network marketing companies allow you to sign up on their website as well (e.g. in Isagenix you will get your very own associate website like this one).
After joining, the next steps are:
1.) Find a Target Audience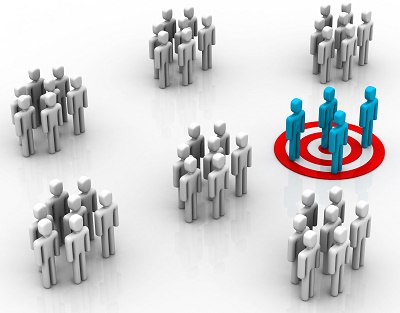 You'll hear the term "target audience" a lot as you learn about Internet marketing. Every business needs to have a target audience, the specific group of people you are trying to sell to. For example, if you're selling a dietary supplement that helps men pack on muscle, your target audience could be men in their 20s. Or you could make the target audience more specific by targeting entrepreneurial men in their 20s or 20 yr old men who eat organic food.
To find a target audience, brainstorm a list of people who could benefit from the product. Then, do some research to find out if the demographic truly has an interest in what you're offering. If you pick the wrong target audience, you won't see results. Sometimes you may think a particular audience would love a product, but in reality they don't care for it. Don't stress out too much over finding a target audience. If you picked a bad one, you can always change it.
Why is it so important to have a target audience? Many beginners choose to not pick a target audience because they don't want to lose out on potential sales, but months later they finally realise the importance. It's important because not everyone needs or has an interest in your product. A book on how to earn six figures as an entrepreneur won't appeal to high-ranking executives who are satisfied with their careers.
What's important to note is that you can have several target audiences, all with a different approach to try and get them to join your MLM business. You need to talk their language and cater your approach to their needs, pain points, and beliefs. For example, if you're approaching someone about the weight loss side of Isagenix, you might focus on the amazing results of others that have used the products. If you've identified a friend with an entrepreneurial streak, you may focus on the success of over 150 Isagenix millionaires.
2.) Promote Your Network Marketing Business
Promoting your network marketing business is essential for success. Marketing is a necessary component for all types of businesses in all industries. If people don't know your business exists, how can they buy from you? Creating a website and writing blog posts isn't enough for success.
In order for people to find your opportunity, you need to promote yourself in search engines, your business card, and social media posts.
There is a lot to learn in order to effectively promote your network marketing business. The Internet changes fast, so it's really a never-ending process of learning and staying up-to-date with the strategies and tactics that work in marketing.
3. Create a Website/Blog and Regularly Update it With New Content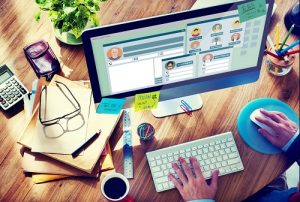 One of the most important ways to promote your network marketing business is to create a website and regularly add new articles or blog posts. Consistency is needed for this method to work, so create a content marketing plan that outlines how often you will publish a new blog post and what topics you will cover.
For example, you may decide to write two new articles each week. On Mondays, you'll write something motivational for men who are trying to build muscle, and on Fridays you'll provide information on the business opportunity.
Plan out your content a month in advance, so that when it comes time to sit down and work, you know exactly what to do. This helps save you from the enemy of procrastination. When you don't know what to write about, you are more susceptible to procrastination and wasting time. Planning it out a month in advance prevents these two problems from happening.
4. Implement Search Engine Optimisation Tactics for Your Website
As explained above, search engine optimisation is necessary for driving traffic to your website from search engines. Don't let the technical-sounding term scare you off. SEO is not as difficult to learn about as it sounds. You can get started with search engine optimisation by learning how to do keyword research and where to place keywords in your blog posts. A keyword is the search term that people enter in a search engine.
For example, if you're craving chocolate chip cookies and type "chocolate chip cookie recipe" into Google, the keyword is "chocolate chip cookie recipe". If you wanted to rank for that term, you must first use a keyword research tool to find out how many searches it gets per month and how competitive it is to rank for that term. You want to use keywords that receive at least 50 searches per month and aren't overly competitive.
From there, once you've confirmed a keyword is good, all you have to do is make sure you include the phrase in your title and blog post. It only needs to occur once in your article. Keep in mind that keywords must be used naturally too. If it's an awkward keyword, don't use it! You must write for people first and search engines second.
I can help with this aspect. I have been doing SEO for around 10 years and have know the ins and outs of the industry. I am also available to hire for SEO consulting.
5. Create a Social Media Presence
Another way to promote a network marketing business is to create a social media presence. Pick 1-3 social media networks that your target audience is on and get to work on building your presence there. You must make social posts regularly to build an audience. Writing a social media marketing plan can help you stay on track with promoting yourself on social media.
Isagenix associates (and the company itself) do a great job of promoting themselves on social media: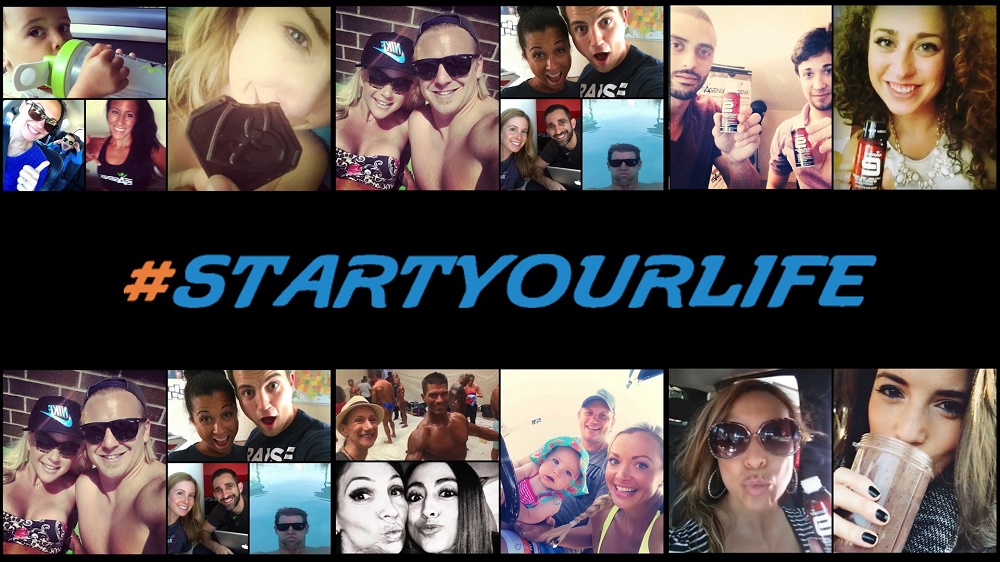 Something important that should be mentioned is to avoid over-promoting yourself on social media. If you talk too much about your products and business, people won't want to follow you. The majority of your posts should not be directly promoting your network marketing business. Remember that social media is a platform for connecting with others. Aim to connect with your target audience and customers.
6. Create Business Cards to Hand Out When Appropriate
Have you ever had a good conversation with a stranger? If you're a people person, then you've probably had many great conversations with strangers. Each person you talk to is an opportunity to promote your business. Assuming the conversation steers in a direction that would make it appropriate to mention your business, bring it up. If they show interest in the products you sell or the concept of network marketing, then offer your business card.
Be careful to not come off as pushy or try handing out your business card when the situation isn't appropriate. It's usually fairly easy to mention your business without being overbearing because many people will ask you what you do for a living in conversation. There is your opportunity to bring up your side business and aspirations to turn it into your full-time job.
7. Attend Relevant Networking Events
Another great way to promote your business and make connections in the industry is to attend network marketing events. There are two types of networking events you should attend: (1) Network marketing events for MLM marketers as a whole and (2) company-based networking events.
Similar to when you hand out your business cards to random people you meet while at a coffee shop or at the gym, you don't want to be overly self-promotional at network marketing events. Although they are often intended for the purpose of networking, no one wants to talk to someone who's only talking about themselves. Show an interest in their business and what they do. Ask them about their own dreams and aspirations. If the conversation goes the right route, then it's acceptable to give your business card. Some people, however, like to give out their business card upon introduction. This is acceptable too, but still remember to not be overly promotional.
Tips for Being Successful in Network Marketing
Here are some final tips on being successful in network marketing to help you get a head-start:
Be Honest
Don't use deceptive tactics to gain referrals. Not only is it wrong to the people who are being deceived but it will give your brand a bad reputation. There's no need to lie in your marketing or business dealings. Honesty will take you much farther.
Act as a Leader
When you start a network marketing business, you take on the role of a leader because you're responsible for sponsoring and training other people. Just as you cared about finding a sponsor who would be involved in helping you become successful, you should help those under you as well. Strive to be a good leader and trainer, so that the people you sponsor will be supported and not left in confusion as to what they need to be doing.
Follow Up with People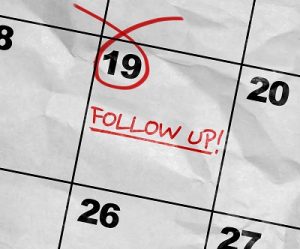 It's a good idea to follow up with contacts every once in a while to check on their progress and see if they have any questions. This can make the difference between losing a recruit and keeping one. You can also follow up with prospects who declined your offer if you asked them for permission to follow up in three months to see if they are ready to join.
For instance, let's say you've discussed network marketing with someone and they showed an interest but declined because they don't have enough money to get started. You can ask them if it would be okay to follow up in six months. If they say yes, then write down their contact information, give them your business card, and schedule the time to call them for a follow up in six months. This strategy will help you retain potential customers you would have otherwise lost by accepting the first "no". Remember that "no" doesn't necessarily mean "never." Just don't push someone immediately after they've declined. They need time and space.
Find Your Unique Selling Point
Something you've probably worried about is people choosing to sign up with other sponsors who have more success than you. This is where the unique selling point comes in hand. Every business should have a unique selling point, which is what differentiates them from the competition. What makes you and your business one-of-a-kind? Find a good reason for people to buy from you instead of your competitors and work it into your marketing approach.
Getting started in network marketing is a simple process but it's a lot of work. To make the work fun, it's important to choose a company and product that you feel excited about. Find a product that you'd be interested in promoting. After you've confirmed the company you're interested in is legitimate, find the right sponsor to guide you throughout the process.
A good sponsor will make it much easier to build your network marketing business because you'll have access to their knowledge and expertise. Learning from other successful network marketers shortens your learning curve. By following the guide outlined above, you will be on the right track to building a successful network marketing business and will already have the foundation in place.
Ready to Join My Multi Level Marketing Team? Contact Me Today!
Latest Network Marketing Posts