Thursday, Feb 23, 2017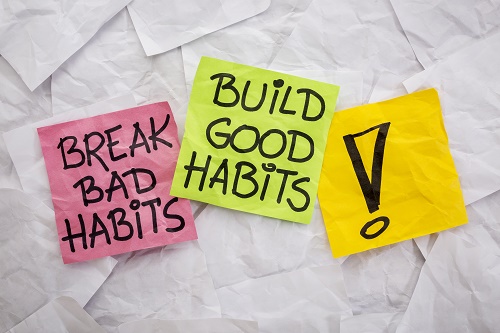 What makes a network marketer successful? Ask five different people and you'll receive slightly different answers, but what it boils down to is having the right habits in place. Habits either hold you back from accomplishing your goals or push you forward on the road to success. What your goals in life are determine what kind of habits you should cultivate. If you're starting a network marketing business, then you'll need to develop a few of the following network marketing habits:
1. Listen Closely
Because network marketing is people-oriented, you must learn how to listen closely to what prospects and partners say. You will have a better chance at closing a sale and working peacefully with others when you listen well. Good listening skills improve your understanding of others, the quality of your relationships, and your likability. Whenever you catch yourself thinking of how to respond to someone while they're talking, return your focus on what they're saying. Ask questions to make sure you understood what they said.
2. Keep Your Word
The most successful network marketers keep their word. When they say they'll call you back on Thursday, you receive the phone call on Thursday, not on Friday. When they tell you that they'll write a guest blog post for your website, you'll see an email from them before the month is over. Network marketers are rarely late because they know the importance of keeping their word. If you read customer reviews from several small businesses, you'll eventually find a business that has complaints about the business not doing what they said they would and lacking punctuality. You don't want to do business with someone like that, so don't be that person either.
3. Say Nice Things About Others
If you talk negatively about others on your website, social media, or in conversations, it can negatively affect your results. Many people prefer doing business with those who have a positive mindset and don't talk badly about others. Constructive criticism is necessary sometimes when you're trying to help a member of your downline improve, but always be mindful of how you deliver that criticism. It's a good idea to first point out something positive, then give the constructive criticism. And wrap up on a positive note. This tactic makes what you say more digestible.