Wednesday, Oct 26, 2016
Disclaimer: I'll put this at the top of the post so I don't get in trouble at home! My partner, Nicole, is incredibly supportive of all my business ventures.
Is Your Spouse Stopping You?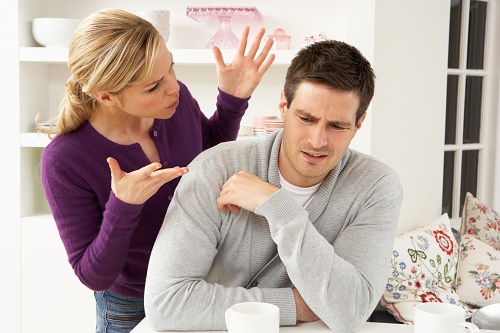 A common problem people face when they try changing careers is dissatisfaction from their spouses. Their significant others may refuse to let them start a business or change careers. If you're stuck in this difficult situation, then continue reading to learn why your spouse is stopping you from achieving (it's not as bad as you might think) and what you can do about it, so that you both are happy. I haven't personally been in this situation before but I have worked with people who have had this struggle and learned a few things from them to help others.
Think about the Real Reason They're Resisting Your Change
First, you must understand why your spouse isn't supportive of your dreams. Usually, it's not for a malicious reason and has more to do with them than you. There are five core reasons a spouse doesn't believe in your business:
It will change your family's routine
It brings their deep-seated fears to the surface
It goes against what they believe and value
It requires a level of faith that they are too afraid to have
It painfully reminds them that they're stuck in their own career that they don't like