The numbers are in and they're staggering! Two million emails are sent each and every second, of each and every day! Moreover, I've earned hundreds of thousands this year alone simply from my uber-responsive email list, so whoever said email is dead is clearly living in the 90s.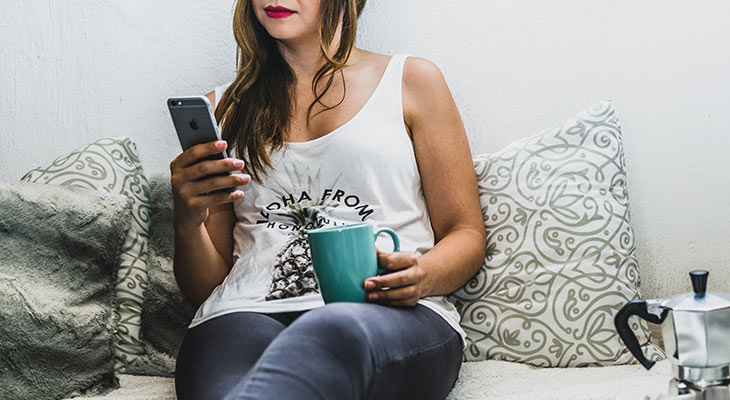 As a business owner or network marketer, you need an email list. It's that simple. However, unless you have a small army, you can't send 10,000 personalised emails a day, so you need a tool to build and manage that list. You need an email marketing system.
With an email marketing system (often generically referred to as autoresponders**), you can automate the entire email marketing process to build and monetise your lists on autopilot. Utilising this automated system, you can build and nurture valuable relationships with each subscriber and reinforce your brand message without the need to even hit "send."
** Note: for the purpose of this article, I will refer to email marketing systems as autoresponders. Technically, autoresponders are one or more emails sent in response to someone completing a form on a web page or in response to an email sent. Basically, it automatically sends responses to one of those triggering events. An autoresponder (by definition) is automated. Email marketing systems allow you to set up autoresponders, as well as send one-off emails promoting products or sales.
Without an autoresponder, you would need to manually email each email address in a database. Not only would this be extremely time-consuming, but it would also make managing your subscriber list an absolute nightmare.
You know it. We know it. Everyone knows it. The only way to maximise your online income and minimise your workload is to automate and streamline your business. In order to do this, you must be able to communicate and build relationships with prospects on complete autopilot.
How can you begin doing this? In addition to emphasising the importance of autoresponders, this post will show you which autoresponders will benefit you the most, how to choose the right one based on your business or network marketing goals, and how to make the most out of each and every lead.
So, without further ado, let's dive right in!
Email Autoresponder: A Critical Component for Your Success
If you're serious about network marketing or running a successful online business, you need to spend your time expanding your business, not writing hundreds of emails day in and day out.
There are only 24 hours in a day. In order to expand your sales and dominate your market, your time should be spent promoting your business, gathering leads, enhancing your website, and employing additional monetisation channels.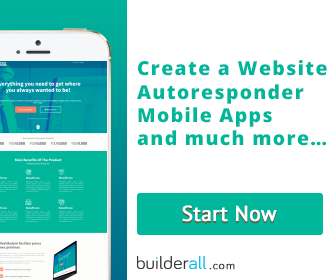 This leaves little time for building your email list, managing relationships with subscribers, and profiting from the most profitable monetisation channel of all: email. This is why email autoresponders are such critical tools for your success.
With an autoresponder, you're able to instantly reach out to new subscribers and begin building a profitable relationship with them without having to lift a finger. Your autoresponder will do it all for you!
Why do you think the top leaders in your market or network marketing company are so successful? It's because they do ONE thing better than everyone else. They excel at developing relationships with prospects and customers to maximise their income and drive their business.
Everyone who is successful online has worked hard to develop valuable relationships with prospects and customers, and they've done this via autoresponders. Without autoresponders, they would have been unable to build a loyal following of 20 people, let alone 20,000!
Imagine trying to market to 100, 1,000, or 100,000 customers by sending emails to each one individually each day. It would take hours upon hours just to touch base with them. Plus, the chances are only a fraction of your emails will hit their inbox!
Now, imagine the possibilities of an autoresponder. With such a tool in your marketing arsenal, you can connect with all of them with a simple click of the mouse. Better yet, you can do it on complete autopilot by setting your autoresponder to automatically email your list of subscribers at times and dates of your choosing.
Want to email your 10,000-person subscriber list every Monday, Wednesday, and Friday once in the morning and once in the afternoon? Simply write a bunch of emails beforehand as part of your sales funnel, load them into your autoresponder and select the dates and times you want to drip feed them to your prospects. It's as easy as that.
In addition to being able to constantly communicate with your prospects, regardless of how many there may be, you'll finally be able to enjoy automated profits. By sending friendly and helpful content-based emails with some promotional emails mixed in, you'll enjoy a steady, predictable stream of sales on complete autopilot!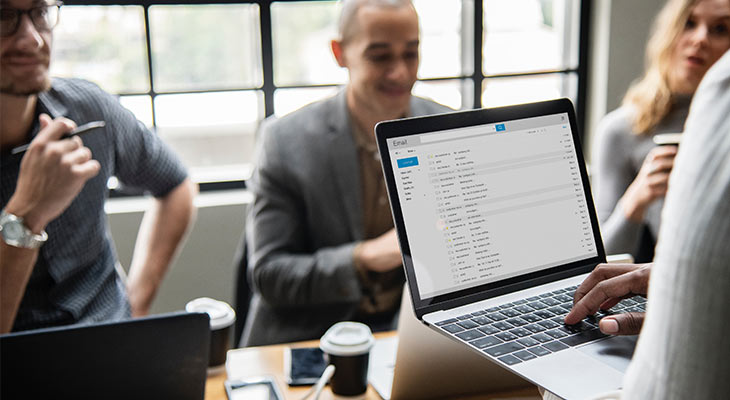 More Reasons to Begin Using an Email Autoresponder TODAY
As you can see, an email autoresponder is critical for the success of your online or network marketing business. However, there are a few more advantages of using a professional autoresponder service, including:
Spam Compliance
By using a professional autoresponder service, such as BuilderAll or MailChimp, you're guaranteeing your emails are spam compliant, which helps ensure their deliverability.
Higher Delivery Rates
Speaking of delivery, professional autoresponder companies, like the ones above, are experts at landing your emails right in the inboxes of your subscribers. Their higher delivery rates ensure more of your emails will be read, leading to more conversions, sales, and profits.
Unlimited Mailing Lists
With BuilderAll, MailChimp, or another respected autoresponder provider, you'll have the ability to create unlimited mailing lists and email campaigns. Not only does this allow you to segment your list for higher conversion rates, but it allows you to venture into other niches as well!
Advanced Segmenting
Segmenting your lists will allow you to better connect with specific groups of subscribers and maximise your response rates. For example, you can conduct a survey for new subscribers and segment them into different groups according to their answers. If you're a network marketer, everyone who says they're new to network marketing, has some experience, or are seasoned pros can be segmented into different lists and marketed to in different ways.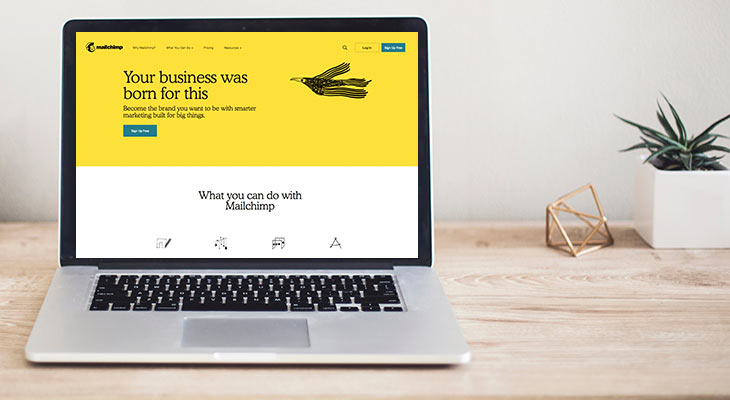 Which Email Autoresponder Should You Choose?
When it comes to email marketing, there are several reputable autoresponder providers to choose from. Many even provide free offers, allowing you to begin building your business and list with fewer startup costs.
Unfortunately, nearly all of these "free" accounts can end up costing you serious coin down the road. In fact, 99% of email autoresponder services employ a tiered pricing structure. The more subscribers you get and lists you build, the more you'll be charged each month. Worst of all, you may not even be able to export your list if you decide to change providers, which essentially puts you back to square one.
Other "free" accounts may also show third-party advertisements in your emails, blowing any chance of converting a prospect into a loyal follower and repeat customer. So, list builder beware! It's always best to invest in your success and choose a professional autoresponder account.
BuilderAll vs. MailChimp
Now that that's out of the way, we can move onto the best email autoresponder companies, of which, BuilderAll and MailChimp definitely take the cake.
Platform
Cost
$29.99USD a month
(for up to 10,000 subscribers)

Free for up to 2,000 subscribers
$50USD a month for 5,000 subscribers
$75USD a month for 10,000 subscribers

Ease of Setup
 Easy
 Easy
Drag and Drop Website Builder?
Yes
No
Sales Funnels?
Yes
No
Landing Pages?
Yes
No
Animated Video Creator?
Yes
No
Floating Video Creator?
Yes
No
Design Studio?
Yes
No
Presentation Builder?
Yes
No
BuilderAll is by far the best autoresponder for newbies to online marketing and anyone just beginning to build their email lists. How so, you ask? For starters, for only $29.99 USD per month you can build and manage a cash-siphoning list of up to 10,000 subscribers.
However, the benefits of BuilderAll extend far beyond its autoresponder service. In fact, BuilderAll is a one-stop, drag-n-drop marketing solution you can use to create your website, blog, sales funnels, sales pages, landing pages, lead capture pages, animated videos, and virtually every other proven marketing tool.

MailChimp, on the other hand, is a traditional autoresponder provider that specialises in email marketing solutions and little else. While it's relatively new to the scene compared to classic providers like AWeber and GetResponse, its popularity has skyrocketed in recent years to become the go-to autoresponder of choice for many of today's top marketers.
On the downside, as I said, MailChimp doesn't offer the versatility and suite of tools that BuilderAll does. It's also more expensive and utilises a tiered pricing structure. Although MailChimp is free for the first 2,000 subscribers. After that, your charges will increase from $25 and keep rising as you grow your subscriber base.
Bottom Line
Whether you're a small business owner or network marketer, if you're doing anything online you need an email autoresponder. This one simple tool can be the key to your success and unleashing completely passive profits each and every day.
So, spend some time thinking about your business goals and needs, review your autoresponder options, and start building your very own profit-pulling list! I did only a few short years ago and have never looked back!