If you're struggling to convert traffic into signups and sales, you'll probably agree when I say it's next to impossible without a great sales funnel.
In fact, a quality sales funnel can increase your conversion percentage tenfold, if not more, and do the heavy lifting for you. When everything's dialed in, all you'll have left to do is scale up your campaigns for explosive gains and maximise your ROI.
This may sound too good to be true, but in today's post, I'm going to show you the importance of a high-powered sales funnel and how to create one in no time at all.
Look: According to HubSpot, only 32 percent of sales organisations can identify their sales funnel.
This means 68 percent have no idea what their sales funnel is and are either missing out on serious profits or folding up shop as a result.
You don't want to be one of them. Keep reading to learn more about the unquestionable importance of sales funnels and how to utilise them to your distinct advantage starting today.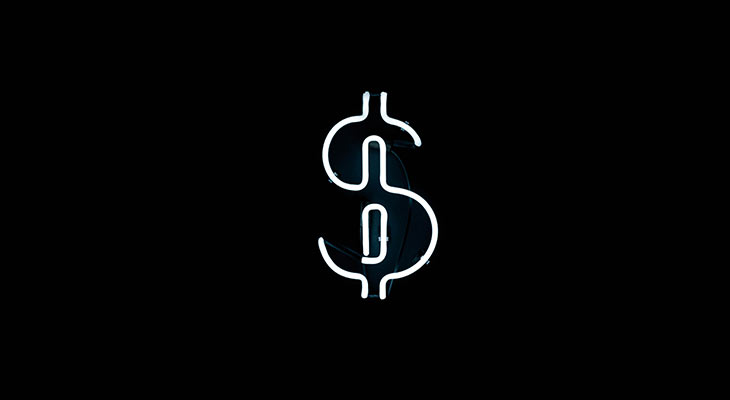 Sales Funnel – Proven Way to Make $1,000's a Day
Whether you're a network marketer, affiliate, or product creator, a sales funnel is an absolute must. Without one, you're destined for failure and a much, much heavier workload.
However, no slapped together sales funnel will do. You need a great looking sales funnel that captures the attention of your prospects and keeps it all the way through the conversion and beyond.
But here's the deal…
You can't have a lucrative sales funnel without first appreciating their importance and understanding all that it can do.
In its simplest form, a sales funnel is a journey you take your prospects through to guide them towards becoming happy, loyal customers. Although you target thousands of people in your marketing efforts, only a fraction will supply their email address and become leads. Even fewer will actually become customers or clients.
You need to create an awesome sales funnel to get a larger slice of the pie and keep your entrepreneurial dreams alive.
It serves many purposes, but the primary job of a sales funnel is to funnel down prospects into new subscribers and happy paying customers. To do this, a sales funnel is created into four essential stages.
Stage 1 – Attraction
This initial stage involves marketing and advertising to bring eyes to your sales page or video, website, or social media page.
Here's an example:
Let's say you have a new dog and you're in need of some helpful training tips and advice, so you pull up Google and search for "dog training tips." In the search results, "5 Essential Commands You Can Teach Your Dog – Caesar's Way" appears on the first page.
What do you do?
You click the link of course! This is known as attraction, and it's the very first piece of business when constructing a sales funnel.
Whether you're utilizing SEO, Facebook adverts, or email solo ads, the concept is the same. Get yourself, your website, and your product in front of your prospects' eyes and grab their attention!
Stage 2 – Conversion
After grabbing their attention, you need to gain their trust and entice them to offer their name and email address. This is known as a conversion. To do so, you need a great offer, blog post, or video to inspire visitors to action. Pop-ups, social media icons, email newsletter links, and so on should be added in order to help spur the conversion.
Continuing with the previous example, you scan the homepage of Caesar'sWay.com and find the information valuable. You also notice several links prompting you to sign-up for more valuable tips delivered straight to your inbox.
Again….what do you do?
Since Caesar looks friendly, the site looks professional, and the advice was helpful, you provide your name and email address. Before you know it, you receive an email thanking you and giving you a warm welcome.
Stage 3 – The Close
After you've gained their attention and trust, it's time to seal the deal and transform your prospects into paying customer, clients, or associates.
There are a number of ways to do this, but in the case of our example, you receive an email from Caesar a couple of days later offering you more helpful tips. However, at the bottom of the email, Caesar describes an excellent book he's written with page after page of training tips specifically for your dog's breed.
You can't resist.
The tips you've received have been great, but you want to be the best dog owner in the world, so you whip out your Visa and happily buy the book.
You have just been closed.
Stage 4 – Satisfaction
The last stage of a sales funnel involves follow-up emails, webinars, tutorials, contests, and so on in order to drive customer loyalty and satisfaction.
In our example, you love Caesar's dog training tips and the product you received, so you respond to the additional emails he sends you and the advice he shares, becoming one of his most loyal customers.
Along the way, you may even tell all of your family and friends about Caesar's Way and promote his brand through word of mouth.
Beautiful isn't?
While your business is likely different than Caesar's in a number of ways, the principles are one in the same. You must first attract a steady of flow of qualified visitors to your site. From there or another landing page, you convert them into leads, close the deal, and follow up with them to encourage customer loyalty and the grassroots promotion of your brand.
It's that simple.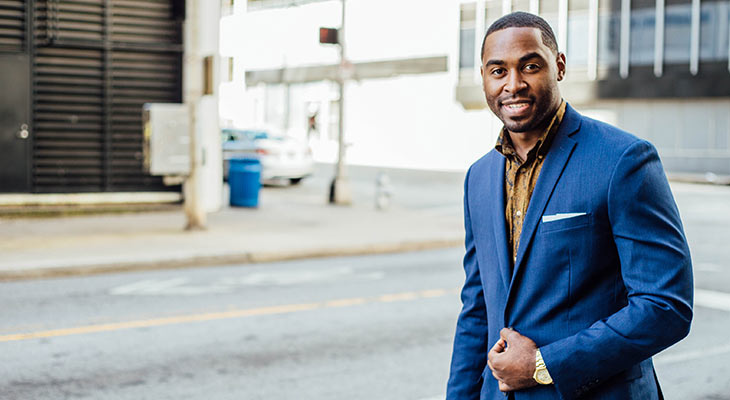 Insane Profits – Why You Need a Great Sales Funnel
Whether you're looking to open a flower shoppe, launch your own investment fund, or become the next network or internet marketing millionaire, a sales funnel will play a vital role in attracting and closing invaluable customers or clientele.
Without one, you'll find yourself flying blind with your sales ebbing and flowing along with your effort. Not only does a sales funnel provide you with visibility in the marketplace, but it provides you with a completely automated sales process to ensure your business receives a consistent flow of leads, sales, and satisfied customers with minimal effort.
A sales funnel also gives you the ability to measure the performance of each element and progress of each stage, which is critical for sustained profits and long-term growth.
In other words…it will make you money.
Even if you spend an obscene amount of money to drive quality traffic to your site, only a small fraction will have their card out and be ready to buy right away.
Instead of looking for the next big marketing technique, create a cash-grabbing sales funnel and plant yourself firmly on the path to financial prosperity. With BuilderAll, you can have a great looking sales funnel in no time at all.
Still Not Sure You Need a Sales Funnel?
Here are a few more things a sales funnel will do for you:
• Attract More Leads
According to research, only 29 percent of people prefer talking to salespeople, while a whopping 62 percent opt for a search engine.
Everyone is online these days, so you need to go where your prospects are. Combined with SEO and advertising, a digital sales funnel with email opt-ins, sales pages, videos, webinars, and so on will allow you to attract more customers and boost your business to infinity and beyond.
The sky truly is the limit.
• Increase Lead Quality
Not all leads and customers are created equal. Rather than spreading yourself thin chasing poor quality leads, a sales funnel will free up much needed time to focus on both quantity and quality. With quality leads and a quality sales funnel, there's nothing left standing between you and your financial goals.
• Free Up Your Time
Even if you have a great product or service, you can work yourself to death and still struggle to get by without a sales funnel. They're that important.
In addition to their ability to add continuity to your marketing efforts and get more sales, the beauty of sales funnels is their automation. All you have to do is create it, which is super easy with BuilderAll. Then, you're free to spend your time focusing on lead generation and wealth creation.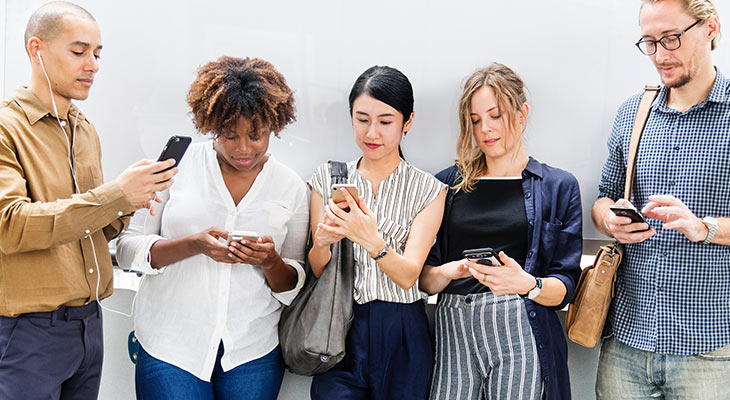 How to Create a Killer Sales Funnel
There are several things that go into making a great sales funnel, which can easily stop you dead in your tracks out of fear of the unknown or the work involved. However, there are several drag n' drop solutions that can allow you to churn out a killer sales funnel in no time at all.
Here's a look at a few of the best:
• BuilderAll
• ClickFunnels
• LeadPages
With any one of these solutions, you can easily create landing pages, opt-in pages, pop-ups, video pages, contest pages, and much, much more.
Don't know code? No problem!
If you can press a button, swipe, and click a mouse, you can create insanely profitable sales funnels. They make it that easy.
BuilderAll vs. ClickFunnels vs. LeadPages – Which One's Best?
All three options are ruling the roost these days and each one is capable of helping you make outstanding, professional looking sales funnels before you can break a sweat. However, one stands out as the definitive leader of the pack.
BuilderAll is inexpensive and easy to use yet highly versatile and dynamic, which is a rare combination in the world of sales funnel software.
Sure, ClickFunnels and LeadPages are pretty easy to use and can help you create great sales funnels too, but they're both markedly more expensive and less versatile. BuilderAll has 1,000s of templates as well, making it a one-stop, drag-n-drop marketing solution.
Plain and simple.
Bottom Line?
You need a sales funnel.
That's all there is to it.
Without a great sales funnel to grab your customers' attention, gain their trust, and convert them into, well, customers, your marketing efforts will likely lead to disappointment and an empty wallet in the end.
So…do yourself a favour and sign up for BuilderAll today.
A killer sales funnel and fatter pockets are just a click away!