I've been in the online marketing and SEO industries for over 8 years. In that time, I've come across a number of websites, tools and programs that have helped me create a multiple 6 figure income working from home.
I only recommend websites/tools that I actually use. The following have been hand-picked from the 100s I have come across in my time.
SEO Tools
SEMrush
SEMrush is the most comprehensive suite of SEO tools available. If you're serious about monitoring your own keywords (and those of your competitors), try SEMrush today. It's free to join!
Check out how easy their keyword analysis tool is to use. Simply enter any Australian website and you'll get rankings, backlinks, keywords, traffic volume and much more in only a few seconds!

Link Assistant (SEO Powersuite)
This powerful all-in-one suite of SEO tools can be downloaded for absolutely free! Great for those on a low budget or just beginning their online business.
Website Hosting
BlueHost
I use BlueHost to host all my websites. They offer 24/7 support and a money back guarantee. Plus, I have never had any server/downtime issues with them. Highly recommended over other website hosting companies!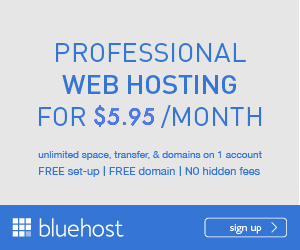 Domain Registration
Crazy Domains
With Crazy Domains it's quick and easy to register your domain. Simply click on the banner below, select which domain(s) you wish to register, and they will be yours in less than 5 minutes.
E-Commerce Solutions
Shopify
I use Shopify for Buji Tea (my website selling weight loss tea). Their built-in templates make it super easy to create a professional looking website with absolutely zero website design experience, plus you can easily accept payments via credit cards and other methods. They offer a free trial, so it's never been easier to start selling your products online.
Sales Funnels
ClickFunnels
ClickFunnels contains everything you need to properly market your online businesses. Landing page software, email autoresponders, split testing and much more. You can easily set up single landing pages for various offers that you wish to promote. They offer a free 14 day trial, too.
Get More Free Tools in My eBook!
Save
Websites I Recommend,