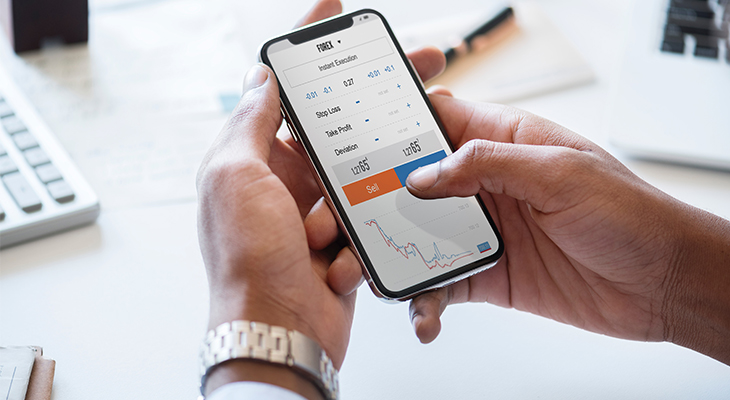 ABC
The simple truth is you need an online presence.
Without one, you'll not only struggle to survive as an entrepreneur, but you'll leave a horde of money on the table as well.That being said, you can't just jump into the online arena ill-equipped and unprepared. You need the right guidance and a set of tools to
help you collect leads, grow your following, and convert those leads
into cold harsh cash.Lucky for you, you're learning from the best. As Australia's #1 MLM enroller, I've generated seven figures utilising the very same tools I'm about to share with you today. If you want to explode your profits in 2017 and beyond, these 12 must-have online tools will help you do just that. Enjoy!
1. Website Builder
In today's day and age, having your own custom website is one of the foundational keys to your success. Without one, it's nearly impossible to position yourself as an expert and industry leader. In other words, having your own website is a must.
Your website, especially if you plan on entering the highly lucrative and equally competitive MLM space, is a place you can send people to learn more about yourself and your business, discover your expertise, provide their contact information in exchange for discounts or valuable advice, and ultimately purchase your products.
In the good old days of dial-up, having a website meant hiring expensive coders and Web developers, or buying some expensive software and spending weeks to simply learn how it works. Fortunately, times have changed. Today, inexpensive and easy-to-use drag 'n drop website builders, like BuilderAll, allow you to have a fully functional, great looking site up and running in just a few hours, if not sooner.
Sound too good to be true? What if I told you there are hundreds of thousands of successful sites all across the Web built with drag n' drop website builders?
It's simply the EASIEST way to build a website. Unlike WordPress, there's no need for any coding knowledge whatsoever. It's just a simple game of drag and drop. Choose one of the many templates, add content for your pages, upload a logo, and press publish. That's basically all there is to it.

There are a ton of website builders on the market to choose from, but I prefer BuilderAll. Wix is free, but you'll get an ugly URL in the form of yourname.wix.com. This looks unprofessional and does very little in promoting your brand. To add your own domain and remove the unsightly Wix ads, it will cost you $24.50 each month.
Squarespace and several other solutions are available as well, but they're terrible when it comes to SEO. Trust me, I'm an SEO expert. If you want your site to show up on the first page of Google's search results, which is valuable advertising and one of the keys to my success, you need a website builder designed with SEO in mind.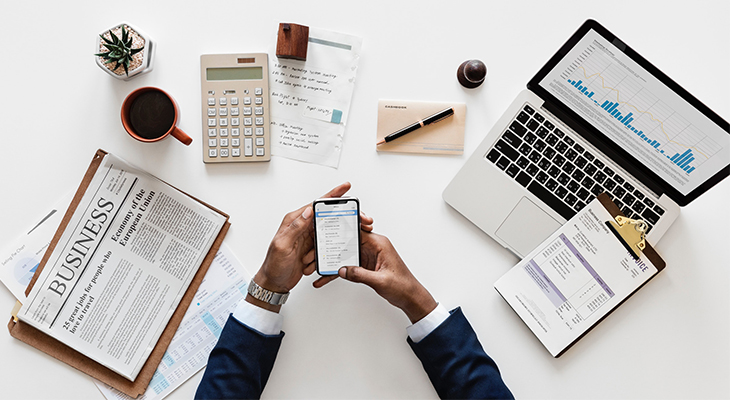 2. Sales Funnel
If your goal is to enjoy the freedom and profits of making money online, you need a high converting sales funnel. What is a sales funnel, you ask? A sales funnel is essentially the process your clients or customers go through when they visit your site or click on an ad. From the time he or she first sees or hears about you and your solution up until they purchase your products, this entire process is part of your sales funnel.
Sales funnels are so important that many online businesses and marketers choose to setup their sales funnels before they even create a website. From videos to autoresponders, many of the tools below are designed to help you create and manage a successful sales funnel.
With ClickFunnels and many other sales funnel creators you can end up paying upwards of $297 per month for these tools. BuilderAll allows you to take advantage of hundreds of plug n' play sales funnels ready and waiting to begin collecting leads and converting them into sales. Better yet, I've scored my readers free access for a limited time only:

3. Autoresponder
Did you know over 200 billion emails are sent each and every day? That's over two million emails per second and over 70 trillion emails each year!
The numbers don't lie, and they clearly highlight the importance of email as a communication and advertising tool. Therefore, creating an email list of buyers and loyal followers is a critical aspect of profiting in 2017. To do this, you need an autoresponder.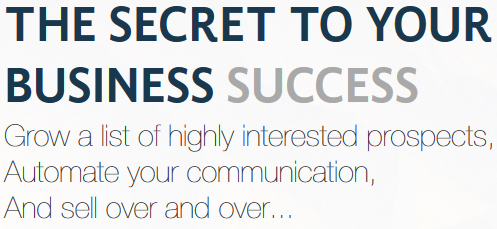 An autoresponder allows you to collect the names, email addresses, and other contact information of potential customers and automatically send them emails daily, every other day, weekly, and so on to gain their trust, sell them products, and promote your brand. You simply write up a series of emails, load them into your autoresponder, select the send dates and times, and it markets to your list for you on complete autopilot.
A large responsive list can help you earn a substantial sustainable income online, and an autoresponder will help you create and manage such a list.
TIP: I've used a bunch of email marketing tools in my time, and this one is hands down the best.
4. Automated Videos
Grabbing the attention of people who have become increasingly blind to modern marketing tactics is no easy feat. Today's Web users expect to be wowed and only respond to entertaining and inspirational content that cuts through the white noise. Video does this, and automated videos have become the go-to tool for smart entrepreneurs looking to gain exposure, grow their following, and boost their bottom line.
People have short attention spans and would rather watch a video than read an article or blog post. It's that simple. Video also allows you to tell a story, which piques the interest of visitors, keeps their eyes glued to the screen, and compels them to take action in one form or another.
In fact, according to Invodo, 65% of viewers watch at least three quarters of videos they watch online. Furthermore, over 70% of marketers report better conversion rates with video than with any other medium.
Needless to say, a tool that allows you to create, edit, and share automated videos is a must. Unfortunately, custom automated videos can cost upwards of $500 or more. Don't believe me? Go to Go Animate or Wiz Motions and see for yourself. However, there are also video creation solutions, such as BuilderAll, which cost much less.
5. Floating Video Creator
A floating video creator allows you to create automated videos, add them to pages on your website, and have them play automatically whenever visitors land on the pages. This marketing method has proven to be extremely effective, especially when videos tell a story, feature someone talking to the audience, and compel them to take action in one form or another.
6. Design Mock-Ups
Aside from video, nothing legitimises and grabs the eye of potential customers quite like amazing design work, especially when it's used to show them the quality of your product or solution. Whether you're profiting from eBooks and courses or actual physical products, design mock-ups can be used to help improve the perceived value of whatever it is you're selling. With some Web builder solutions, design mockup tools are readily available for no additional cost.
7. Click/Heat Map
After your website and sales funnel is created, your success hinges on being able to monitor the behaviour of your visitors and identifying areas of improvement. After all, a button may not be working, some videos may be more appealing than others, and a certain section of a page may be causing visitors to leave.
A click/heat map tool solves this dilemma by helping you track how long visitors spend on each page and where they go from there. The tool points out areas on the page where customers are drawn to — you can easily identify which parts of the page are getting the most number of clicks, hovers or mouse movement.
There are a variety of click or heat map tools out there to choose from. Some, such as CrazyEgg, can cost upwards of $100 or more per month. On the other hand, others are just as functional and cost next to nothing. Some are even included for free as part of a Web building platform.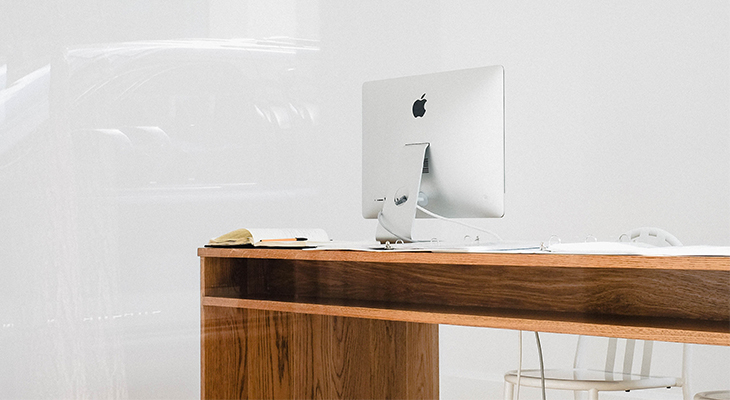 8. Presentation Builder
If you're following a business model requiring you to perform presentations for potential buyers or clients, a presentation builder tool will certainly come in handy. Even if you're not, having a professional presentation of a subject live and online for all to freely see definitely can't hurt.
Sure, you could spend hours upon hours putting presentations together with PowerPoint, but there are much quicker and easier presentation builder tools just waiting to be put to good use.
9. On-Page SEO Optimisation Tool
My SEO skills have blessed me with the time and money to once and for all experience true freedom. If you're reading this, you want the exact same thing.
While you can post ads all day hoping to gain a decent ROI, Google can provide you with all of the potential customers and clients you could ever hope for. Best of all, it's a lot more cost effective! Without quality SEO, however, Google won't even know your site exists, let alone position it to attract customers. If you're creating quality content and hoping to rank it on Google and other search engines, you need a tool to help analyse your website and suggest SEO improvements. You need an on-page SEO optimisation tool.
When it comes to SEO optimization tools, SEMRush is hands down one of the best. With domain analytics, mobile search breakdowns, backlink tracking and much, much more, this powerful, extremely versatile tool provides you with everything you need to create and manage an effective and highly profitable SEO strategy.
Try it on your site (or your competitor's site), free of charge:
10. Facebook Integration Tools
Facebook may own the world one day. This social media behemoth can make or break your business, so it's important to have the right tools to successfully integrate your websites, apps, and sales funnels to the ubiquitous Facebook platform. The addition of a few buttons and graphics can translate into thousands of new site visitors in no time at all.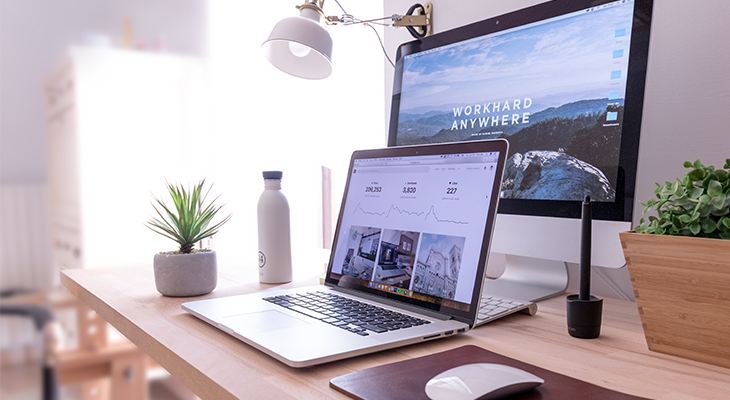 11. Browser Notification Tool
This helpful tool is relatively new, but it can be incredibly effective when used correctly. A browser notification tool does exactly what its name suggests; it automatically sends a notification to someone's browser, providing you with free publicity, lead generation, and sales.
12. App Creator Tool
Last but not least on the must-have list is an app creator tool. Since nearly everyone accesses the Internet through their phones these days, having an app representing you and your business can increase engagement and scale your business to a whole new level.
Quality apps can cost as much as $1500. However, solutions like BuilderAll have easy-to-use app creator tools included as part of their product package. Not only does this save you big bucks, but it allows you to launch your online business like a pro!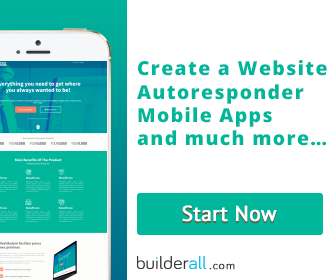 Save
Save
Save
Save
Save
Save