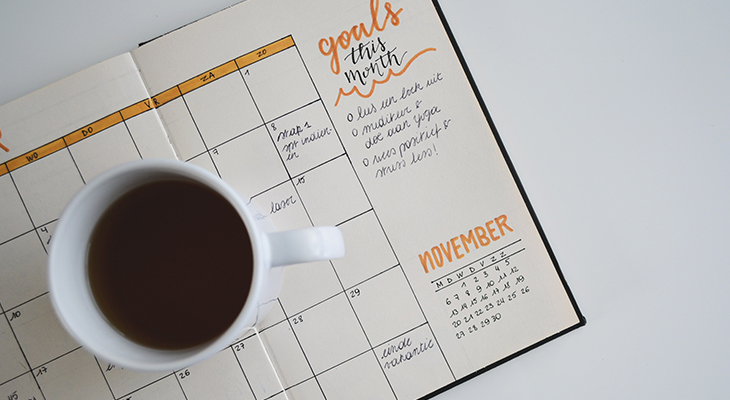 Traffic = Financial Rewards
The Internet is a big, scary place. According to internetlivestats.com, it's currently comprised of over 960 million websites – roughly 1 website to every 7 or 8 people in the world.
With so many websites, it's no wonder that businesses fight tooth and nail for every last pageview and traffic source. Increasing your site's traffic can have big financial rewards, from increased sales to improved brand recognition. I discovered this when I honed my SEO skills at Kitchenware Direct for 5 years.
In my industry, network marketing, your personal brand is tantamount to your business's brand. All of the traits that you'd like associated with your business – quality, trustworthiness, and appeal – have to resonate in your image and how potential clients and team members perceive you. And as newcomers to network marketing look for guidance from established industry leaders, it's critical for your site to be visible in the battle for traffic.
Faced with some stiff competition in my native Australia and inspired by relevant posts on Moz.com and other SEO sites, I decided to do a reboot of my personal site in August 2015. My goal was to make the site more appealing, tie up loose ends, and focus on my blog as a platform for generating traffic. I used a number of tools to assist me; which can be found on my list of recommended online marketing and SEO tools.
Brand-Focused
The main point that I wanted to hammer home with my new site was my success with Isagenix, one of the top network marketing companies in the world. Since starting my business, IsaTonic, I've maintained consistent success as the #1 distributor of Isagenix products in Australia and New Zealand.
I did some keyword research and focused on keywords like "network marketing," "network marketing Australia," and keywords specific to my brand like "Brad Russell". Conscious of avoiding keyword-stuffing, I made sure that my website content and blog posts prioritised good writing and useful information. If there's one lesson I learned from the previous iteration of my site, it's that good SEO rankings are not valuable if the site's content is a turn-off.
To present an effective unified front, I worked hard to make sure that my branding was consistent between my website and social media pages. I chose an image that I thought would be enticing to people interested in the self-employed lifestyle and deployed it across all platforms: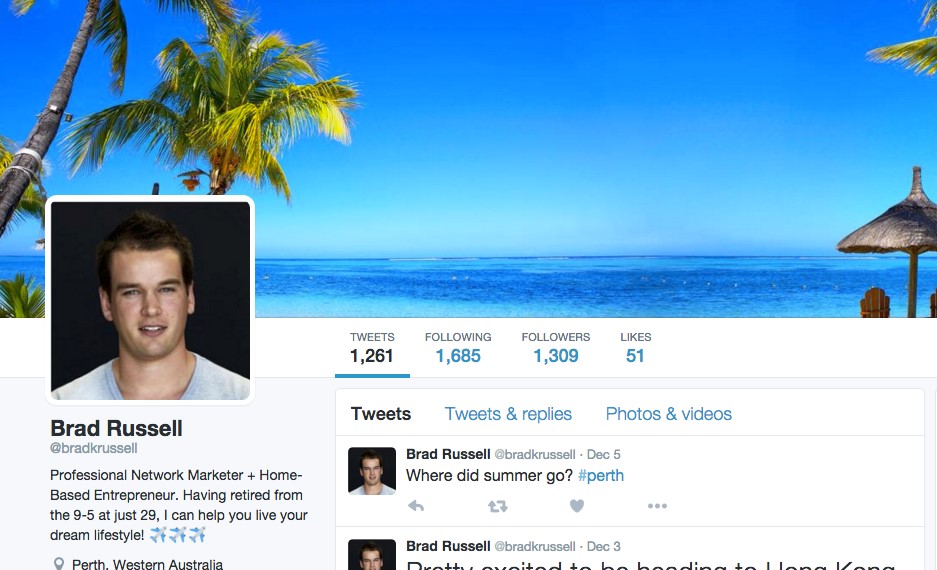 With an emphasis on network marketing, I made sure that each of my social media profiles was delivering quality material related to my industry. For example, I wrote this blog post for my LinkedIn page just in time for my new website launch.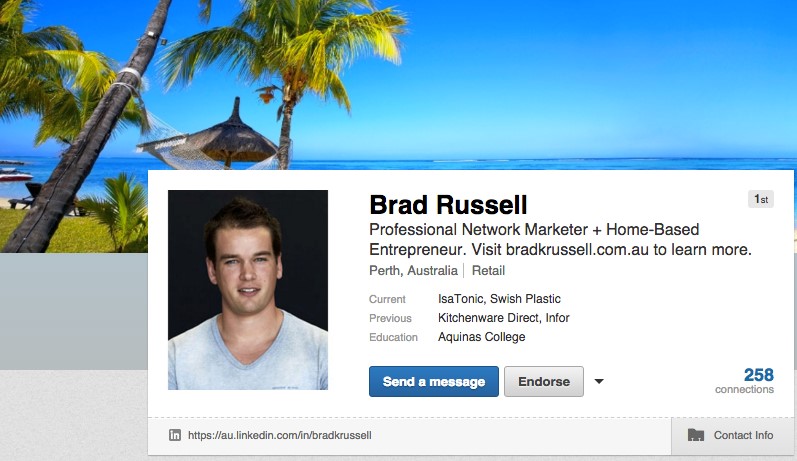 Cleaning House
Improving the quality of my website also meant removing some content that was detrimental to my overall brand. Taking the advice of a previous Moz.com post – Clean Your Site's Cruft – I cleaned my website of any blog posts that were unrelated to network marketing, SEO, or e-commerce. These posts were performing poorly and dragging down my site's rankings.
In general, my old website was also underwhelming in the value it offered to visitors. With just a blog feed sorted into three categories, there was a severe lack of material that demonstrated what I had to offer to a potential client or team member.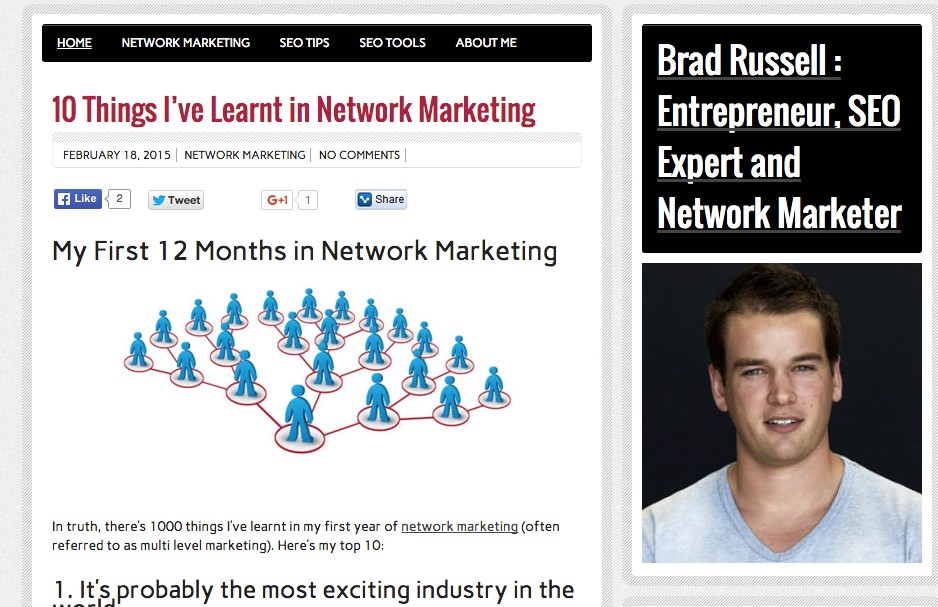 Among other issues, you'll see that there was no easy way to contact me from the homepage nor any connection to my various social media accounts. I shudder to think about how many potential leads were lost due to shoddy web design.
The rebooted version of my site addressed these problems with clearly visible icons linked to my social media accounts, prominent contact information, and a number of pages describing my businesses and achievements.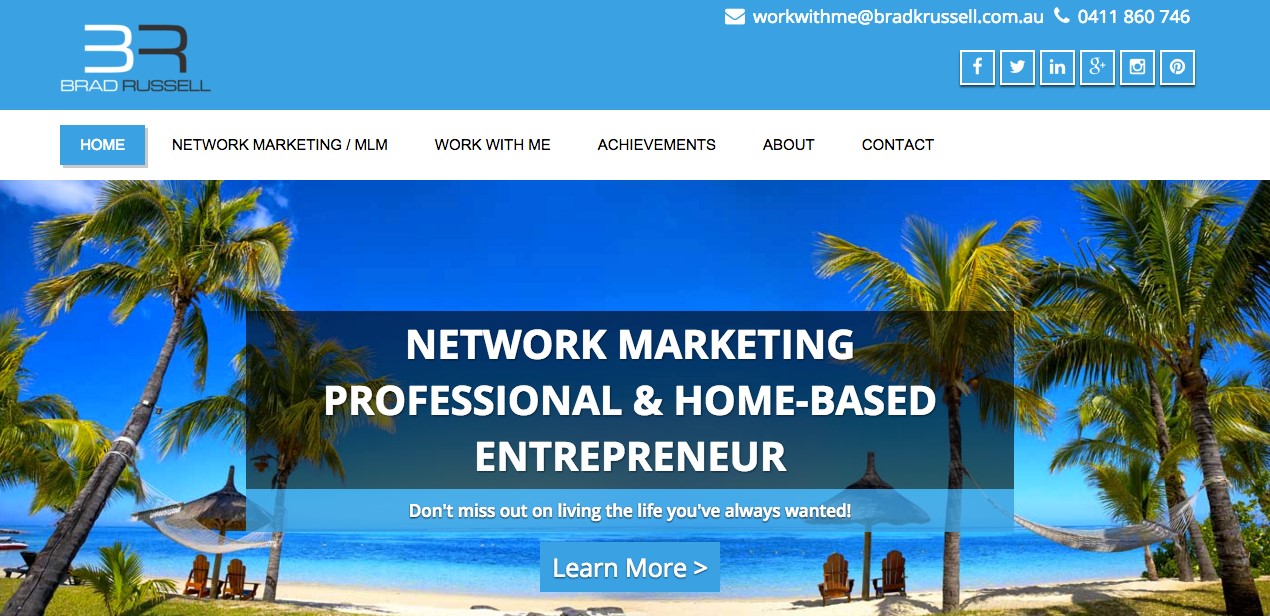 Each page on the new site has been carefully tailored according to my SEO goals, and my blog is updated regularly with high-quality posts related to network marketing, entrepreneurship, and working from home.
The Power of a Persuasive Blog
While the aesthetic changes to my new site undoubtedly helped, the main change driving my increase in traffic was a dedicated effort to improving the quality of my blog posts.
Recognising that the majority of visitors would be coming in search of network marketing information, I prioritised posts that dealt directly with the industry. I took advantage of this opportunity to address concerns that some people have about starting a network marketing business. In each post, I worked hard to weave in my chosen keywords without it sounding too awkward or overbearing.
Other posts focused on broader topics that could be applied to my industry but would appeal to more visitors. This post on entrepreneurship skills helped to drive new unique visitors that otherwise would not have read my blog.
The most affirming sign that my changes were working came in the form of reader interaction; where my previous blog posts received no response from readers, my current posts are often given a star rating and I've received more email feedback than ever before!
The Results

If you're skeptical about the results that could come from some simple rebranding and improved blog posts, you're not alone. Throughout the rebranding process I wondered whether my efforts would pay off in any traffic increase at all.
However, I'm happy to say that the rebranding strategy has shown consistent results over the past three months:
Traffic Increase Since Rebranding (October 27, 2015 through January 27, 2016)
| | |
| --- | --- |
| Total | 105% |
| Keyword: Network Marketing | 800% |
| Keyword: Network Marketing Australia | 522% |
| Keyword: Brad Russell | 422% |
As shown in the table above, the keyword targeting in website content and blog posts resulted in traffic increases between 400-800%. Overall, traffic has more than doubled over the last three months; I've seen a noticeable increase in sales leads and my team is growing quickly compared to the first nine months of 2015.
Summary – Three Actions You Can Take Today:
Coordinate branding between your website and social media profiles. Maintain a consistent logo, images, and public persona on every page you manage.
Eliminate content and blog posts that don't relate to your area of expertise. Removing underperforming posts can propel your site to the top of SEO rankings.
Decide on three or four keywords that you want to focus on for your website. Work to include these keywords without detracting from the quality of the content.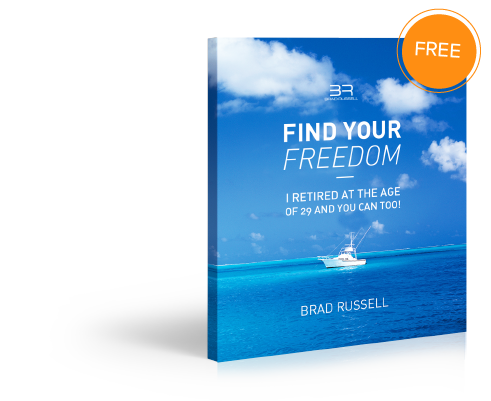 LIMITED TIME OFFER:
DOWNLOAD MY BOOK
Get my free eBook: How to Succeed in Network Marketing
See how I retired from the 9-5 at just 29.