Tuesday, Jan 17, 2017
Every new year, many New Year's resolutions fall short within the first few months. It's not due to lack of desire or lack of intention. The reason why many people don't fulfill their resolutions is because they don't know how and don't write them down.
Don't be down on yourself if 2016 didn't go the way you had hoped. If you implement the following advice, 2017 will be your best year yet! After through trial-and-error of my own, I have learned how to achieve my New Year's resolutions, which I prefer to call "yearly goals". And I can help guide you to accomplishing what you want this year too by sharing the most crucial tips for making 2017 your best year yet.
Set and Track Goals
The very first thing you should do to make 2017 your best year yet is write down your top three to five goals for the year. Then, schedule in your calendar when to check on your progress toward your goals to help remind you and stay on track. Monitoring and tracking your progress is a step some people forget to take when setting goals, which often leads to the goal not being accomplished.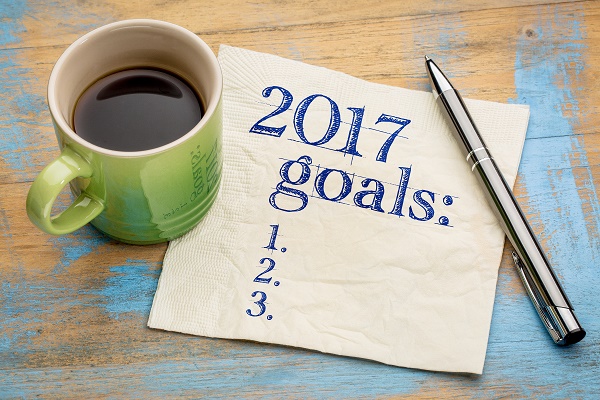 Use the S.M.A.R.T. method when setting goals. S.M.A.R.T. stands for specific, measurable, actionable, realistic, and time-bound. Time-bound means that you set a date by which to achieve the goal. An example of a goal that's specific is to earn $10,000 in one month. A goal that's too general is earn a lot of money. You have a greater chance at making a lot of money if you know exactly how much counts as a lot of money to you.
Once you have written down your top goals for the year, include the reasons why you want to accomplish those goals. Whenever you feel like giving up, look over the reasons why you want to achieve the goals. Perhaps, you want to provide a better life for your family. Maybe you want to start feeling energised each day in order to enjoy life more. Or you don't want to let down someone who believes in you and supports you. List as many reasons as you want.
The next step in successful goal setting is to break it down into manageable chunks over the course of the year. For instance, if your goal is to reach a six figure income, it can feel overwhelming to not break it up into smaller steps necessary for reaching that level. Think about what action steps are necessary for accomplishing your goals and schedule them in your calendar or planner.