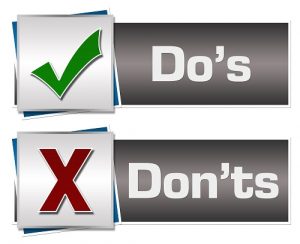 I strongly believe that network marketing is the best opportunity to build a thriving business. In the first three months of work on my Isagenix business, IsaTonic.com.au, I doubled my salary from my previous 9-to-5 job. Also known as multi level marketing (or MLM for short), this amazing industry allows you to rely on your work ethic, personality, and business skills to quickly build a client base and earn money.
However, as simple as it is to succeed in network marketing, it can also be just as easy to fall into a number of traps and pitfalls. Network marketing has a number of stigmas attached to it, and you will be working against these stigmas as you start your business.
Here are some tips avoiding mistakes as you build your network marketing company:
Take It Easy on Your Friends and Family
This is probably the biggest issue that most people have with network marketing. Many unsuccessful MLM entrepreneurs pay the start-up fee, register their business, and immediately start hounding their close friends and family to buy products. They may make a small initial purchase out of support, but they certainly won't appreciate you abusing their relationship for a few dollars of profit.
With multi level marketing, your friends and family may indeed end up being some of your clients. If you sell a product that appeals to your sister, there's no reason why she shouldn't buy from you and support your business. Let their business come to you. Your close circle will know about your business and if they're interested in your products, they'll let you know.
Focus instead on building a network through effective marketing and quality service. Develop an online presence through a personal website and social media profiles. Once you've found a few clients, deliver quality products on time and with a positive attitude. Word of mouth is a powerful marketing tool, and your client base will grow exponentially as you do good work.
Keep Your Identity
This is an issue related not only to network marketing, but also to any new hobby or business venture. We've all seen it on Facebook: someone starts a new business and suddenly it's the only thing they ever talk about. Their posts are all related to their business or industry, and it's as if they spend every waking minute thinking about plastic kitchen supplies.
Your friends were attracted to aspects of your personality that have nothing to do with your business. Don't let your new business take over your life and shove out the hobbies and interests that you love. This is critical not only for your relationships but also for your personal happiness. In my case, I don't think my friends would recognise me if I stopped talking about AFL. Likewise, there's no way I could lead a happy life without a healthy dose of footy, no matter how well my new network marketing venture is doing.
Don't Spam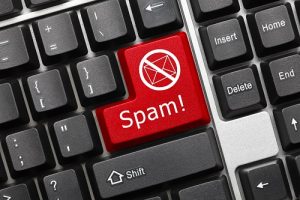 Like the previous tip, your online presence should never be an annoyance to your network. Of course, you should have social media profiles dedicated to your business (separate from your personal profiles). Followers of these accounts have acknowledged their interest in your business and want to hear what you have to say that will add value to their lives. Sharing your own thoughts and well-written posts from others is a great way to build your reputation as a business expert.
What you don't want to do is assault your followers with a never-ending onslaught of half-baked musings and retweeted articles. Limit yourself to one or two posts per day (at most) and make sure that you're only sharing high-quality content. Over-promotion will only dilute the quality of your content and cause your follower list to decrease dramatically.
Focus on Sales, Not on Recruitment
These first four tips can basically be summed up in three words: don't be annoying! Just as you shouldn't hound your friends to purchase your products, you must resist the temptation to recruit everyone you've ever met into your team of marketers. Again, the key is to work hard and be friendly. Your improved lifestyle will speak for itself: no need to trumpet your success by bragging about the new car you bought or the five-star vacation you've planned (do it subtlety, like I do on Instagram). People are naturally attracted to success and will want to join up with your successful multi level marketing business.
On another note, watch out for MLM companies that are prioritizing recruitment over sales. Not all network marketing companies are as reputable as Isagenix, and if the company is trying to get lots of distributors without distributing lots of products, it's likely a pyramid scheme. A recent example of this is Vemma, an energy drink distributor that was shut down by the Federal Trade Commission for recruiting thousands of distributors with promises that it couldn't back up.
You Are Not the Client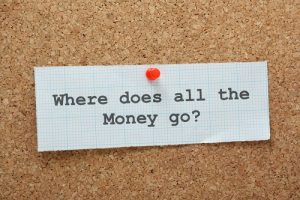 Many network marketing companies offer truly amazing products. I would never sell something that I don't believe in, and I personally use a majority of the products that I sell. However, I buy only the items that I know I'll use and never make a purchase just to boost my own sales.
Some network marketers struggle at first to build a client base. Be patient and don't panic! Your hard work and effective marketing will pay off, and client bases grow exponentially as word spreads of your great company. Unfortunately, not all network marketers have the ability to stay positive during this slow period and attempt to boost their numbers by buying large quantities of their own product. Buying products you don't need is not an investment in yourself; if anything, it will only make it harder to turn a profit once you do start making sales. Never let personal purchases take up more than a small percentage of your overall sales. After all, we're here to make money, not spend it!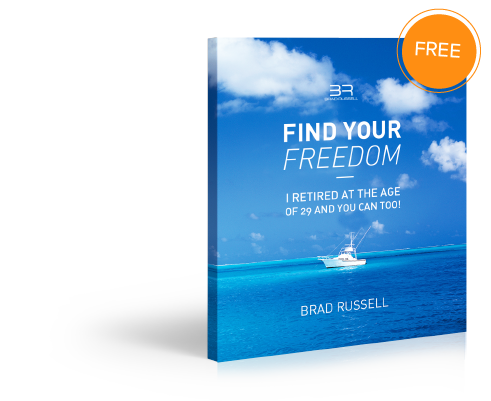 LIMITED TIME OFFER:
DOWNLOAD MY BOOK
Get my free eBook: How to Succeed in Network Marketing
See how I retired from the 9-5 at just 29.