MLM (multi-level marketing), also known as network marketing, was once disregarded as a scam like pyramid schemes and ponzi schemes. Some people even used the term interchangeably with these types of scams. However, there is a difference between multi-level marketing, pyramid schemes, and ponzi schemes.
MLM is Not a Pyramid Scheme or Ponzi Scheme
A pyramid scheme compensates people for recruiting others. There isn't a product or service the individual has to sell. As Investopedia explained:
The problem is that the scheme cannot go on forever, because there are a finite number of people who can join the scheme […] People are deceived into believing that by giving money, they will make more money; however, no wealth has been created, no product has been sold, no investment has been made, and no service has been provided.
In a ponzi scheme, the operator, which can either be a person or organisation, pays earlier investors with the money from new investors. They lure new investors into the scheme through promises of high returns on their investments. What makes this a bad thing is the fact that no product is being sold and no legitimate investments are made. Just like the pyramid scheme, it's not sustainable. It depends on an increasing flow of money from new investors.
As you can now tell, multi-level marketing is not a pyramid scheme or ponzi scheme, because there's an actual product or service being sold. And the money given to distributors is from profits on those products. Some pyramid schemes in the past were wrongfully thought to be MLM companies because they presented themselves that way. They may pretend to sell a product to attract people to their scheme but that's not what's going on behind the scenes.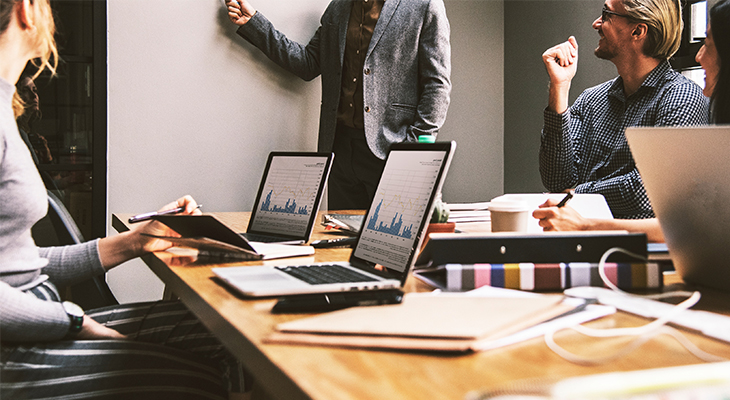 How to Avoid Pyramid Schemes Disguised as MLM
You can avoid pyramid schemes by thoroughly investigating a network marketing opportunity that you're interested in. The most important factor to look at is whether or not payments are based mostly on new recruits or product sales. If the payments mostly come from recruits, then it's probably a pyramid scheme.
What is Multi Level Marketing?
MLM is a business model that involves compensating distributors for
sales they generate for the company and sales their downline generates too
. What's referred to as your downline in MLM is the people you've recruited. It's similar to affiliate marketing because you earn a commission for sales you make on behalf of the company. However, it's different because you're also compensated for sales your recruits make.
MLM Companies People Don't Know They Know
Did you know that Avon and Tupperware are multi level marketing companies? They are well-known, reputable companies that most criticisers of network marketing would have never thought were MLM companies. There are thousands of reputable companies you can sign up under. Which one you choose depends on how much you like their products and how passionate you are about the niche.
Health products in particular tend to perform well for network marketers. It allows for a wide variety of niches and target audiences. I am a network marketer for a company that sells health products and have been very successful with it. Isagenix, the company whose products I market, has been very successful too. It has reached $5 billion in cumulative sales this year. In the past year, Isagenix acquired 576,060 new customers. Some of their top selling products are shakes, energy shots, and Cleanse for Life.
I'm passionate about Isagenix because I believe good health is essential to enjoying financial freedom. What's the point in becoming rich if you're not healthy, right? Isagenix allows me to focus on two core aspects of a fulfilling life while inspiring others to do the same.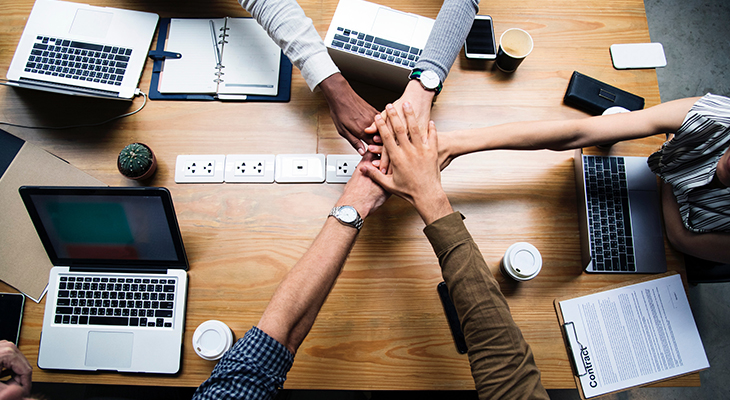 Compelling Reasons to Start an MLM Business
Network marketing offers you the chance to start your own business with very little start up money. One of the main reasons people who are interested in entrepreneurship don't start a business is due to not having enough money. MLM solves that problem because the company is already established and has its products ready for you to sale. They spent the money on R&D (research and development) and designing the product. All you have to do is market it. Marketing does take time and practice to learn, but it's more manageable for those who don't have enough funding to start a business.
Isagenix, for example, provide you with your very own website to share with others: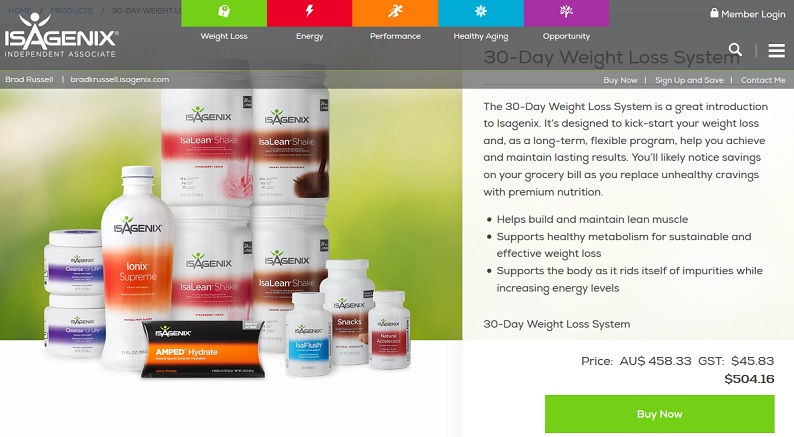 Another benefit of MLM is your sponsor (the person who signed you up) provides training for you. Some companies also offer additional training material. As long as you pick a good sponsor, you will have someone there to answer your questions. They will guide you throughout the process of setting up a network marketing business.
Additional advantages of becoming a network marketer are freedom, flexibility, and a more fulfilling life. When you find a company's products that you're passionate about, you will enjoy the process of marketing them. It's important to enjoy your work to be satisfied with your life. After all, we spend on average 40 hours per week working. We should be doing work we feel passionate about, not stuck in a dead end job we hate.
Leading Entrepreneurs Who Speak Positively of This Industry
Jim Rohn, a well-respected motivational speaker and entrepreneur, has a positive outlook on MLM and it's future. In his words: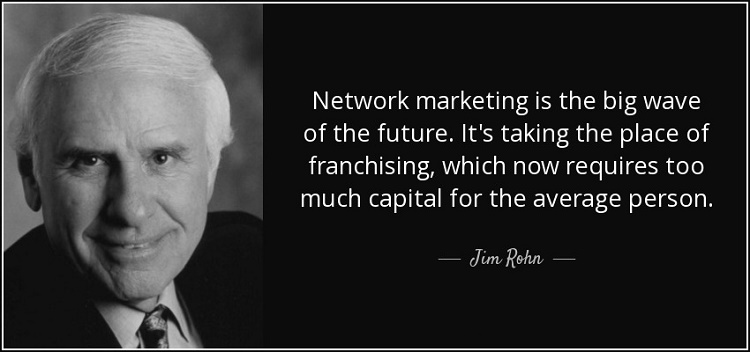 Opening a service franchise in Australia costs $5,000-$50,000. Product-based franchises like Starbucks, require $50,000-$250,000+! This is out of reach for the average person, even if they take out a loan. Moreover, nothing is ever guaranteed in business, so you risk the franchise failing and being unable to repay the loan. It's much better to get you toes wet in business by starting an MLM business because it doesn't require a lot of starting capital.
The billionaire Warren Buffett said that the best investment he's made is in a network marketing company. Buffett is the owner of Berkshire Hathaway, which owns several MLM companies, including World Book, The Pampered Chef, and Kirby. Many people are surprised to hear that, especially those who have misconceptions about network marketing. Other leading entrepreneurs and investors that support network marketing are Richard Branson, Tony Robbins, Brian Tracy, Bob Proctor, Les Brown, and Stephen Covey.
Growing at a Fast Pace Around the World
Multi-level marketing is seeing enormous growth worldwide. Here are some interesting statistics about the industry that reveal its fast growth:
Worldwide, 103 million people were involved in MLM in 2015, an 11% increase from 2014
Global retail sales from MLM hit $183 billion in 2015, which was a 7.7% increase from the previous year
2 million people in the United States alone were involved in direct selling in 2015
Direct selling generated $36.12 billion in retail sales in the U.S. in 2015, which was a 4.8% increase from 2014
46% of network marketers around the world are located in the Asia/Pacific region, and 34% of network marketers live in the Americas
The above statistics are sourced from the Direct Selling Association and the World Federation of Direct Selling Association.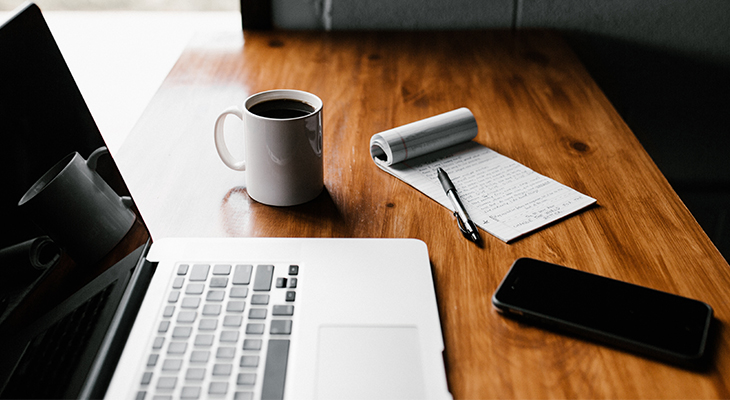 Why it is the Future
Network marketing is going to continue on its upward trend because companies are downsizing, robots and computers are replacing jobs, and consumers care about where their products come from. An increasing number of people won't buy products from a business that's not in line with their beliefs. They want to know the employees are treated well and that the company doesn't do anything shady. Moreover, the ACCC in Australia has been strict about punishing companies that are scamming people. People have a higher chance at finding a reputable MLM company to join as a result.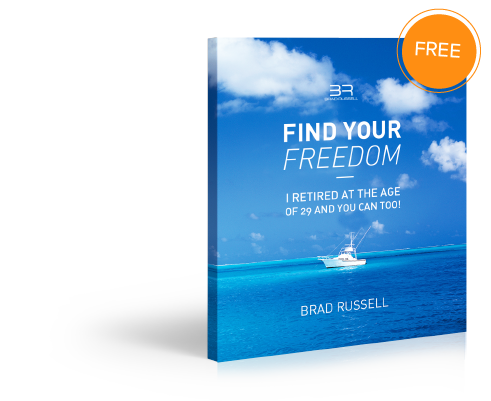 LIMITED TIME OFFER:
DOWNLOAD MY BOOK
Get my free eBook: How to Succeed in Network Marketing
See how I retired from the 9-5 at just 29.
Another reason why MLM is the way of the future is relationships move people. Humans need each other to survive and even beyond survival, humans have a need for love and friendship. When a business makes relationships important, it's only natural they'll enjoy a lot of success because they truly value their customers and employees. If a consumer had to choose between two companies that offered products of similar value and price, they would choose the one that cares about people over the one that doesn't.
As Alessandro Carlucci said:
"In the end, relationships move the world; relationships move the business; relationships move people. There is nothing more contemporary than direct selling, and the world is calling for us to help people, to be better leaders, to do the right thing, to transform lives, to generate economic health."
Conclusion
MLM is no longer a dirty word because leading entrepreneurs and investors have helped clear the air on the misconceptions. It was only once viewed negatively because people mistook multi-level marketing for pyramid schemes and ponzi schemes, which are each different things. Pyramid schemes and ponzi schemes are illegal, whereas MLM is not only legal but ethical. An actual product is being sold by MLM companies. You may try the product and research it first before getting involved, so that you know you're endorsing a quality product.
The network marketing industry is growing at a rapid pace and will continue expanding as socially responsible businesses become more important to consumers. Relationships and valuing your customers is imperative, a thing that network marketing is all about. This is why it will win over traditional cutthroat business models.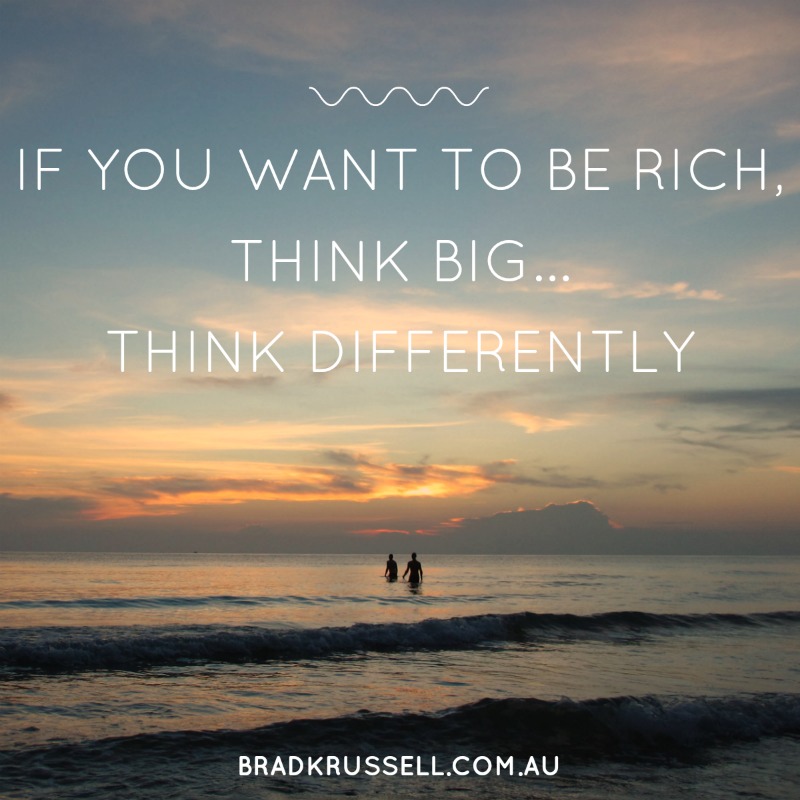 Save
Save
Save
Save