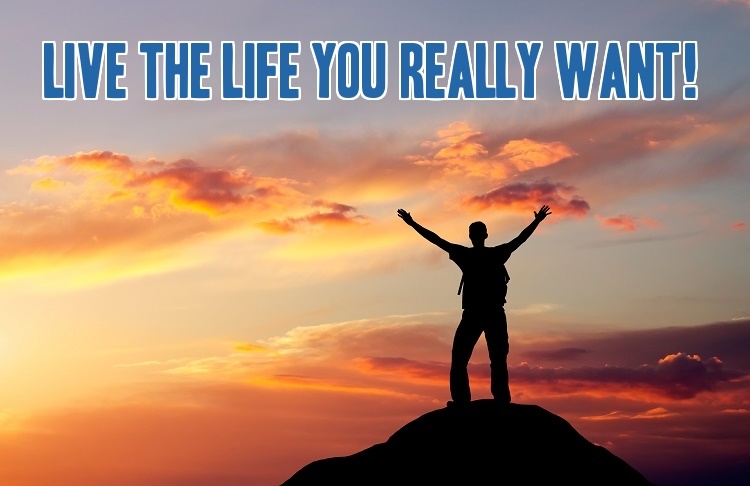 We all think about it. Are we truly living the life that we REALLY want for ourselves? Everyone has a different set of ideals and a different path to happiness. These four big ideas can help anyone get closer to the life they want.
1. Do Something You Love Every Day
"Do what you love and you'll never work a day in your life." Good advice, but sometimes it's not realistic to expect to be paid for your passion. Regardless of whether or not you love your job, make time every day to do something that you are truly passionate about. Whether it's spending time with family, exercising, or spending time outdoors, don't compromise on making your passions a huge part of your life. It's easy to get bogged down in work or day-to-day stresses; making your needs a priority is a key to living a happy life.
2. Identify the Things That Make You Unhappy
Sometimes it's hard to recognise the aspects of your life that are keeping you from being happy. Toxic relationships, bad habits and unfulfilling jobs can all stand in the way of living the life you want. If you can identify what is bringing you the most unhappiness, you can then work to get rid of the problem and replace it with something better. You may be stuck in a rut and unable to pinpoint exactly what's bringing you down – in this case, ask a close friend that you trust what might be bringing you unhappiness. Your friends want to see you thrive and will be happy to gently point you toward self-improvement.
3. Look for New Opportunities for Joy
Everyone has something that they love, whether it's a person, a band, or a sports team (I'm a HUGE fan of the West Coast Eagles, for example). People that are constantly happy often have several things that they love and are always on the lookout for new passions. Be open to new experiences and enjoy them with new friends. Try to encourage yourself to constantly break out of your comfort zone and you may find something new that excites you. Feeding your many passions will keep you entertained for decades.
4. Reflect
To truly understand the life you want and how to achieve it, you must start by understanding yourself. Take time to reflect on your successes and heartbreaks; as this introspection will bring clarity to your goals and desires. It's impossible to live a life without sadness or anger or fear, but taking time to examine what led you to these emotions can help to minimise their role in your life. Likewise, reflecting and celebrating the joy in your life may give you the key to finding more of it.
Want more tips to help you lead your ideal life? See these 21 secrets to living the life of your dreams.