Google+ Kicks Butt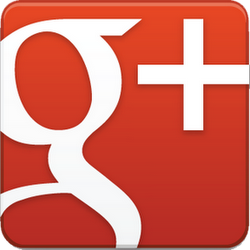 I love Google+. I think it's a fantastic social media platform with a wealth of advantages over its competitors Facebook, Twitter, LinkedIn, Pinterest and so on.
So, just what makes Google+ so great? For me, it's not the hangouts, events, photo albums or the ability to add a large number of people in one simple click via circles. It's the simplicity, the engagement and the full control you have over your own profile.
1. A Clean Design
Google Plus is clean. Very clean. Everything is easy to find and there's a huge amount of whitespace. The thing I love is the last post takes up approximately 50% of the available space in your feed. It's right there, smack bang in the middle. The graphics are clear, bright and grab your attention. This invites you to actually read what's there, comment, share and engage with others. There's not endless status updates (Facebook) and meaningless article shares (Twitter).
2. Connect with Influencers (A hell of a lot easier)
I've connected with SEO industry heavyweights in Google+ a hell of a lot easier than in Twitter. People and companies such as Rand Fishkin, Danny Sullivan, Dan Petrovic, AJ Kohn, SEOmoz and SEER Interactive has all taken the time to respond to my comments and posts on G+. Some of have even followed me back. Think the same will happen to the average guy on Twitter?
* I suggest you follow the names mentioned above, they offer some fantastic SEO insights
3. The Obvious SEO benefits
I'll admit, I started using Google's social media platform as a means to gain easy SEO wins. There's the followed links, Google authorship benefits, the ability to build meaningful relationships to share content and so on. All of this makes for a great SEO vehicle (and one that's grabbing a larger share of the search algorithm it seems).
4. A Fully Editable Profile
That's right – I can do pretty much whatever I want with my profile. Make a corny cover photo like the one above? Sure, no problem. Add links to whatever sites you want? Go ahead. Post those embarrassing pictures from your drunken escapades on the weekend? Just you try and stop me. Google has given us full control over our profile, and I love it.
5. Less Friends
Yep – you read right. Less friends. I don't have my 'less technologically savvy' friends on Google Plus posting the latest status update about what they had for dinner, about some guy that doesn't like them or that they are in desperate need for a entire block of chocolate because their life is so hard. I connect with people that have meaningful thoughts and content to share. Facebook and Twitter can have 'my real life friends'.