Open for Business
After a special preview around 8 weeks ago, Fit Coffee has arrived! Fit Coffee is aiming to be Australia's #1 retailer of Organo Gold coffee and tea.

What is Organo Gold?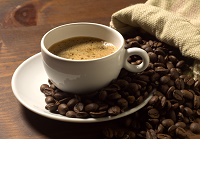 Organo Gold is a network marketing company that sells ganoderma-enriched products such as coffee and tea. As one of the best multi level marketing companies in the world; we also offer an exclusive business opportunity with budding entrepreneurs seeking to work from home. Whether you want to sell Organo Gold part-time or full-time, we have the ideal business opportunity for you.
Not only that, but the coffee is damn tasty!
How Can I Purchase Organo Gold in Australia?
Organo Gold can be purchased directly from Fit Coffee. All products are shipped securely by Organo Gold within Australia and most orders 3-7 days to arrive (depending on where in Australia you are located).