Monday, Jul 03, 2017
The Internet is full of many ads for "done for you" businesses, automated forex trading, and other types of get rich quick schemes. As appealing as the idea is, there's no such thing as easy money. Entrepreneurship, network marketing, and forex trading are viable ways of earning money, but it doesn't come easy. For one, there's risk involved. Secondly, you must work hard and consistently to succeed.
Most People Operate at a Loss in the Beginning
Starting a business takes a lot of work and commitment. You're not going to be earning a profit straight away because of the time and money you invest in the beginning. For many people, it's discouraging to operate at a loss in the beginning stages of their network marketing businesses. However, when you understand that's normal in business, it makes it easier for you to be patient. Many businesses don't break even until after about a year in operation. And a lot of hard work goes into building and growing the business.
If you had to choose between a brand you haven't heard of before and one that's well-known around the world, which would you trust more? You would probably pick the brand that's already established for greater security in not being scammed. Thus, you can get an idea of how difficult it is for new businesses to gain footing. The good news is everyone starts from ground zero. The biggest brands in the world were once brand new businesses that no one had experience with. Because the founders of those businesses were determined and remained consistent in their efforts, the businesses became profitable.
My initial jump into network marketing took a lot of courage. It's nervewracking leaving the security of a well-paying job to start your own business. And it's certainly not easy going from a six figure income to no income. But you must be patient and give it all the effort you have to succeed not just in network marketing but any type of business.
You Must Put in Hard Work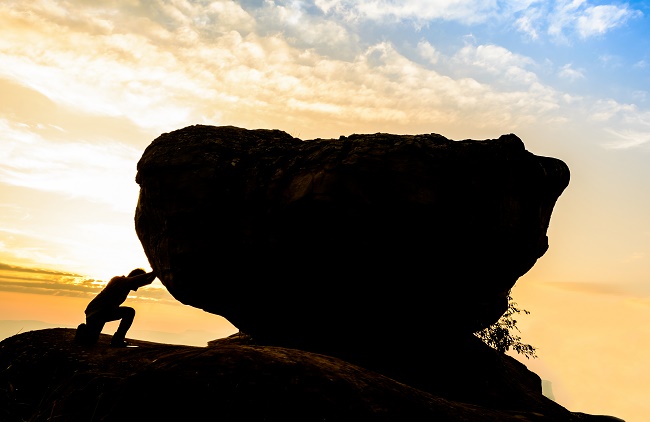 Just as you work hard at your job, you must work hard at network marketing too. Those who don't put in hard work, don't see much success with MLM. One of the biggest problems preventing them from succeeding is thinking MLM will be easy money. As someone who's reached six figures in network marketing, I can tell you that it's not easy money when you're getting started. You have to put in a lot of hard work.
I spent time building https://www.isatonic.com.au/isagenix-business/, attending Isagenix events, and promoting Isagenix to others. Network marketing was new to me, so I had a lot to learn. I at least had a background in search engine optimisation, a subset of online marketing, which helped me rank my website. But even with my SEO knowledge, it wasn't an easy climb to six figures. There is a lot to learn in MLM (these books helped me greatly). Be prepared for lifelong learning if you get into network marketing because as technology advances, so do strategies for obtaining sales online.
Techniques that once worked may not work at some point. You must keep up with important changes in the industry and adjust accordingly to stay in business. I don't explain this to scare anyone off of network marketing but to provide realistic explanations before they make a major decision like quitting their job to start an MLM business. Although it's a lot of hard work to get started, it's a lot of fun if you pick a niche you're interested in and have a good sponsor.