Since leaving my old 9-to-5 job, I've enjoyed rapid success in a number of business ventures. Here are some achievements that I'm particularly proud of:
Network Marketing:
I am the #1 enroller for Isagenix in the Australia/New Zealand region, and in the top 0.1% of sales worldwide. Since its founding in 2002, Isagenix has established itself as one of the top 10 network marketing companies in the world.
I have achieved the rank of Isagenix 5-Star Golden Circle, reserved only for distributors who have reached executive-level sales goals.
I am a member of Isagenix's elite Start 1000 group. Comprised of only young Isagenix associates between the ages of 18-35, you must achieve a ranking of 3-Star Golden Circle or above to receive an invitation.
I was recently honoured with the Isagenix Rising Star Award, given to fast-rising executives who've advanced more than twice in a twelve-month period. Isagenix associates are only considered for this award once they've achieved a ranking of 2-Star Golden Circle.
SEO and E-Commerce:
Using the knowledge I gained in my previous e-commerce position, I built a thriving eBay business that earned over $400,000 in sales.
I've been invited to speak at a number of industry conferences including the PeSA Internet Conference and the Online Retailer Roadshow. My sessions have been widely praised by attendees for their immediately practical tips and advice.
I am a regular contributor to the SEO blog, Moz.com. According to their online rankings, I am one of the Top 150 most valuable contributors to their site (worldwide).
Leadership and Entrepreneurship:
What I'm most proud of is my work with building thriving network marketing teams and helping to launch the careers of other passionate entrepreneurs.
I've been rewarded twice by Isagenix as a team leader in their IsaDerby competitions. In recognition of our hard work and impressive sales, our entire team was sent on all-expense paid vacations to Cambodia and San Diego.
Through my personal website, blog, and private coaching, I've given advice to hundreds of new entrepreneurs.
Interested in Learning More About Network Marketing?
Contact me via email (workwithme@bradkrussell.com.au) or on 0411 860 746. I would love to work with you!
Alternatively, I can be contacted through social media: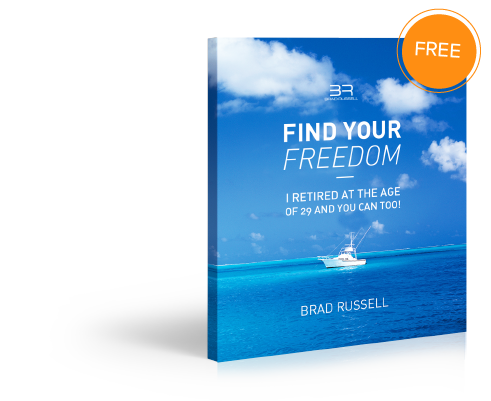 LIMITED TIME OFFER:
DOWNLOAD MY BOOK
Get my free eBook: How to Succeed in Network Marketing
See how I retired from the 9-5 at just 29.