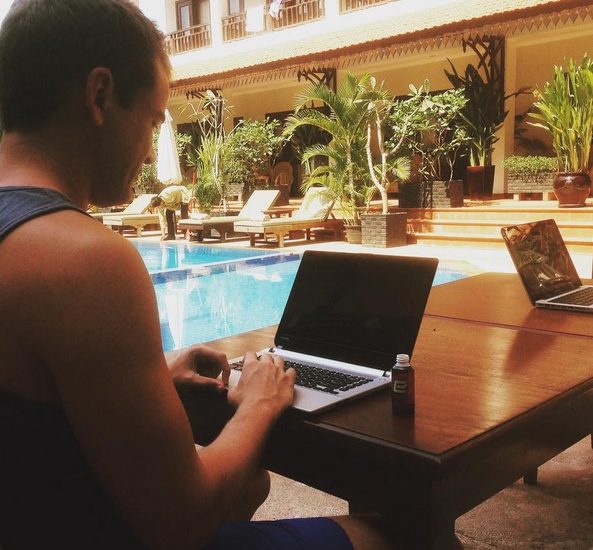 Are you looking to escape the daily 9-to-5 grind? Tired of wearing a shirt and tie or high heels to the office? Will you be arrested in a road rage incident if you have to spend one more minute in rush hour traffic?
If you answered yes to any of the previous questions, it may be time to consider working from home. Building a career in which you never have to leave your home office (or even your couch, if that's your style) can have incredible benefits on your happiness and on your financial health, if you do it the right way. I left my office job over two years ago and haven't looked back; good luck convincing me to leave my new job that allows me to sleep in, go to the beach, and plan holidays around peak travel times!
Opportunities for work-at-home careers have increased dramatically with the rise of web-based companies. These five jobs allow you to set your own schedule, be your own boss, and make your own decisions about what's best for your business.
1. Network Marketing

Want a legitimate opportunity to get rich quick without leaving your home? Start a network marketing business!
Multi-level marketing is a business model in which you sell products (cosmetics, coffee, health food etc) to your personal network of clients. To earn additional money, recruit members of your network to start their own businesses. A portion of their profits will work its way up to you, rapidly increasing your wealth!
Check out reputable companies like Isagenix. These companies make it easy to start a business with small start-up fees, and they provide you with a top-notch product that will be easy to market to your growing client base.
Choose a network marketing company that's right for you and get started today! I did, and look where it's lead me: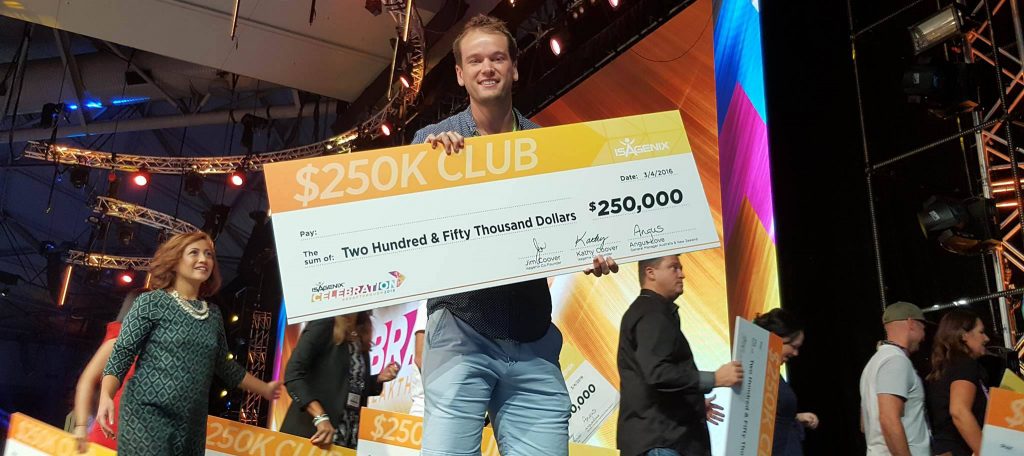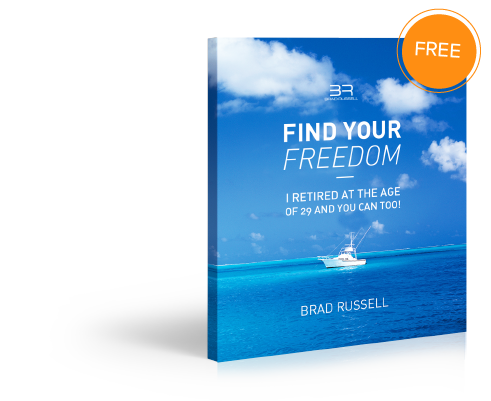 LIMITED TIME OFFER:
DOWNLOAD MY BOOK
Get my free eBook: How to Succeed in Network Marketing
See how I retired from the 9-5 at just 29.
2. Teacher

Distance-learning was introduced in the 1990s and has grown into an important industry. Students around the world are willing to pay top dollar for lessons in any number of academic subjects, and you can put your expertise to work through Skype lessons or pre-recorded video lectures. English teaching is particularly lucrative, as students in places as far-flung as India, Japan, and Germany are looking for native speakers to help with industry-specific vocabulary. You'd be surprised how much you can earn by teaching someone what to say at the water cooler before work!
One prominent site that can help you get started with your teaching career is GetEducated.com. This site will connect you with students, and also provide training on how to teach particular subjects.
3. Web Designer

If you're wondering whether the world really needs more web designers, take a few minutes and visit the websites of shops, businesses, and restaurants in your area. Most small-market businesses have not yet invested in website improvement, and there are huge opportunities to build a reputation by working on these sites.
Your local library will undoubtedly have a variety of books on how to build a beautiful and efficient website. Blogs and YouTube tutorials are also a great place to learn about specific web design techniques. Spend a couple days learning the tricks of the trade and then practice by building the site for your home business! Once you've created a site you're proud of, you'll be able to use it as a portfolio piece to draw in customers.
4. Professional Writing

Think about every piece of marketing material you've ever seen, from direct mail to television commercials to billboards. Somebody wrote the words for those materials, and odds are they were paid a lot of money to do it! If you have excellent writing mechanics and a small dose of creativity, you can work from home as a freelance writer and make a surprisingly good living! Top freelance copywriters charge as much as $150 per hour; "average" freelancers will charge a comparatively minimal $50-75 per hour.
As with web design, your writing career will take off when you build a portfolio to display your best work. Create a personal website and share the three or four pieces that you feel represent your style. Many writers end up finding a comfortable niche (for example, writing technical manuals or restaurant advertisements) in which they can write quickly and earn a lot of money.
One site that offers the opportunity to start now is TextBroker.com; writers pass an initial test and are then able to complete assignments submitted by a variety of businesses and individuals.
5. Travel Agent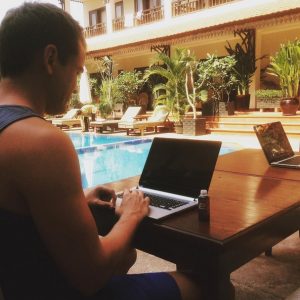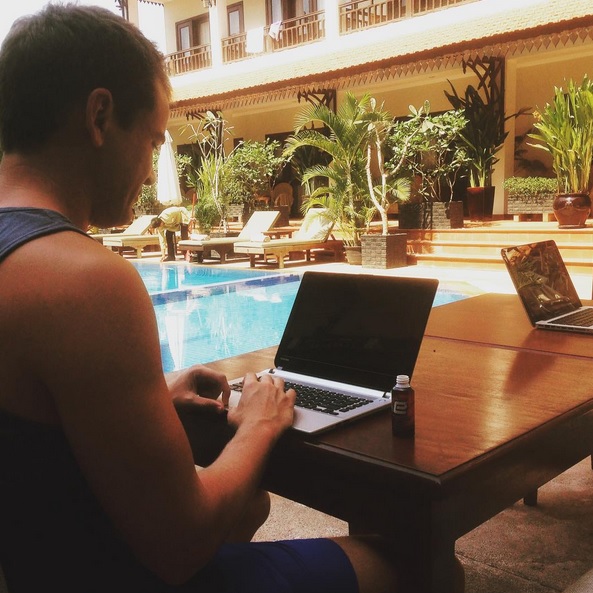 I was shocked when I learned about the home-based travel industry. Tens of thousands of freelance travel agents have built businesses out of their homes, with some making upwards of $100,000 per year.
If you enjoy the logistical projects of planning a vacation, you may be able to start a lucrative career planning trips for others! There are a number of books and websites offering advice on how to build your own home-based travel agency; one site offering useful resources is HomeTravelAgency.com.
With this type of company, you'll benefit tremendously from reviews and testimonials from your happy clients. Consider offering discounted services to some of your early customers in exchange for a thoughtful, well-written review of your business. Word of mouth will spread and you'll soon be faced with more business than you can handle – what a great problem to have!