Like most things in life, building a thriving business depends on a healthy combination of talent, intelligence, and hard work. There are a few key traits that I've identified that go a long way toward a successful career as an entrepreneur.
1. The Idea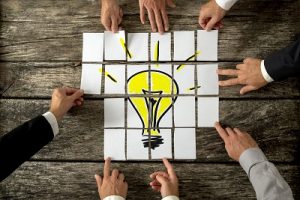 Before anything gets started with your business, you have to come up with an idea. What are you selling? What service are you providing? And, more specifically, why does your customer have to have this product or service? What separates you from the competitors or distinguishes your product as something that hasn't been seen before?
The key here for a successful career is not just one great idea, but an overflowing pool of new products, concepts and services that you can't wait to turn into a successful enterprise. Of course, there are some entrepreneurial "one-hit wonders" who struck gold with a great idea and never developed another venture. However, these are the exception rather than the rule. Famous entrepreneurs like Steve Jobs, Oprah Winfrey, and Elon Musk invigorated their careers several times over with new ideas and initiatives.
Each new concept that you develop into a business represents a new opportunity for growth and diversification in your career. Don't be afraid of failure! You will learn something from every project, giving you new tools to hone your next idea into a success!
2. The Drive
Entrepreneurs are often attracted to this career and lifestyle because of the flexibility it offers. You are in the driver's seat for your business and get to set the course not only for your working hours and responsibilities but also for those of your team. Needless to say, it's essential that you have the drive and motivation to keep working day after day.
The freedom associated with being an entrepreneur is undoubtedly a wonderful thing. You can set your own hours and take your own holidays without ever having to answer to a manager. However, you must never delude yourself into thinking that being an entrepreneur means less time on the job. On the contrary, you should expect to work much harder at longer hours than your friends who work a typical 9-to-5! Successful entrepreneurs understand that you benefit directly from every hour you put into your business, and the drive to wake up every morning and put in 8-10 hours of work is key to building a prosperous company.
3. The Charisma
Where would a business be without people? I have yet to hear of a successful business that doesn't interact with clients or team members. Charisma and management skills are arguably the most common traits found in superstar entrepreneurs. In many cases, it seems like we're buying the person rather than the product they're promoting.
As your business grows, you'll need to expand your team of employees to maximise expansion and profits. To attract the top people to your business, you need to present an image that is charming and well-spoken. You must inspire confidence with your actions, words, and demeanor; people should be excited to join your skyrocketing company! In many ways, this aspect of your enterprises must come "from the top." Businesses are molded in the image of their leader, and you want a multifaceted organisation that represents the very best characteristics that you can demonstrate.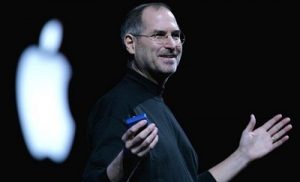 I'm drawn again here to the story of Steve Jobs. Arguably the most famous entrepreneur of our time, he built Apple based on his qualities of creativity, innovation, and attention to detail. The charisma that he exuded during public presentations inspired millions to purchase Apple phones and computers, as people around the world trusted that a product promoted by Steve Jobs would be stylish, innovative, and user-friendly.
4. The Responsibility
In many ways, this trait goes hand in hand with the drive mentioned earlier. The responsibility extends beyond just doing your job every day. It represents a level of self-reflection and objectivity that is necessary for sustained success.
When you begin turning a profit on your first successful business, it may be tempting to celebrate your earnings by making flashy purchases or rushing into another venture. This tendency to dive into another business is like the person at the casino who doesn't know when to walk away. Even if you've made some money, risky decision-making will inevitably lead to loss.
Successful entrepreneurs recognise that they're responsible not only for their own prosperity but also for the prosperity of everyone on their team. It's crucial to do the same amount of research, planning, and reflection in your tenth new business as in your first. No one has ever regretted going the extra mile on preparation and execution.
5. The Instinct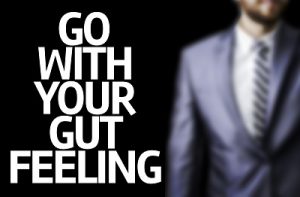 While discipline and personal responsibility are important aspects of an entrepreneurial career, one critical skill can't be taught: The Instinct. The killer business instinct is often the inherent quality that separates world-class entrepreneurs from above-average managers.
Every decision that you make should be well-researched and based on a solid long-term plan, but at the end of the day a successful entrepreneur must be able to pull the trigger. Life moves fast, especially in the worlds of economics and business-building. Sometimes you won't have weeks to make a decision and will need to rely on your gut instinct to choose what's best for your company. When these moments arise, ask yourself honestly: "do I believe this decision is going to lead to success?" If the answer is yes, you can make the decision with confidence and move forward knowing that you did what you believed was right. We'll never nail it 100% of the time, but honing the business instinct is crucial for continuing to make difficult decisions without looking back on occasional failures.
Enjoyed this article and my take on traits that are common to successful entrepreneurs? See these 7 common traits on Entrepreneur.com for more entrepreneurial skills that can help you in the business world.