Wednesday, Sep 05, 12
Get Followed Links from 5 Authoritative Domains in 30 Minutes
Easy, Valuable Links
Every good SEO manager knows that Search Engine Optimisation is a combination of great content, on-site optimisation, social media signals and links. Lots of juicy links.
As the SEO and E-Commerce manager at Kitchenware Direct, I realise that building links is imperative for great rankings. Sure, we can create great content and get links the natural way. But don't forget that there's tonnes of easy to get, followed links from domains of very high authority. It's low hanging fruit – so don't be afraid to take advantage!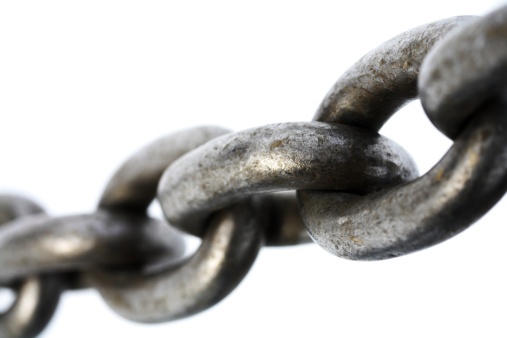 Here's 5 links from authoritative domains that you can obtain in under 30 minutes:
CrunchBase – CrunchBase is an online directory of companies and people created using wiki principles – anyone can edit the pages (but the changes need to be approved before being published). The great thing about CrunchBase is that you can set up both personal and company profiles. Most of the links are followed and you can cross link between your blog, social media accounts and other online profiles.
 For example: My Personal CrunchBase Profile
 For example: A Company CrunchBase Profile I Setup
Pinterest – Sure, Pinterest isn't for everyone, but spend 5 minutes creating a profile and you'll get a followed link from your profile page. And hey, you might even get hooked and use it to drive traffic to your site. Personally, I use Pinterest to generate traffic to my blog, together with gaining a large number of repins, as illustrated on my 'From Where I'd Rather Be' page.
 For example: My Pinterest Profile
OK so I'm kind of cheating here, but you can actually obtain two very easy links from Pinterest. The second is from the Pinterest Source page. This page exists whenever a domain has an image pinned from it, so after creating a Pinterest account pin a few images from your blog or website and the page will be automatically created after a period of time.
 For example: My Blog's Pinterest Source Page
AboutUs.Org – AboutUs.org is another online wiki directory that allows you to easily create wiki pages for each site you manage. By default the links are nofollow but if you follow the tips on this page and contact AboutUs.org they'll switch over the links to followed links. If you create a really good wiki page you can get it added to their Examples of Great Website Profiles list, as I have done with the Jewellery Outlet page. I also suggest you edit your own user/author page to illustrate the pages you have edited on AboutUs and cross link between other social media profiles.
 For example: A Wiki Page I Setup
Bing Community – You can easily create your own Bing Community profile using a Microsoft account such as your Hotmail email address. Spend a few minutes creating a profile and you'll notice that the links to 'Blog' and 'Gallery' are both followed. Easy! Please note, however, I am not encouraging creating spam accounts – if you are going to create your own Bing Community profile, interact with others within the community. Whilst the forums are pretty quiet, they do share some great information on all things tech related.
Cross Linking Between Your Social Media Profiles
As always, I recommend cross linking between any pages or social media profiles you set up wherever possible. The key to each of the tips above is to create non-spammy, real accounts.
So there you have it – several easy-to-obtain links in less than 30 minutes! Getting these links from authoritative domains is by no means the be all and end all of SEO, but every link helps.
 — For more SEO tips and resources visit my SEO Resources page – it's packed with great SEO tools.
Get Followed Links from 5 Authoritative Domains in 30 Minutes,